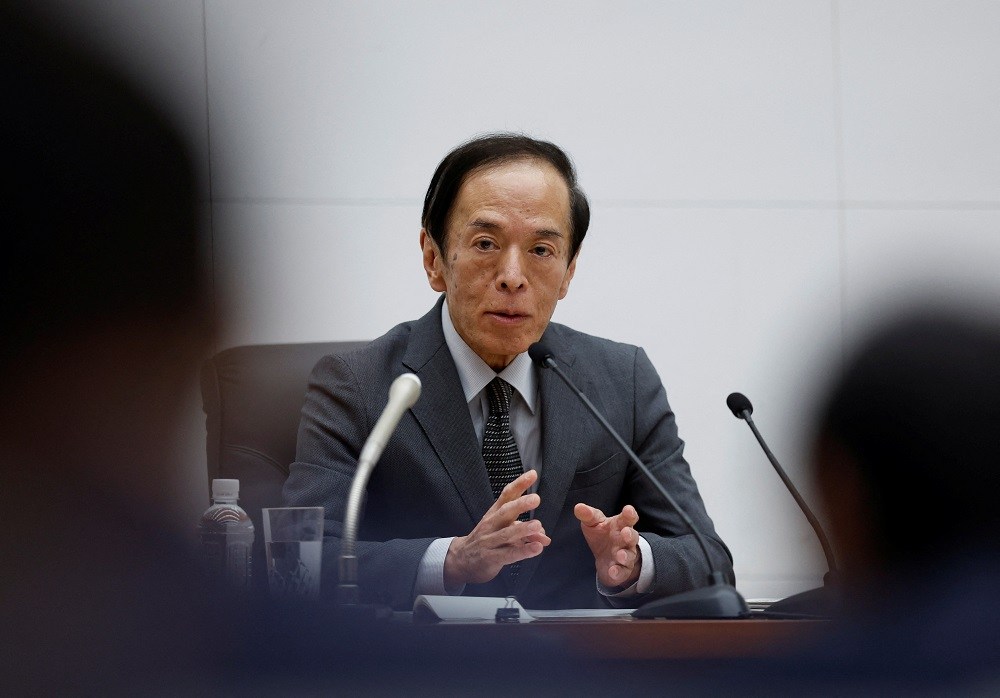 12:50 JST, May 31, 2023
TOKYO, May 31 (Reuters) – Global central banks may already be facing a new economic environment where inflation and interest rates will no longer revert to the low levels of the past, Bank of Japan (BOJ) Governor Kazuo Ueda said on Wednesday.
While supply factors have been blamed for the current increase in global inflationary pressure, demand factors such as massive fiscal and monetary support deployed during the pandemic may also have played a part, Ueda said.
Some academics say the global inflationary pressure may eventually subside, but others warn the current period of high inflation will change people's view on prices, he added.
Given some reversal of globalization, and high levels of public and private debt accumulated during the pandemic, global interest rates may not return to the "low for long" period experienced before the pandemic, Ueda said.
"It may be difficult to deny the possibility that we are already in a new normal that is different from the period of 'low for long'," Ueda said in opening remarks at an annual academic conference hosted by the BOJ.
Many central banks, including the U.S. Federal Reserve, have raised interest rates aggressively to combat an abrupt, stubborn surge in inflation.
The BOJ has kept ultra-low interest rates on the view the recent rise in inflation above its 2% target is driven mostly by cost-push factors, and therefore will prove temporary.
A former academic, Ueda stressed the importance of stabilizing inflation expectations in guiding monetary policy.
Market participants, firms and households all form inflation expectations in different ways. Their expectations are also affected by their past experiences, psychological conditions and central bank communication, Ueda added.
"Moreover, there is no guarantee that the way they are formed will remain stable over time," he added.
Another challenge central banks face is the need to better understand the effectiveness and limits of their unconventional monetary policy tools, including forward guidance, Ueda said.
"As a result of increases in the variety of toolkits and also advances in monetary policy making, central banks need to be more careful about how they communicate," he said.
The BOJ's scheduled policy review will look into the various tools it used to combat deflation since the late 1990s, including their positive and negative effects, Ueda said.
Add TheJapanNews to your Google News feed.