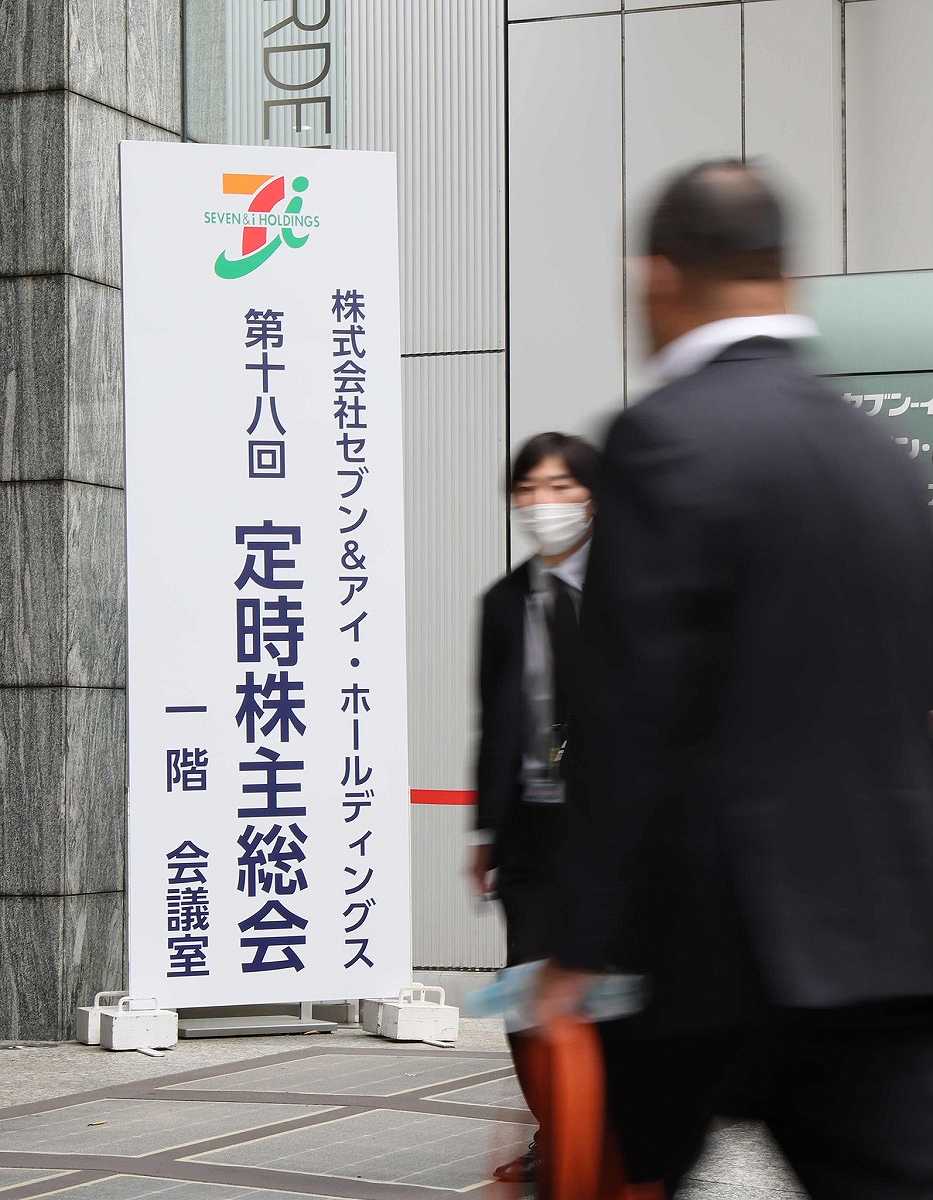 17:50 JST, May 25, 2023
Shareholders of Seven & i Holdings Co. on Thursday voted down all four of the board candidates nominated by ValueAct Capital, dismissing the U.S. investment firm's attempt to shake up the retail giant's board.
ValueAct, long critical of the 7-Eleven convenience store operator's conglomerate structure, called for President Ryuichi Isaka to be among those replaced with its candidates. Isaka and other candidates backed by the company were all elected at its annual shareholders meeting.
The proxy fight had intensified in the run-up to the shareholders meeting as both sides launched public campaigns — a rare move for ValueAct as it is better known for working quietly behind the scenes with management of target companies.
According to vote results released by the company, Isaka received support from 76.36% of shareholders, while support for ValueAct candidates ranged 25.52% to 34.13%.
A large portion — about 10% — of the company is still owned by the founding family and the presence of activist investors is small. As such, support of more than 30% for ValueAct candidates would be significant, investors say.
ValueAct, which owns 4.4% of the company, said many of the world's largest institutional investors had voted for new leadership and "a more decisive growth strategy."
"We look forward to engaging constructively with Seven & i representatives and our fellow shareholders to discuss next steps in response to these strong signals," ValueAct said in a statement released after the poll.
ValueAct had urged the company to undertake a strategic review and consider spinning off its 7-Eleven chain or selling the entire company.
The company in response elected to close additional supermarket stores in Japan and fully exit its apparel business.
However it has resisted a spin-off of 7-Eleven, saying that would jeopardize the convenience store chain's future growth by cutting it off from its parent's strength in the food business.
"We believe synergies between our supermarket and convenience store businesses will be even stronger from now on," Isaka told shareholders at the meeting.
ValueAct fund has built its image as a constructive activist following successful engagement at medical equipment maker Olympus Corp and chip materials maker JSR Corp.
Add TheJapanNews to your Google News feed.