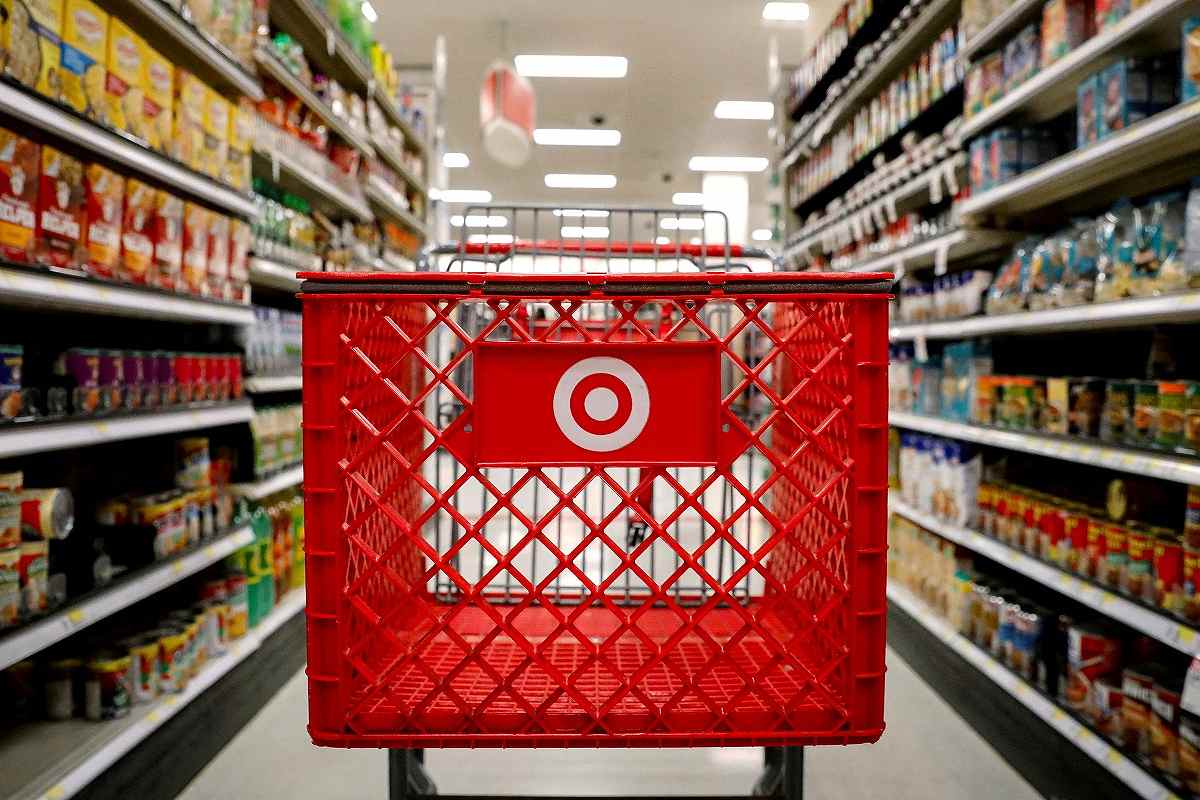 16:44 JST, May 24, 2023
NEW YORK, May 23 (Reuters) – Target, which rolled out its Pride Collection at the start of May, is pulling some products from its stores after facing customer backlash, saying it was acting to protect employee safety, the company told Reuters on Tuesday.
Target Corp is offering more than 2,000 products,including clothing, books, music and home furnishings as part of its Pride Collection. The items include "gender fluid" mugs, "queer all year" calendars and books for children aged 2-8 titled "Bye Bye, Binary," "Pride 1,2,3" and "I'm not a girl."
"Since introducing this year's collection, we've experienced threats impacting our team members' sense of safety and wellbeing while at work," Target said in a statement.
"Given these volatile circumstances, we are making adjustments to our plans, including removing items that have been at the center of the most significant confrontational behavior," the Minneapolis-based retailer said.
Target has been celebrating Pride Month for more than a decade. But this year's collection has led to an increase in confrontations between customers and employees and incidents of Pride merchandise being thrown on the floor, Target spokesperson Kayla Castaneda said.
Target's action comes on the heels of a conservative backlash against Bud Light, after brewer Anheuser-Busch promoted the beer on social media last month with transgender influencer Dylan Mulvaney.
The products Target is withdrawing are being removed from all its U.S. stores and from its website, Castaneda said.
While various Pride Collection products are under review, the only ones now being removed are the LGBTQ brand Abprallen, which has come under scrutiny for its association with British designer Eric Carnell.
Carnell has faced social media backlash for designing merchandise with images of pentagrams, horned skulls and other Satanic products.
A search for Abprallen merchandise on Target.com on Tuesday showed "0" results.
Screenshots and posts on social media show that Target previously sold a $25 slogan sweater with the words "cure transphobia not trans people" and an $18 "too queer for here" tote bag.
Target is also reviewing certain transgender swimsuits and children's merchandise, Castaneda said, but no decision on those products has yet been made.
For example, a swimsuit sold in the women's section has come under scrutiny for the way its fit was described, as "tuck friendly," highlighted its ability to supposedly tuck male genitalia.
A Fox News report earlier on Tuesday said that some Target stores in Southern states were shifting Pride-related merchandise away from the front of stores. An employee at a Target store in Arkansas told Reuters that they had shifted Pride-related swimsuits deeper into the store.
"We had swimsuits in the front…. but now they are in a random area in the back now," the employee, who did not wish to be named, said. "We started shifting the merchandise on Sunday."
Add TheJapanNews to your Google News feed.