Ukraine's Zelenskyy to Attend Hiroshima G7 Summit, Deepening Focus on Russia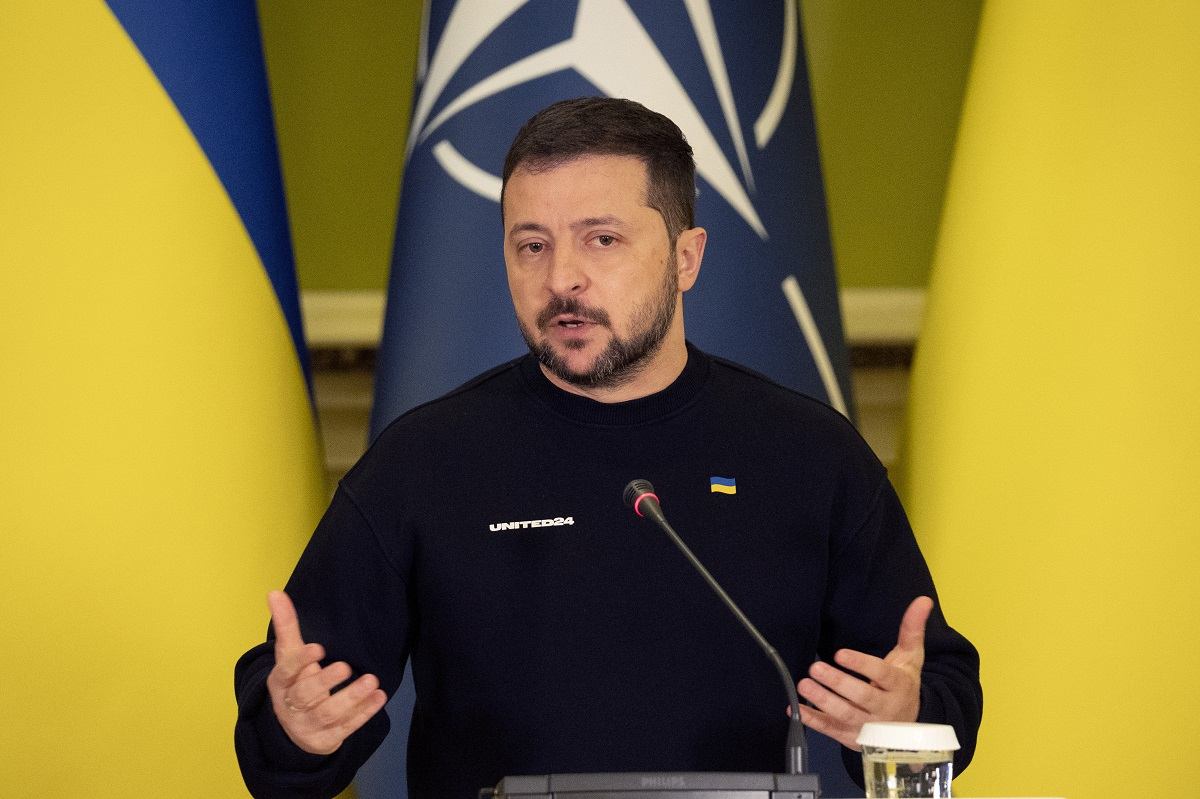 15:15 JST, May 19, 2023
HIROSHIMA (Reuters) – Ukraine President Volodymyr Zelenskyy will attend the Group of Seven Hiroshima summit this weekend, a Ukrainian security official said, putting fresh pressure on Russia against the backdrop of a city synonymous with the horrors of nuclear war.
Zelenskyy will attend the gathering on Sunday, the third and final day, two officials involved in the arrangements for the G7 said, declining to be identified because of the sensitivity of the issue.
Very important things will be decided there and it is therefore the presence of our president that is absolutely essential in order to defend our interests, Oleksiy Danilov, secretary of Ukraine's National Security and Defence Council, told state television.
Zelenskyy's presence, and his calls for greater support for Ukraine in its conflict with Moscow, will add drama and urgency to the gathering. The G7 leaders are already expected to announce new sanctions against Russia and closer collaboration in countering China.
The Ukrainian president is expected to arrive in Japan on Saturday evening, one of the sources said. The White House declined to comment.
Earlier on Friday the G7 leaders laid wreaths in Hiroshima, a city that, along with Nagasaki, was destroyed by a U.S. nuclear attack 78 years ago that ended World War Two.
During the summit, they are expected to announce tightenedsanctions on Russia and debate strategy on a more than year-long conflict that shows no signs of easing.
Having emeged as the world's richest nations in the post-WW2 era, the G7 democracies have become increasingly challenged by an ascendant China and unpredictable Russia.
Britain will announce a ban on Russian diamonds and imports of metals from Russia including copper, aluminum and nickel in support for Ukraine, it said in a statement.
Britain will also target an additional 86 people and companies from Putin's military industrial complex, in addition to those involved in the energy, metals and shipping industries, it said.
European Council President Charles Michel said Europe would also restrict sales of Russian diamonds.
Officials were still hashing out the details of their final announcements on Russia as well as debating precise language on China, according to people from four of the nations involved.
Russia has said it is ready to use its nuclear arsenal to defend its "territorial integrity" if necessary.
Japanese Prime Minister Fumio Kishida, who represents Hiroshima in Japan's lower house of parliament, said he chose the city for the summit to focus attention on arms control.
School children presented the G7 leaders with wreaths and they then solemnly placed them at a memorial park.
The United States is set to add 70 entities to its export blacklist, and to expand its sanctions authority to 300 entities as well as new sectors of the Russian economy, a senior U.S. administration official said.
You will hear a powerful statement of unity, strength and commitment in our response to Russia's war of aggression, the official said. "You will see new steps taken to economically isolate Russia and to weaken its ability to wage war."
The goal is to close evasion loopholes in countries from Europe to Asia and the Middle East, target goods used by Russia in waging the war, reduce reliance on its energy exports and cut its access to the international financial system.
Add TheJapanNews to your Google News feed.