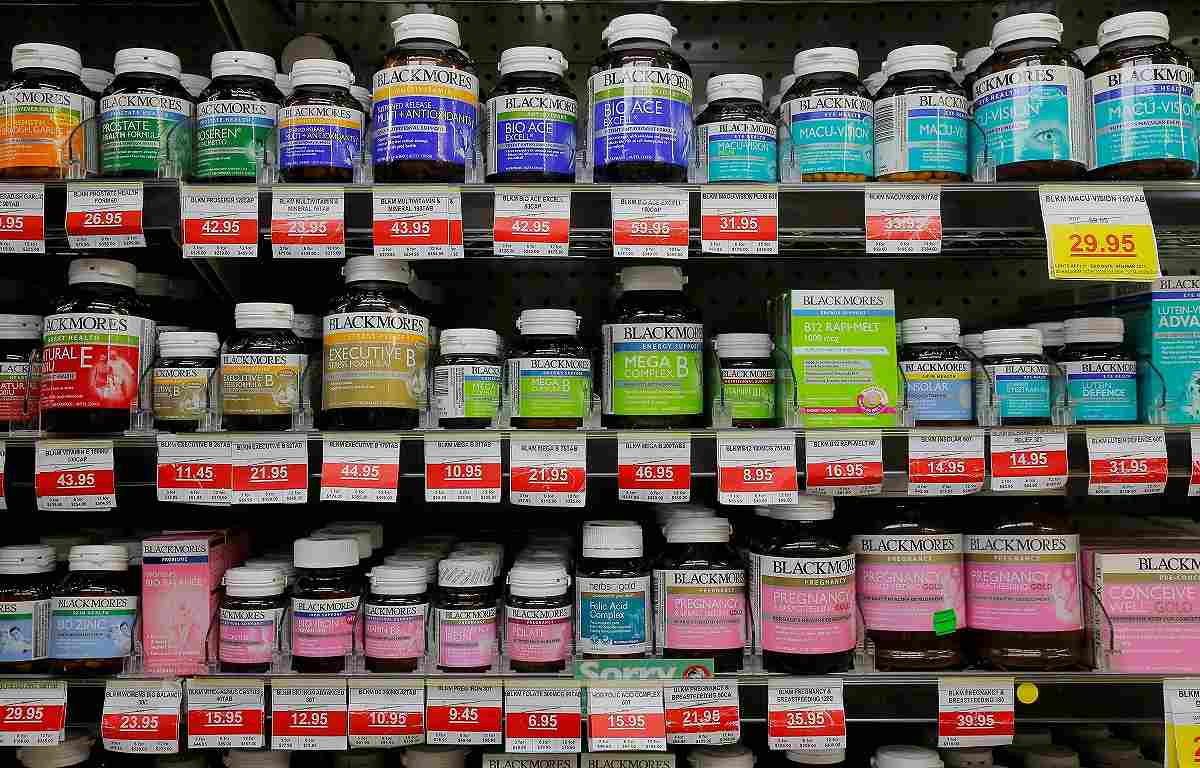 11:32 JST, April 28, 2023
SYDNEY/TOKYO (Reuters) — Kirin Holdings Co. said Thursday it will buy Australian vitamins maker Blackmores Ltd for 1.88 billion Australian dollars ($1.24 billion), as it looks to diversify from beer-making and build a global health care business.
Kirin has offered A$95 cash per Blackmores share, a 23.7% premium to the stock's last close. That is a tad higher than the stock's 22.4% jump in morning trade, an indication of market participants generally regarding the offer price as expensive.
The deal could be a cattle prod for Australia's one-time market darling. The firm has been struggling to recover sales since COVID-19 containment ended the "daigou" boom, in which Chinese consumers bought goods abroad in bulk to carry home.
Before the Kirin deal, its shares had been trading at one-third of their value at the height of the daigou craze in 2016.
Blackmores has unanimously recommended shareholders support Kirin's offer to take the company private.
"Kirin … have a strong presence in Australia already, they take a long-term view about things, and they genuinely believe they can improve on how Blackmores is run, and I support that too," former chairman Marcus Blackmore, son of the firm's founder and its top shareholder with a 19% stake, told Reuters.
"When you've spent 57 years at a business, you don't want to see the business suffer, and you want to see the business successful. I have no doubt in my mind that Kirin will deliver on that promise to me."
For Kirin, owner of several top Australian beer brands, the Blackmores buy will help diversify its business and grow its presence in a country that could see increased exports as it repairs relations with the region's biggest economy, China.
The firm, known more for making alcoholic and nonalcoholic drinks, said it aims to be the Asia-Pacific region's top health science firm, having acquired related assets at home and abroad.
"In the health sciences area, Kirin is strong in Japan while Blackmores has a strong presence in Australia, China, and Southeast Asia," Senior Executive Officer Takeshi Minakata told a Tokyo news conference.
"The combination of the two companies will enable us to supplement each other's coverage in areas that have not been covered so far."
The acquisition will enhance Kirin's business diversification and strengthen its brand in health sciences, said Moody's Japan AVP-Analyst Ryohei Nishio.
"The transaction is consistent with Kirin's long-term strategy of expanding its health science business," Nishio said.
Add TheJapanNews to your Google News feed.