China Provinces Top List of World's Most Climate-Vulnerable Regions – Data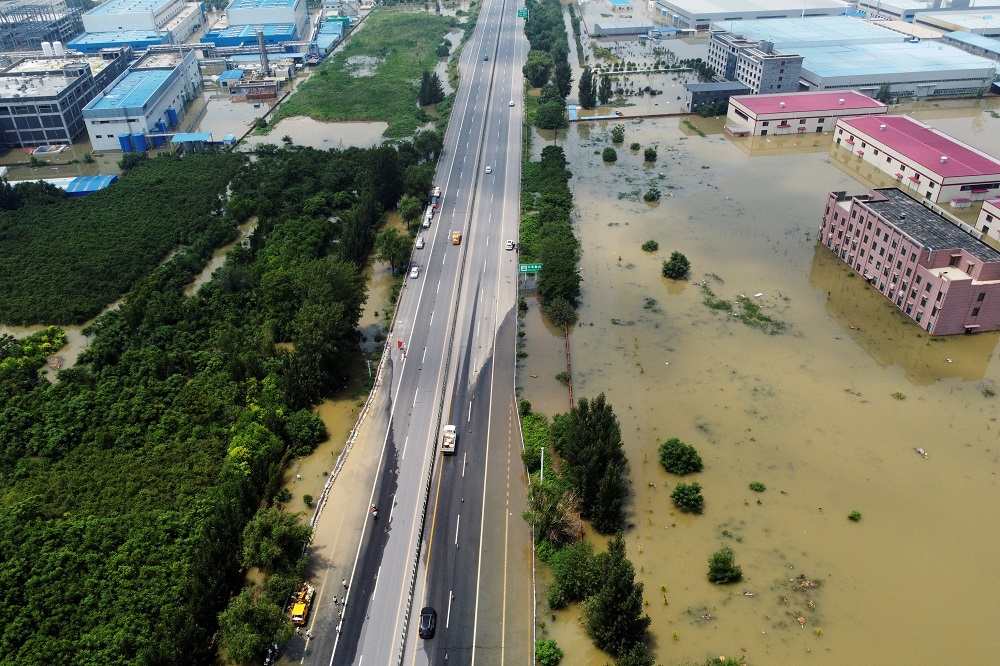 15:16 JST, February 20, 2023
SINGAPORE (Reuters) — China is home to 16 of the 20 global regions most vulnerable to climate change, according to data published on Monday, with some of the world's most important manufacturing hubs at risk from rising water levels and extreme weather.
Climate risk specialists XDI assessed more than 2,600 regions worldwide, using climate models together with weather and environmental data to assess the economic damage that temperature rises could wreak by 2050
The study is based on a 3C increase in temperatures by the end of the century, under a scenario drawn up by the Intergovernmental Panel on Climate Change.
The data showed that some of the engine rooms of the global economy face catastrophic hazards such as rising sea levels, river flooding and wildfires, which could also depress property prices and deter investment, XDI said.
"We're already feeling the significant impacts of weather events around the world, and they will only increase," XDI Chief Executive Rohan Hamden told reporters. "Finally, we just want to make sure that every investment decision is made in a climate-resilient way."
The industrialised Chinese coastal province of Jiangsu, which accounts for a tenth of China's GDP, was ranked the world's most vulnerable territory, followed by neighbouring Shandong and the major steel production base of Hebei. The flood-prone central province of Henan was fourth.
The shift of global manufacturing to Asia has driven a substantial increase in infrastructure investment in already vulnerable regions throughout China, making it more susceptible to the impacts of climate change, Hamden said.
"Infrastructure investment has tended to be concentrated in areas that have traditionally been very high-risk – river deltas, coastal zones, and relatively flat areas," he said.
The highest ranking non-Chinese region was Florida in 10th place, with California 19th and New York 46th. Nine territories from India were also in the top 50.
While climate is likely to become increasingly decisive when it comes to determining the flow of capital, it remains to be seen whether it will deter investment in more vulnerable regions, said Karl Mallon, XDI's co-founder.
"There is a lot to be done to work out which areas in the world are potentially adaptable and defendable, and which are probably the areas we will see abandoned in due course," he said.
Add TheJapanNews to your Google News feed.