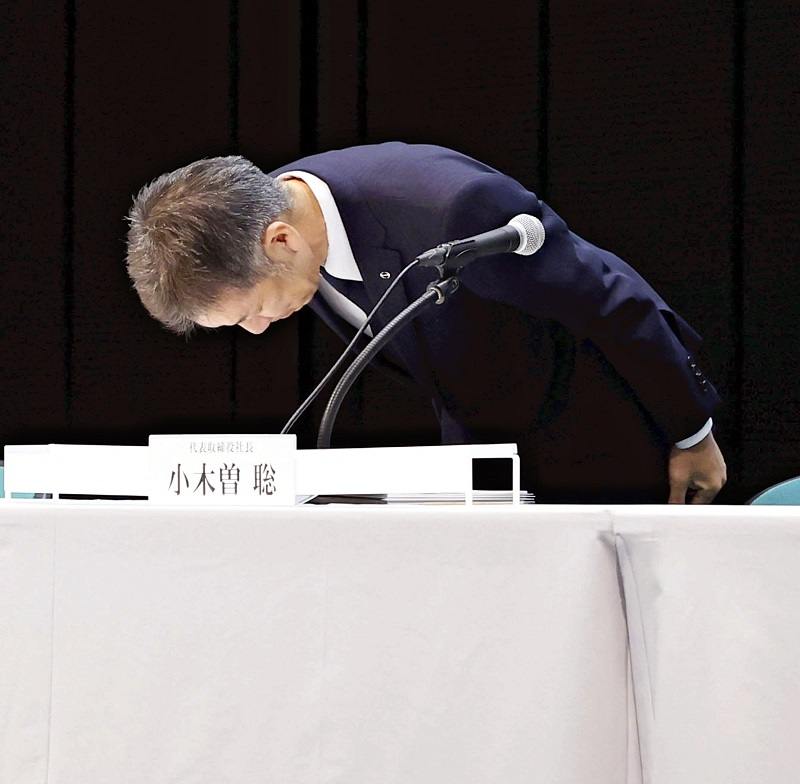 10:58 JST, October 8, 2022
TOKYO (Reuters) — Toyota Motor Corp.'s truck- and bus-making unit Hino Motors Ltd. said on Friday four officials would step down and it would demand the return of some compensation from past managers, following an engine data scandal.
Three executives overseeing production and compliance and a senior official in charge of technology development would resign, Hino said in a statement.
"Hino is committed to reflecting seriously on our past mistakes," it added, vowing to bring about lasting change. "Our actions have greatly affected customers and other stakeholders."
The firm will also demand the return of some compensation from former managers in roles from 2003, and others identified in a company-commissioned investigation report as being involved in a problematic environment.
Current president Satoshi Ogiso, who long worked for Toyota and took the role in 2021, will keep his position but return half his compensation every month for six months. Others face pay cuts up to 30% for three months or demotion.
In a statement after the Hino announcement, Toyota said it would share know-how with Hino, such as ways to respond to suppliers affected by the issue.
The scandal has tarnished Hino's reputation as it admitted to falsifying data on some engines dating to 2003, or at least a decade earlier than originally indicated.
A total of about 640,000 vehicles have been affected, or more than five times the figure initially revealed.
In an August report, the investigative committee tasked by Hino blamed the scandal on an environment in which engineers did not feel able to challenge superiors.
But a transport ministry investigation after release of the report found additional misconduct in engine data tests for smaller trucks, forcing a suspension of those shipments.
Hino became a Toyota subsidiary in 2001 and nearly all Hino presidents since have been Toyota employees.
Add TheJapanNews to your Google News feed.