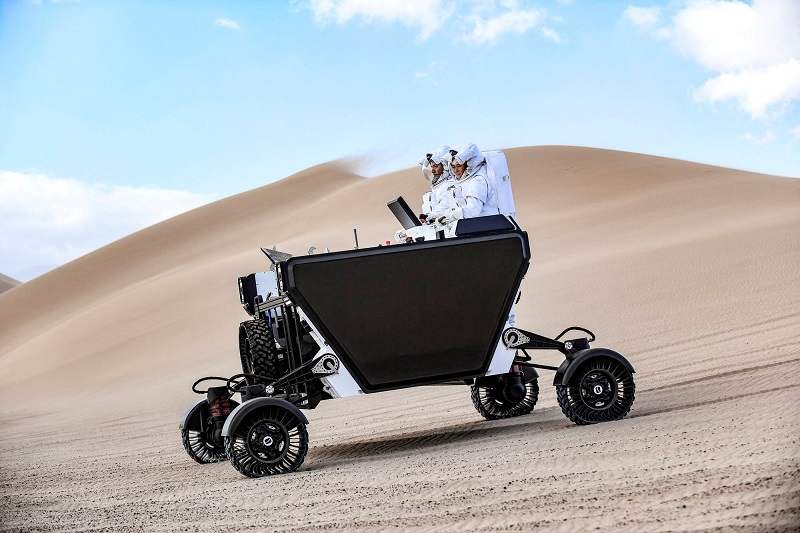 4:59 JST, April 13, 2022
LOS ANGELES (Reuters) — A Los Angeles-area startup founded by a veteran spaceflight robotics engineer unveiled on March 10 its full-scale, working prototype for a next-generation lunar rover that is just as fast as NASA's old "moon buggy" but is designed to do much more.
The company, Venturi Astrolab Inc., released photos and video showing its Flexible Logistics and Exploration (FLEX) vehicle riding over the rugged California desert near Death Valley National Park during a five-day field test in December.
Astrolab executives said the four-wheeled, car-sized FLEX rover is designed for use in NASA's Artemis program, aimed at returning humans to the moon as early as 2025 and establishing a long-term lunar colony as a precursor to sending astronauts to Mars.
Unlike the 1970s Apollo-era moon buggies or the current generation of robotic Mars rovers tailored for specialized tasks and experiments, FLEX is designed as an all-purpose vehicle that can be driven by astronauts or by remote control.
Built around a modular payload system inspired by conventional containerized shipping, FLEX is versatile enough to be used for exploration, cargo delivery, site construction and other logistical work on the moon, the company said.