My sister is too controlling of our aging mother's finances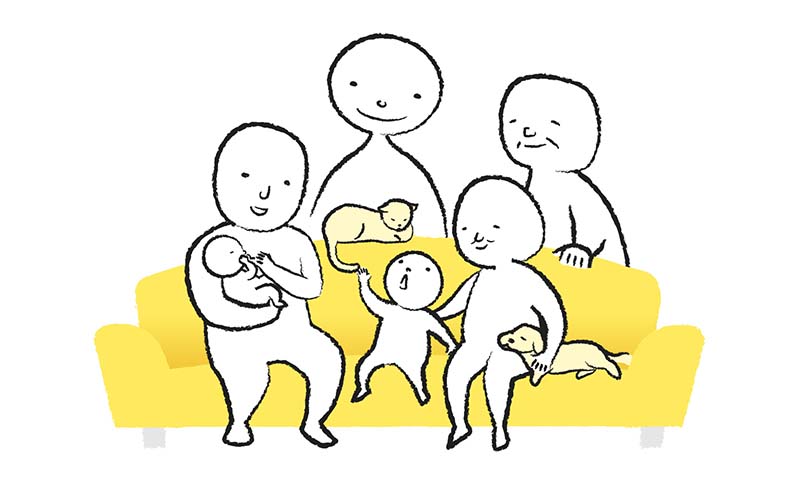 16:52 JST, February 18, 2022
Dear Troubleshooter:
I'm a homemaker in my 60s. I recently learned that my mother, who is almost 100 years old, has millions of yen in her bank account. I want that money to be used on her.
My mother has lived in an elderly care facility for about 10 years, and covers the expenses with pension payments. She also seems to have saved several hundred thousand yen a year.
I am the third of four children, and my two older sisters take care of my mother. The second-oldest sister alone controls our mother's money.
That sister is stingy and cold. When our mother says she wants some clothes, my sister says, "You already have something to wear." It's our mother's money, though, and I wonder when the money is ever going to be spent on her.
My sister has controlled the money for a long time and may have started to mistake it for her own.
I think it would be good to spend our mother's money on an onsen hot spring trip with more than 30 of her family members, including her grandchildren and great-grandchildren. Our mother has a good appetite for her age and is doing well. What is the best way to spend money that would please our mother?
—J, Hokkaido
Dear Ms. J:
Why don't you ask your mother directly before asking other people? Your mother must have her own ideas, such as saving it for her children or donating it.
Your second-oldest sister manages your mother's money, and it's good that she isn't a spendthrift who doesn't know how much she spent for what. That's probably why your mother entrusted her with managing her finances.
If you are unhappy with your sister for not buying your mother new clothes, then why don't you buy them for her?
Your sister is doing all the paperwork related to money, such as purchasing nursing-care supplies, paying the bills and going to the bank and government authorities. She must be thinking that she doesn't know when your mother might need a lot of money in the future and saves money just in case.
Your sister should not be blamed, but thanked.
It's exactly what someone irresponsible who has no idea about nursing care would say that you are calling your sister stingy and suggesting she itemize the spending and use the savings for a family trip to an onsen hot spring, without appreciating her hard work at all.
You don't even have a thought of chipping in with your siblings for a travel package as a gift to your mother, who has been living in the facility for a decade. You should spend some time to reflect.
—Hazuki Saisho, writer