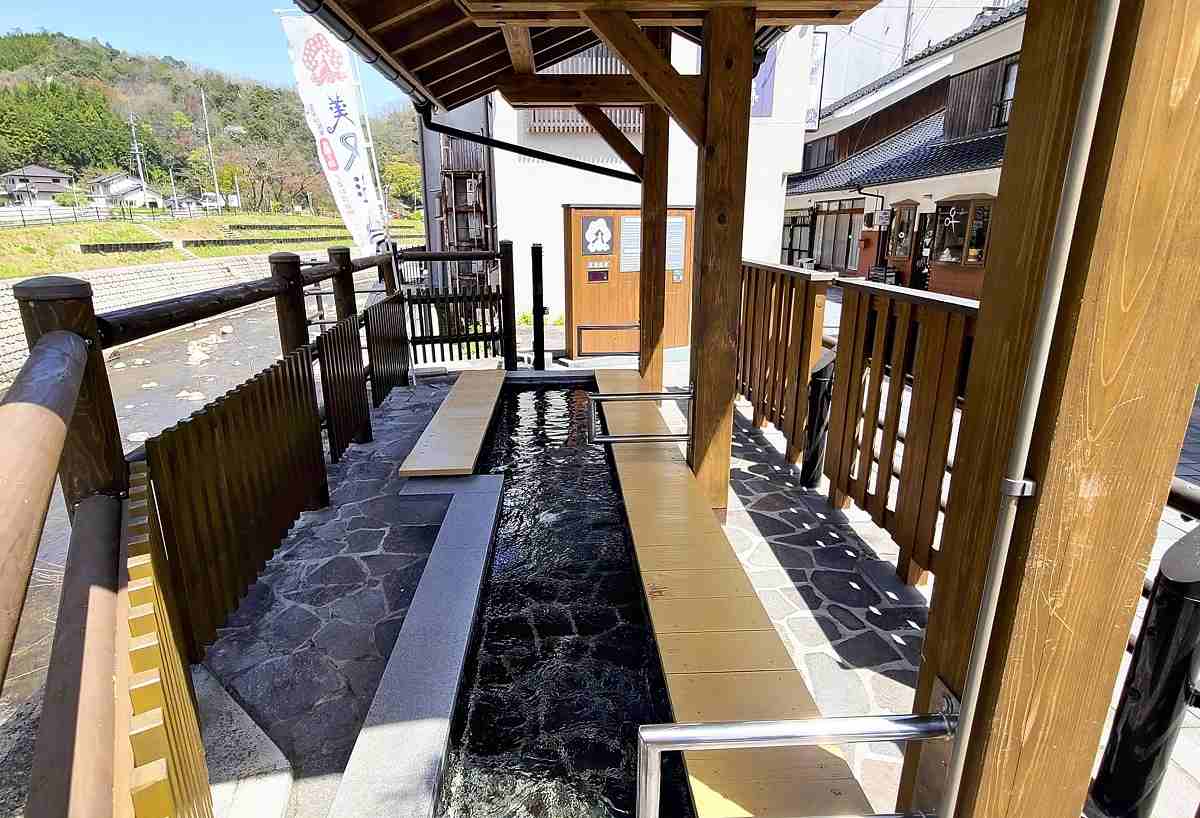 13:22 JST, May 13, 2023
HAMADA, Shimane — A group of ryokan Japanese inns in a hot spring resort, which ranks high for the quality of its moisturizing water, has decided to switch up its target age demographic in a bid to revive its tourist numbers. As of April, Mimata hot spring resort in Hamada, Shimane Prefecture, has begun focusing on drawing in younger women rather than the previous target of middle-aged and older women.
The resort is known for its water containing high amounts of metasilicic acid that moisturizes skin with an overall high pH. Their waters have received medical acclaim for skin regeneration and Mimata was once ranked No. 1 in the moist skin category of a nationwide hot springs popularity poll.
Despite this high reputation, the number of tourists has been stagnant. According to a prefectural survey, the annual number of visitors from 2002 to 2011 ranged between 83,600 and 105,000. However, numbers have been on a downward trend since then, reaching only about 56,500 in 2021, partly due to the coronavirus pandemic.
Since last spring, the Mimata onsen ryokan association and the Shimane prefectural government gathered advice from experts to come up with new hotel services. During that process, they arrived at the decision to switch the target age from older women to those in their 20s to 40s, and began selling a so-called travel support plan for skin care in April.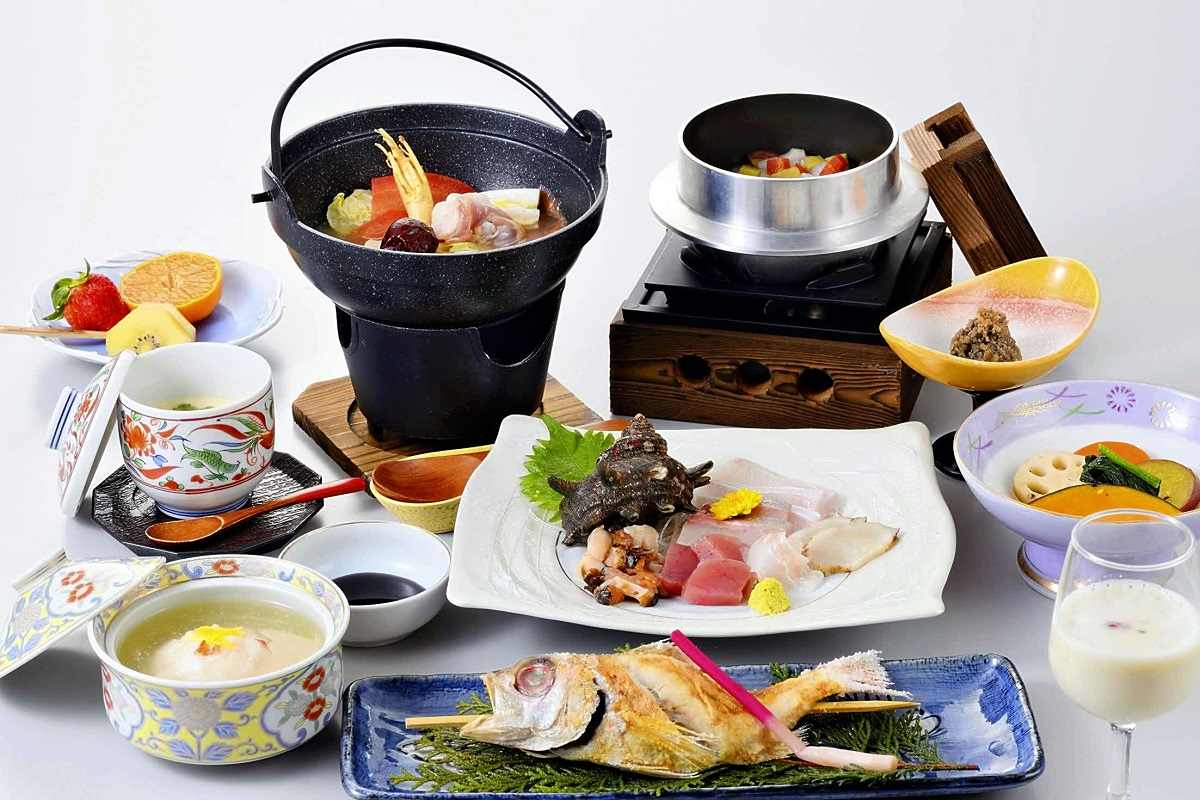 Hot pot rich in collagen
The plan is not limited to bathing, but also various skin-brightening foods and experiences. Visitors can dine on dishes thought to be good for the skin, such as a medical herb hot pot using plenty of local vegetables and an anglerfish hot pot rich in collagen. They can also attend a workshop to weave a natural silk towel and take a tour of public bathhouses. The plan is available at five hotels and inns that are members of the association.
One reason behind the shift of the target demographic is that the younger generation cares a great deal about skin care and is more likely to recommend the effectiveness of the hot springs to other young women through social media. The coming year will be a trial period for the association and its members to make improvements based on customer feedback.
"We are proud of the fact that Mimata onsen is medically approved for its effect of beautifying skin," said Hiroshi Yokota, Toraya Ryokan owner and the association's deputy head. "We want to promote this hot spring with the support of female customers who used the plan."
"The quality of the Mimata hot spring is highly regarded by some, but the appeal has not spread yet," said a person in charge of a Hiroshima resort company that began operating a hotel in the resort in February. "We will focus on promotion and lure a wider range of customers."
Beauty effect ranking
The onsen general poll collects votes to rank popular hot spring resorts in Japan. In addition to the category of "moist skin," rankings are given in eight other categories, including "refreshing" and "health promotion."
In the moist skin category, Akikawa Valley Seoto no Yu, a bathing facility in Akiruno, Tokyo, ranked highest in 2019 and 2020. Mimata hot spring came in first place in 2021. In the 2022 ranking announced in March of this year, Seoto no Yu returned to the top spot, with Mimata hot spring in second place.
How to get there

It is a 15-minute drive to Mimata hot spring resort from the Asahi Interchange on the Hamada Expressway. By train, get off at Hamada Station on the JR Sanin Line, from which it is about 40 minutes by bus.
Add TheJapanNews to your Google News feed.