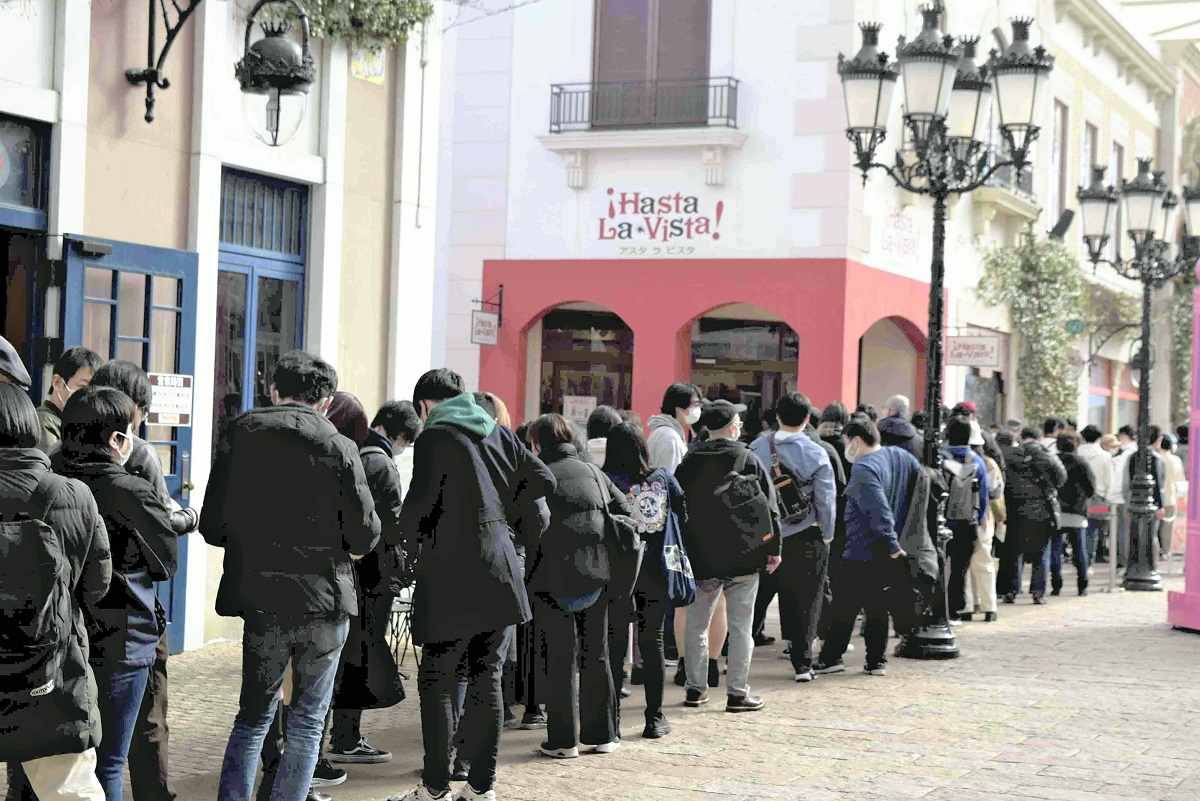 11:09 JST, April 1, 2023
SHIMA, Mie — A theme park that once prided itself on never being unpleasantly crowded has experienced a massive boost in popularity thanks to a collaborative tie-up with a VTuber — a virtual YouTuber.
By working with Suo Sango — a digital avatar on YouTube — Shima Spain Village in Shima, Mie Prefecture, has seen its popularity soar. Previously, the park's catchphrase was "a theme park where you don't have to wait in line," but copywriters are now likely working overtime to cope with the park's new notoriety.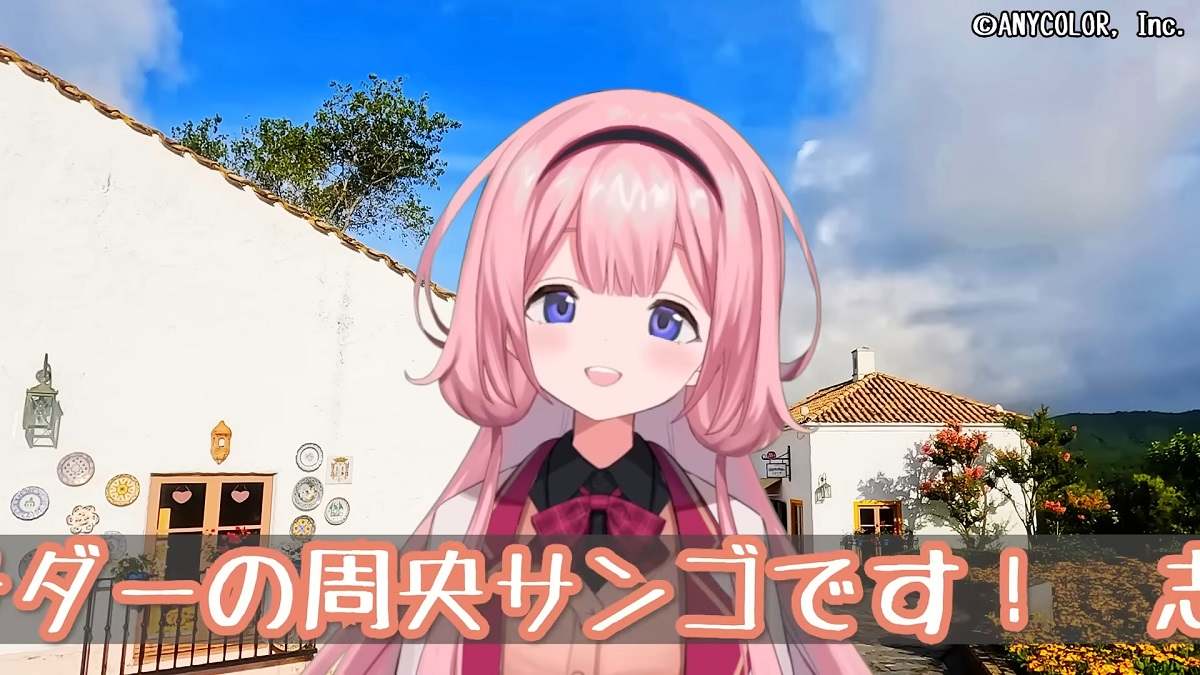 Suo — also known as Ngo-chan — launched her channel in 2020, Her laid-back manner and conversational prowess have since attracted about 450,000 subscribers. Suo, who featured the park in 2021 and 2022, called it a "place that was merely lacking visitors and ease of access," adding that the churros sold in the park were "the best in the world."
Before long "Spain Village" began trending on Twitter. Sensing an opportunity, the park appointed Suo as an "ambassador," organized stamp collection events and started selling commemorative goods. The park also installed a photo booth that allows visitors to be photographed with Suo Sango.
Surge in churro sales
Visiting on Feb. 18, I saw visitors forming a long line at the park entrance prior to its opening, while shuttle buses ran between the park and nearby Ugata Station, far more frequently than before. With original merchandise flying off the shelves, the park's operator recently requested the manufacturer to up production to keep pace with demand, the park said.
Some guests snapped photos while holding churros in front of the food outlet championed by Suo. "There are more people here than I expected," said a 27-year-old man from Nagoya waiting in line at the churro shop. The man said he had booked tickets based on the tie-up project with Suo. "I want to enjoy the park's other charms, too, including the flamenco show," he said.
The park-VTuber collaboration began to snowball Feb. 11, when the phrase "Spain Village" appeared on Twitter's list of trending topics. On the weekend of Feb. 11-12, a total of about 11,000 people visited the park, marking a rise of some 5,000 people from the previous year. Lines snaked around the entrance, and official merchandise sold like hotcakes.
Churro sales leapt from about 40 a day to around 1,000 a day, and a nearby hotel quickly became fully booked until April 2 — the final day of the tie-up. An express bus service that started operating earlier this year to connect the Tokyo metropolitan area and a spot near the park, also has seen a sharp uptick in business.
Far from Disneyland, USJ
Some 10 million visits were made to Spain Village in the three years following its 1994 opening. However, business began to slow thereafter. It took until October 2014 to register 40 million visits, then another eight years to reach the 50 million-visits milestone in December last year. The spread of the novel coronavirus also had a large impact on visitor numbers.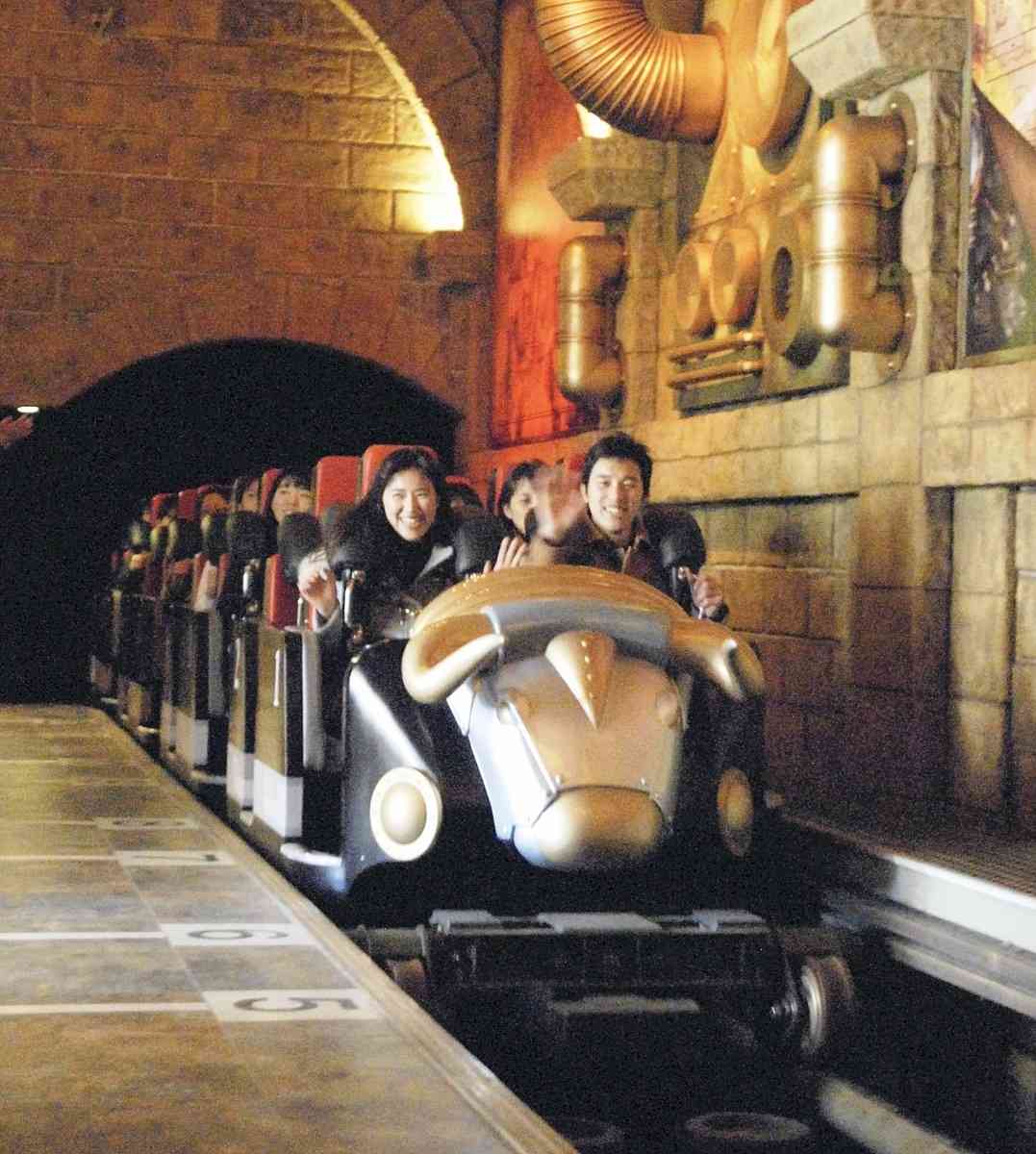 The park's operators hope to use the recent spike in popularity as a catalyst for recovery. The venue has widened its target audience from people living along the lines operated by Kintetsu Railway Co. to people in the Tokyo metropolitan area by running promotional videos on large outdoor screens in such Tokyo areas as Shibuya, Akihabara and Shinjuku to advertise the collaboration.
Thanks to such efforts, about 72,000 people visited the park in February, more than double the figure from a year earlier. The facility does not attract the same kind of numbers as Tokyo Disneyland or Universal Studios Japan, but it is keen to welcome even more guests.
"Through this latest initiative, we'd like to make people aware of how much fun it is to visit Spain Village," a spokesperson said. "We hope to attract repeat patrons, even when there are no special collaboration projects running."
In an online interview with The Yomiuri Shimbun, Suo said, "I'm very happy that I motivated people to visit the park." Suo said one of the park's charms is that it takes great care of the visitors, even in such cases as when only about 60 people watch a big parade.
"The park has a large capacity, so I think the fact that there's 'no need to wait in line' will continue to charm people for now," Suo said.
Shows back at pre-COVID levels
Shima Spain Village, or Parque Espana, was opened in 1994 by Kintetsu Railway Co.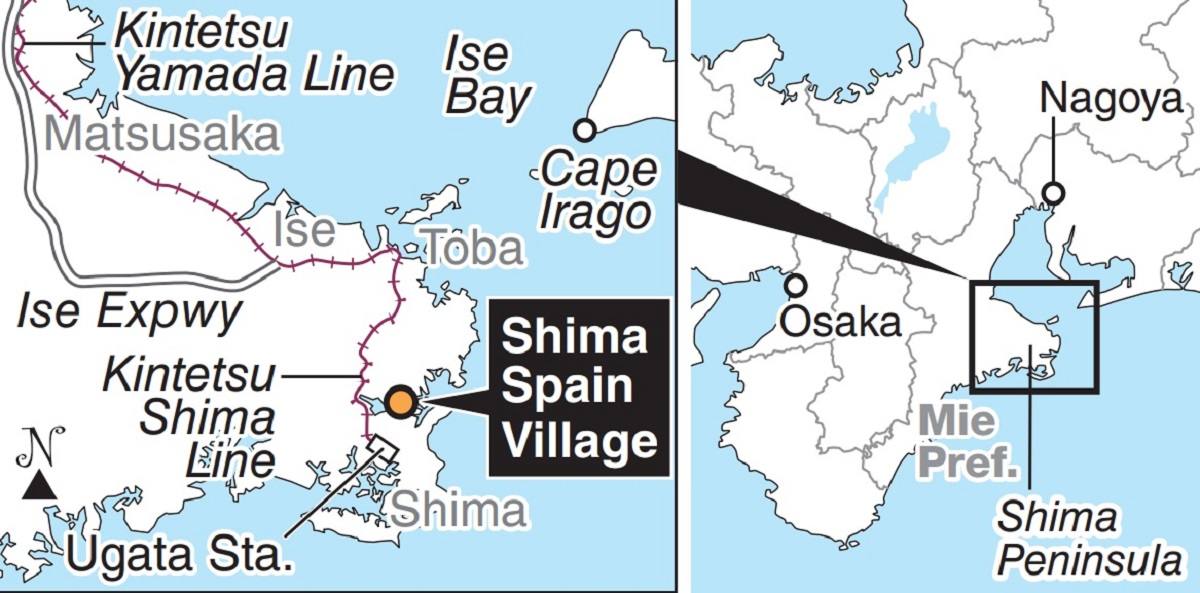 Spain was chosen as a theme because of commonalities between Shima and Spain: bright sun, seashores and a generous people who live in harmony with nature.
Popular attractions include Feliz Cruise — a boat ride that allows visitors to take in seasonal flowers and 33 fountains — and flamenco-themed and other musical shows.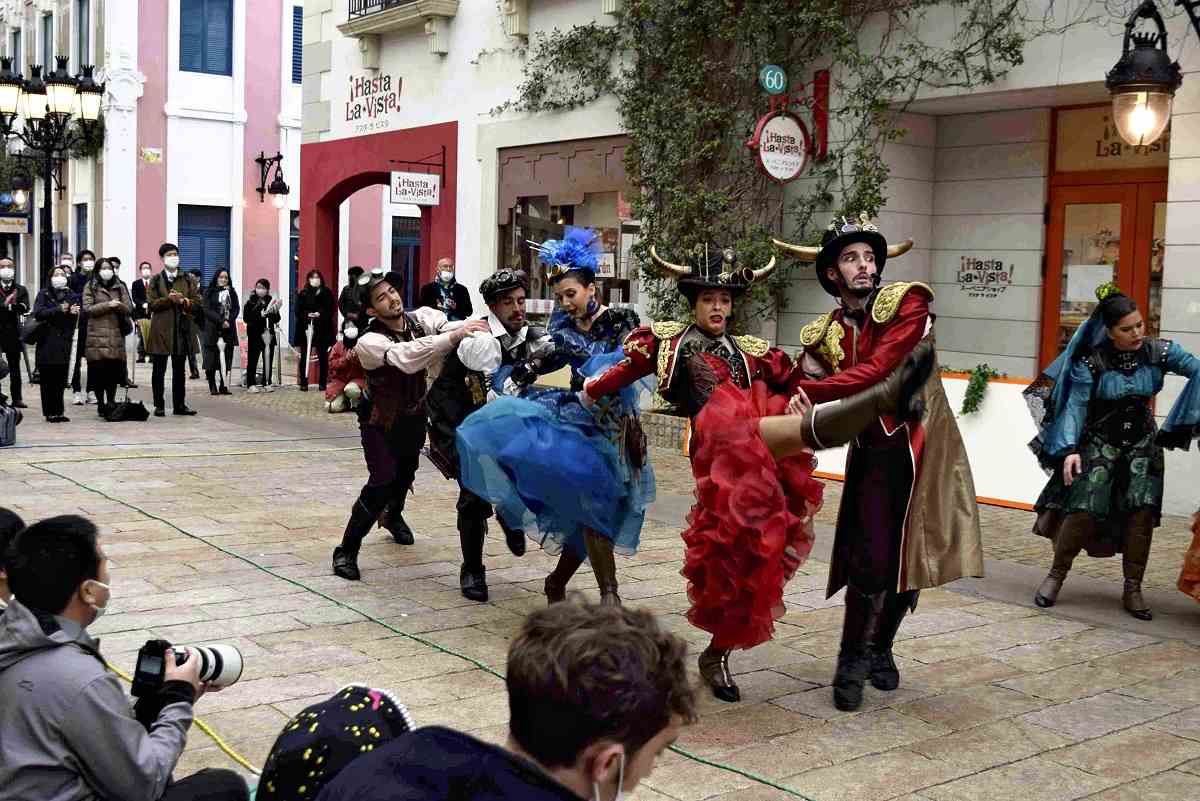 At the Xavier Castle Museum — a recreation of the birthplace of missionary Francis Xavier, who introduced Christianity to Japan — visitors can learn about the history, life and culture of Spain through various materials and high-tech imagery, including a life-size replica of the renowned Altamira cave paintings from the Paleolithic period.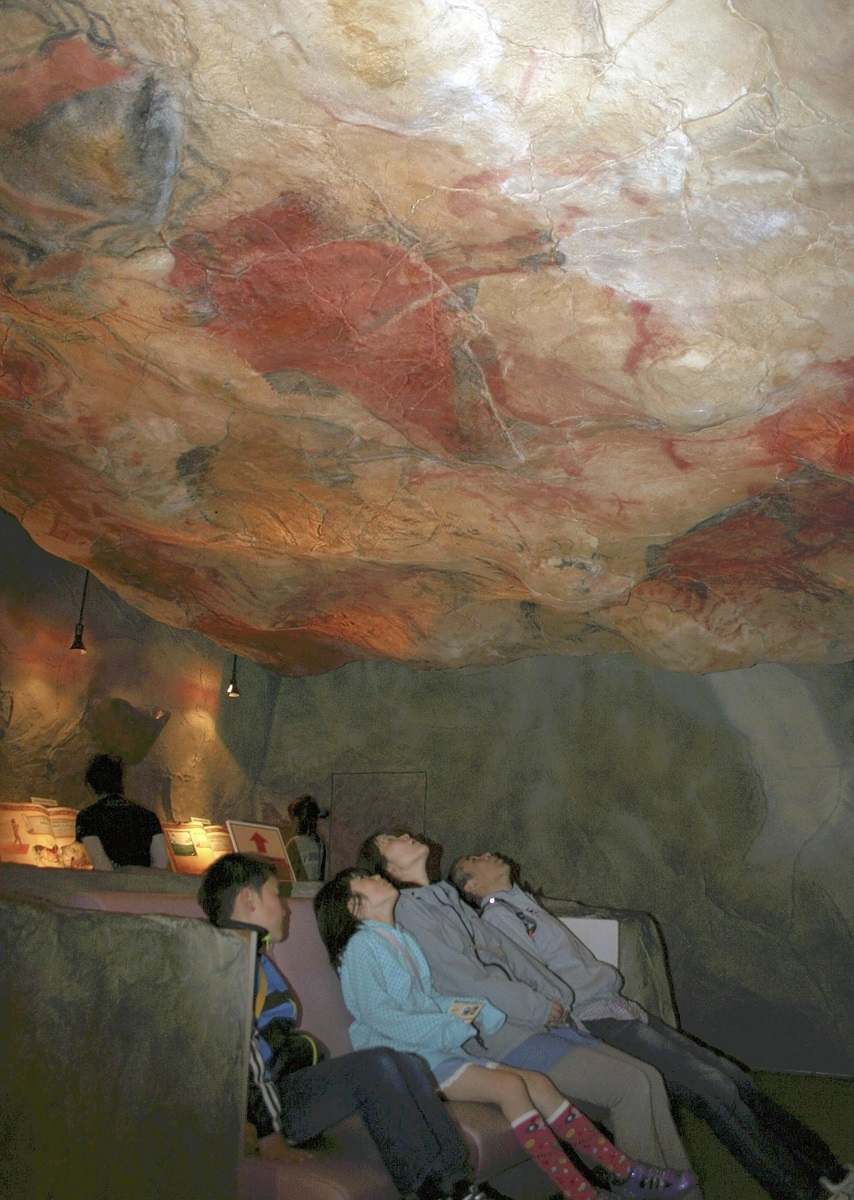 Street performances and flamenco shows number among the park's main attractions. When the pandemic hit, however, many performances were canceled or cut back, not least because Spanish dancers were unable to come to Japan. In turns of scale, the shows are currently on par with pre-pandemic levels.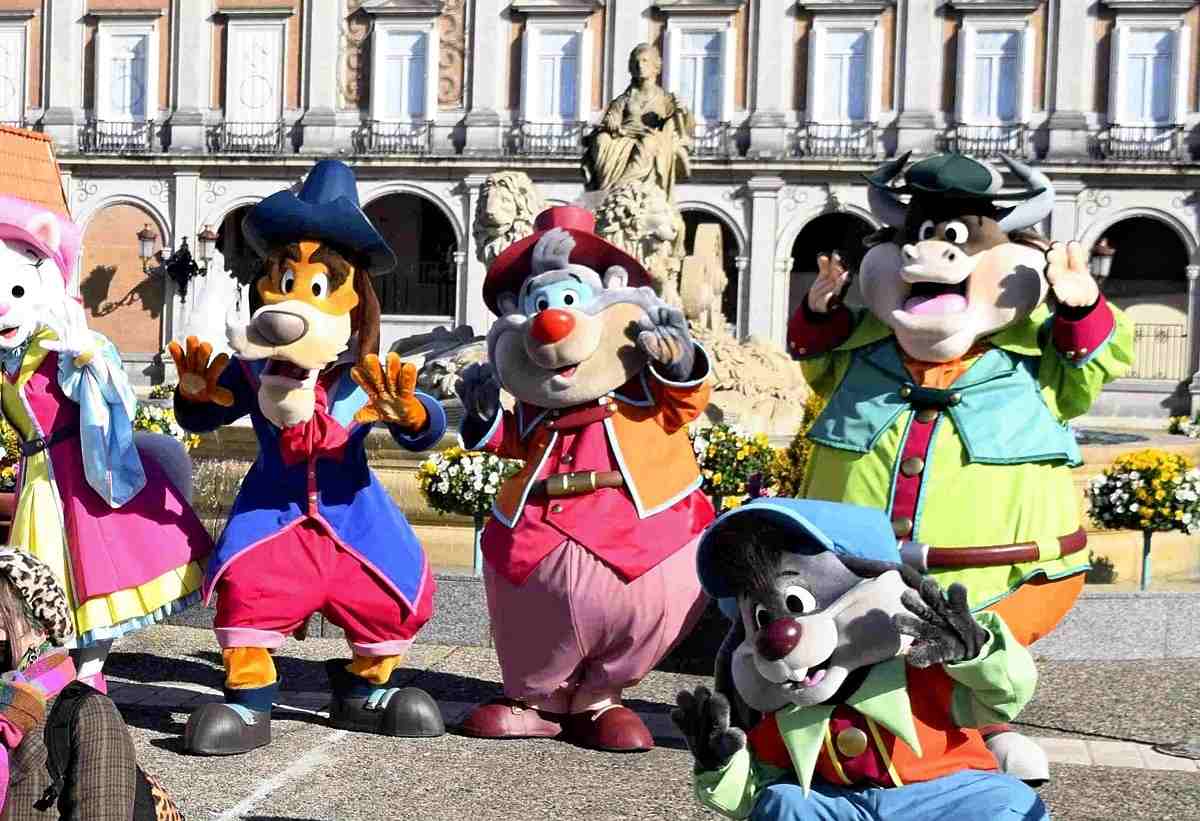 Add TheJapanNews to your Google News feed.