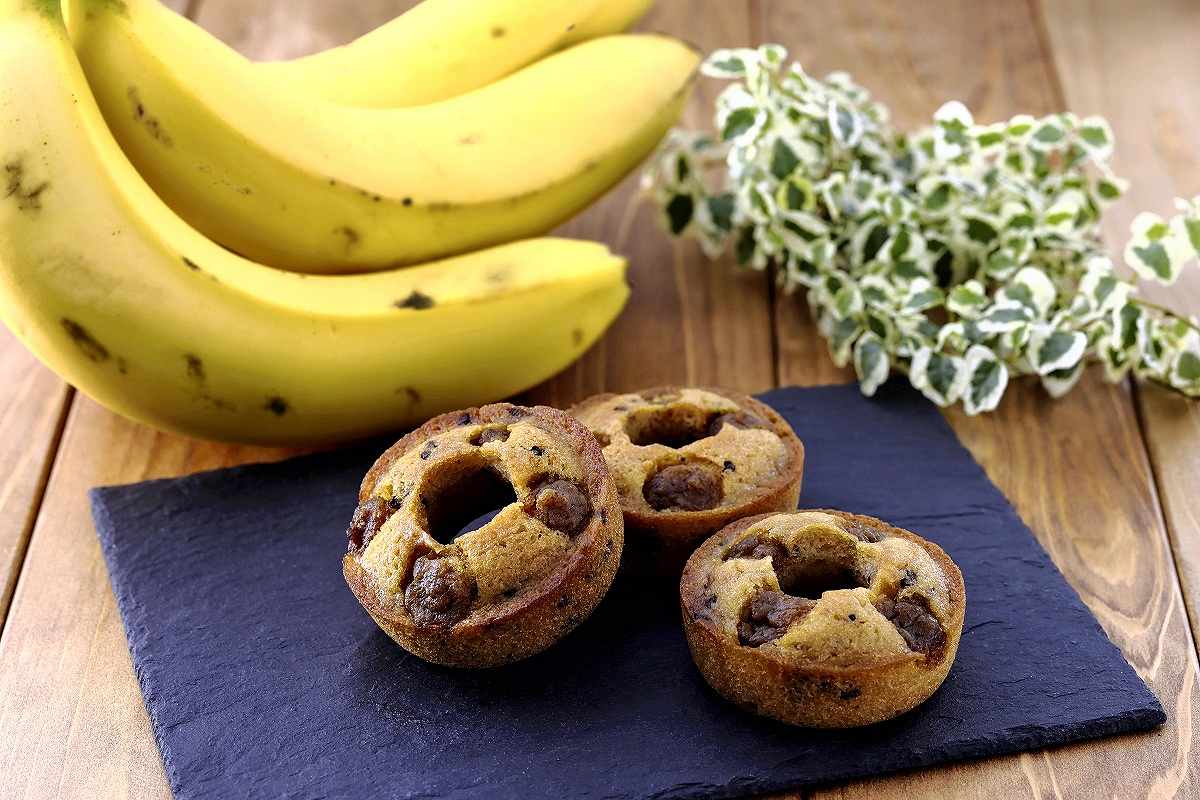 15:00 JST, June 21, 2023
Bananas deemed unsellable because of blemishes or other damage are being used in doughnuts, a socially conscious project that has won consumers' enthusiastic support.
Named Bananana, the baked banana doughnuts are manufactured and sold by Suzette Holdings Co. in Nishinomiya, Hyogo Prefecture. Suzette operates the popular confectionary brand Henri Charpentier.
The company has sold the doughnuts at airports and elsewhere as part of a project related to the United Nations' SDGs (sustainable development goals), and consumers have enjoyed being able to support the cause just by buying and eating them. Suzette has sold about 77,000 Bananana in just about four months since their launch.
It all started when Suzette learned that ANA Foods Co. in Tokyo had discarded some of the bananas it imported because they were not up to standard. The two companies were familiar with each other because ANA Foods' branch office in Nishinomiya was close to Suzette.
In February last year, Suzette began considering making products using rejected bananas.
Suzette was also determined that the new product be different from the baked cakes that are signature products of Henri Charpentier, such as its Financier and Madelaine cakes.
The company made baked doughnuts on a trial basis and decided to go with them because the round shape was reminiscent of the U.N.'s SDGs logo. Also, "ana" is the Japanese word for hole, which worked as a pun with the ANA Foods name.
The dough for the doughnuts draws on the company's traditional baking skills for Financier cakes and has a smooth texture thanks to the abundant use of butter. Kneading bananas into the dough would take away some of the sweetness and flavor, so bananas are instead made into a paste sweetened with caramel sauce before being added to the dough.
Perfecting the doughnuts ultimately took six months. The Bananana that have been put on sale are 20% larger than initial prototypes, to make them more fulfilling.
"You can taste the banana no matter which part you start to eat from," said a proud Suzette employee.
Bananana were first sold as souvenirs in a limited number at shops at Haneda Airport in Tokyo and Itami Airport near Osaka. In April, they became available at JR Tokyo Station as well as Suzette Holdings' online shop. Sales at Itami Airport ended in May.
Bananana was developed by Takahiro Komai, a pastry chef who has won several international awards.
"It makes me happiest when people enjoy eating them and have a smile on their face," said Komai, who works at Henri Charpentier. "I hope they'll get people interested in the problem of food loss and waste, even just a little."
A box of three Bananana is priced at ¥648, and a box of five at ¥1,080. They can be purchased at suzette-shop.jp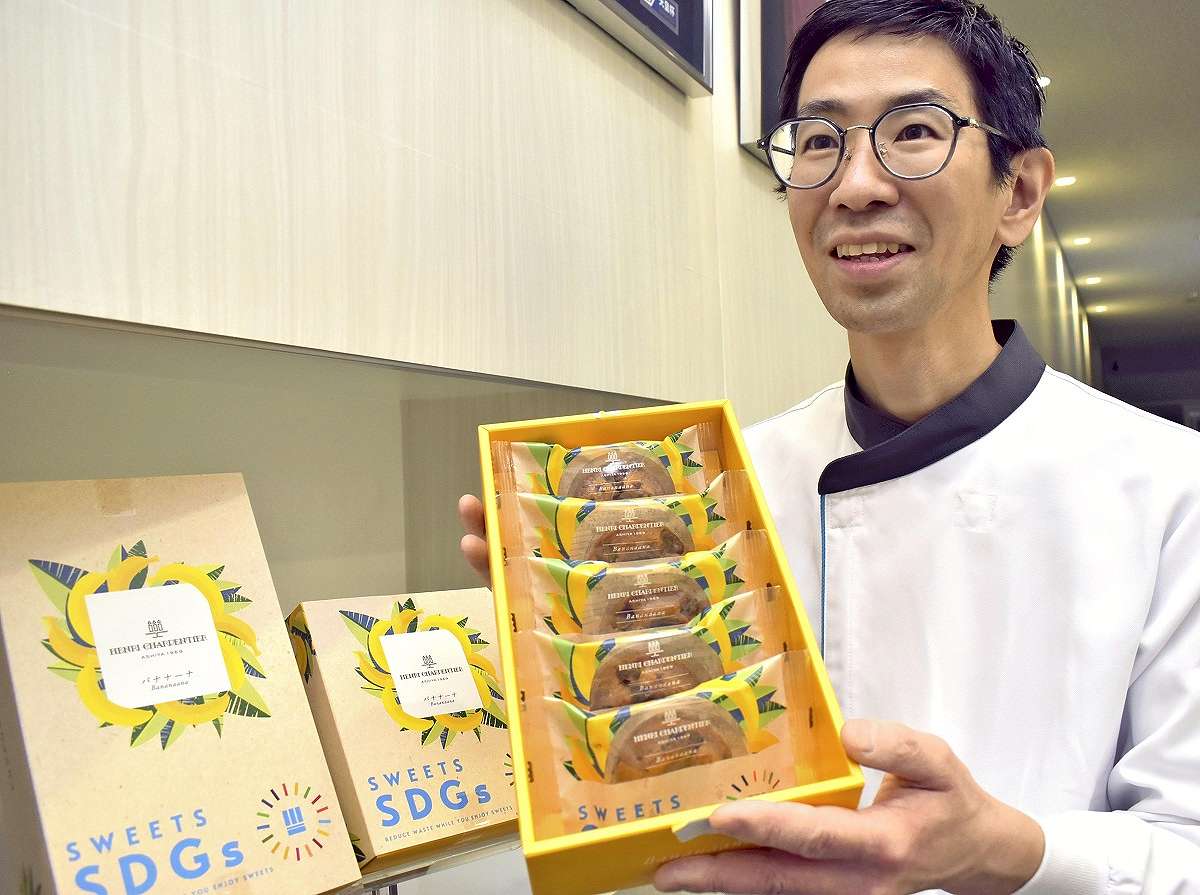 Add TheJapanNews to your Google News feed.