Must-See Fashion Events: Dior Retrospective and Gaultier Musical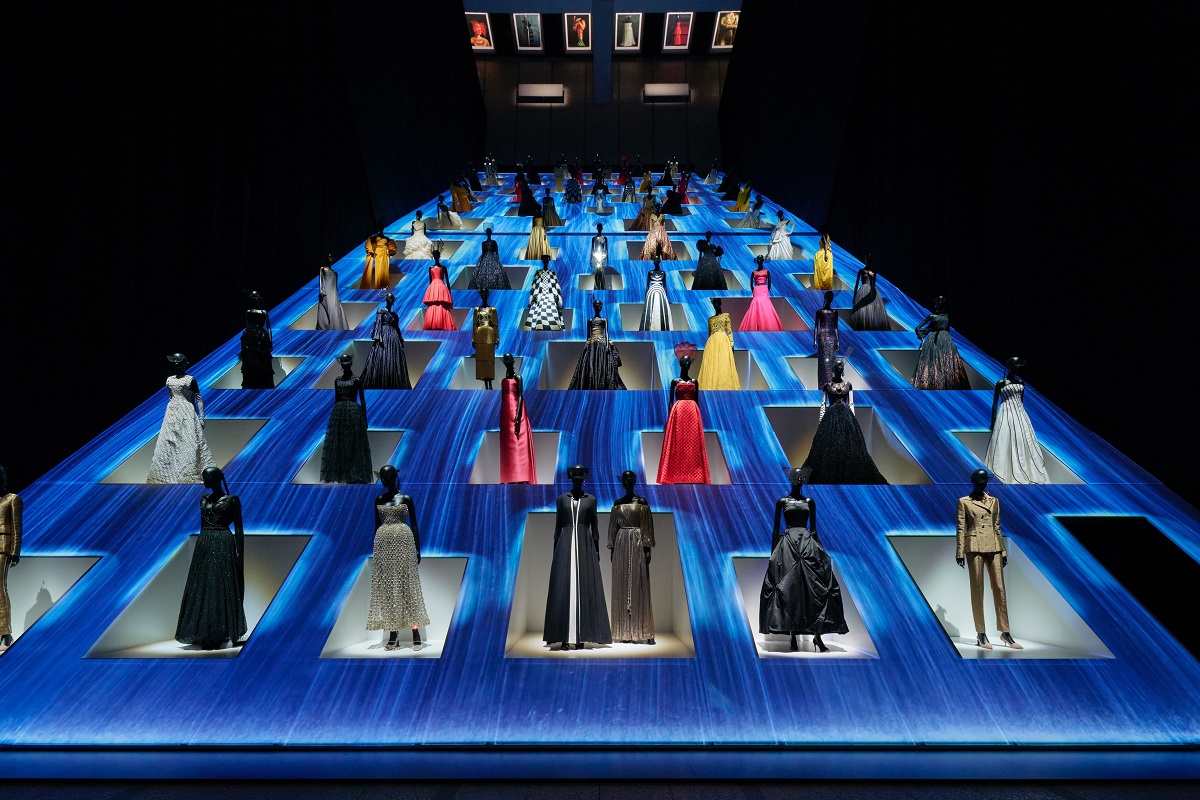 12:00 JST, May 5, 2023
An exhibition on the history of fashion designer Christian Dior is currently under way at the Museum of Contemporary Art Tokyo in Kiba, Tokyo, but not for long. "Christian Dior: Designer of Dreams," which opened in December last year, is entering its final phase with May 28 as its closing day. But I hope members of the general public will go see the exhibition, not just fashion industry folks and fashion lovers.
Retrospectives of Dior have been held in Japan many times, but none of them on such an extensive scale. The futuristic exhibition space was designed by architect Shohei Shigematsu, who successfully adds a contemporary tone to the history of Dior. Plus, the retrospective also uses innovative display methods.
Dior is often discussed as a worthy rival of Chanel. They share many points in common, like having charismatic founders who made great contributions to fashion history. Both established a maison de haute couture, enjoy strong sales in cosmetics and have sensational "it bags": Chanel's chain wallets and Lady Dior handbags. Since both brands make big profits in cosmetics, they spend a staggering amount of money on advertising. As a result, they have acquired an overwhelmingly popular appeal among high-end brands.
Bernard Arnault, chairman and CEO of luxury brand conglomerate LVMH, purchased Dior in 1984. It was the first brand he bought before becoming LVMH's major shareholder in 1989. Sure enough, Arnault's personal attachment to Dior is extraordinary.
Such sentiment is strongly felt in Tokyo's Dior exhibition. The show's successful run started at the Musee des Arts Decoratifs in Paris, followed by London, Shanghai, China's Chengdu, New York and Doha. Since opening on Dec. 21, the Tokyo leg of the exhibition has won major acclaim. Would-be attendees were sometimes unable to enter due to its popularity. Apparently, it was particularly busy during the spring school holidays because the exhibition offers free admission to students up to high schoolers. Even luxury brands have no future unless they let young people know how interesting fashion can be and how wonderful the brands are.
For those interested, visit https://www.mot-art-museum.jp/en/exhibitions/Christian_Dior/ for details.
Meanwhile, a musical about the life of French fashion designer Jean Paul Gaultier will run from May 19 to June 4 in Tokyo as part of an international tour. "Fashion Freak Show" premiered in 2018 in Paris, where it drew a total attendance of about 250,000 people. The critically acclaimed production has been to 15 countries. Directed and designed by Gaultier himself, the two-hour theatrical extravaganza features a revue, a circus and a fashion show.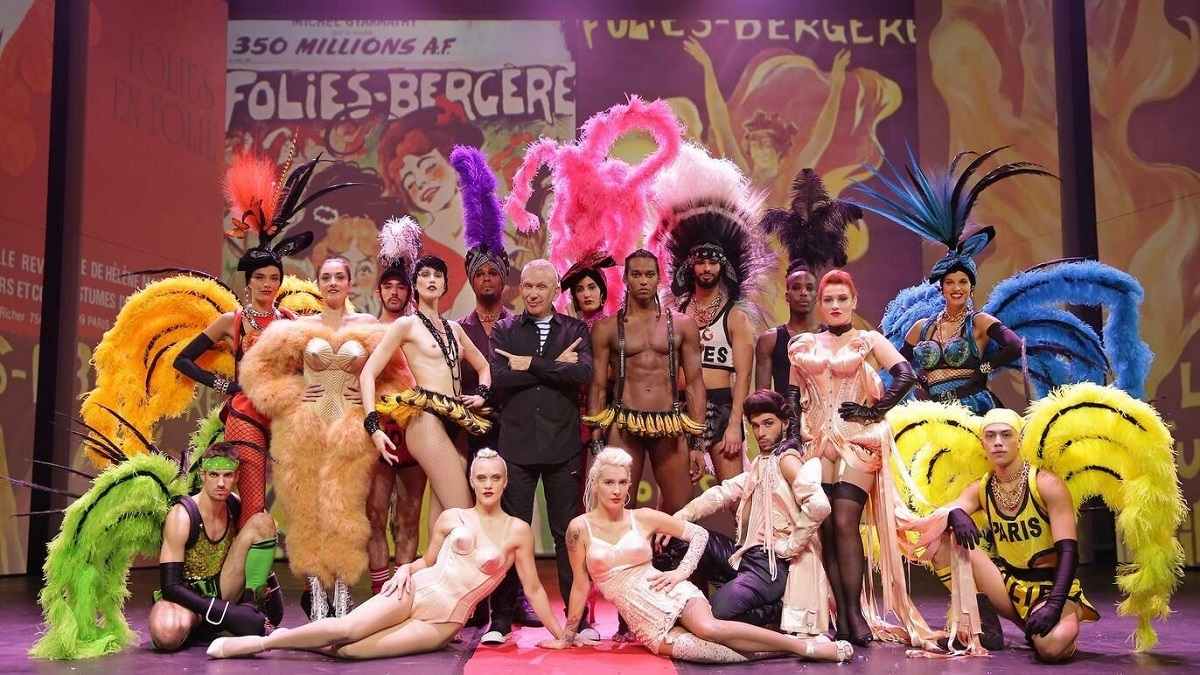 Born on April 24, 1952, Gaultier is now 71. He made a sensational debut in 1976 with a ready-to-wear show for his namesake brand. His runway shows — genderless, sexual, avant-garde and punk — always caused a furor, but in time he established himself as a leading fashion designer in France. He also designed stage costumes for such artists as Madonna and Marilyn Manson, and provided wardrobe for films directed by Pedro Almodovar and Luc Besson.
Gaultier retired as a fashion designer after his spring and summer haute couture show in 2020. But the brand is still alive with perfume and haute couture shows, inviting a different designer each time. The first invited designer was Chitose Abe of the sacai brand.
Among all-time great fashion designers, Coco Chanel is by far the most frequently covered figure in films, followed by Yves Saint-Laurent at about one-third of Chanel's coverage. Now Gaultier is on the scene, which surprised me.
The musical seems to be a lot of fun, in the mold of "La Cage aux folles." The show has a variety of music genres, from David Bowie to "Le Freak" by Nile Rodgers. The dancing is another reason not to miss the performance — contemporary, street, jazz and what not — all choreographed by Marion Motin, who also worked for Madonna's concerts and the musical "Resiste." Of course, more than 200 fashion creations by Gaultier are featured as well, including his signature works and new items designed for the show.
I highly recommend this entertaining show for everyone, not just those interested in fashion.
Visit https://fashionfreakshow.jp/en.html for more information.
---
Akira Miura
Miura is a journalist and a former editor in chief of WWD Japan.
---
Add TheJapanNews to your Google News feed.