Louis Vuitton Evolves Media Strategy with 3D, TV, Full-page Ads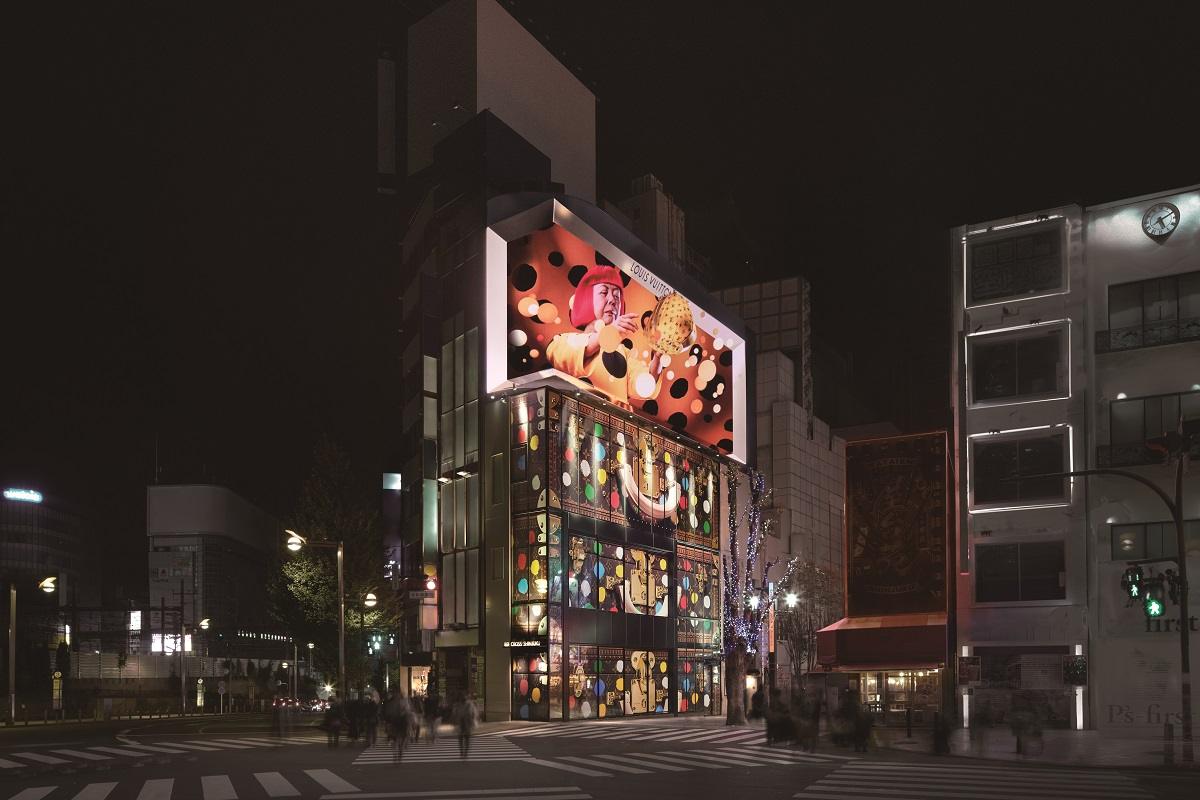 12:00 JST, February 3, 2023
The advertising strategies of luxury brands are evolving to a whole new level.
Louis Vuitton ads dominated four pages of the Jan. 3 issue of the Nikkei daily, including the front and back pages.
This method, called a cover wrap advertisement, has been seen in tabloids, but it is a totally different matter for a major newspaper to have its front page filled with an ad.
The company's New Year ad campaign did not stop there.
A full-page Louis Vuitton ad was on the back page of the Asahi Shimbun on the same day, and the Jan. 4 issue of The Yomiuri Shimbun carried an ad by the company on the pages that normally list the TV schedules, even though many people watch TV during the New Year season.
It used to be the norm during the New Year holidays for newspapers to carry full-page ads placed by department stores, but that did not happen this year. Corporate ads celebrating the arrival of the New Year were fewer than usual as well.
Louis Vuitton's cover wrap ad and full-page ad on the back page may be a sign of a struggling media industry.
High-end brands have been focusing mainly on online ads for a while now. They may be thinking that there is no point in placing an ad in newspapers unless there is an impact as big as the one the Louis Vuitton ads made during the holiday season.
Louis Vuitton has also been running TV commercials to promote the brand's core message. In autumn, the company launched an ad campaign titled "Towards a dream" featuring photos taken by Viviane Sassen in various places such as Chile, France, Greece, Iceland, Jordan and the United States, so far. The ad revolves around a poetic story of a boy and his friends going on adventures to a Narnia-like land of imagination using trunks — an iconic Louis Vuitton product — as their vehicles.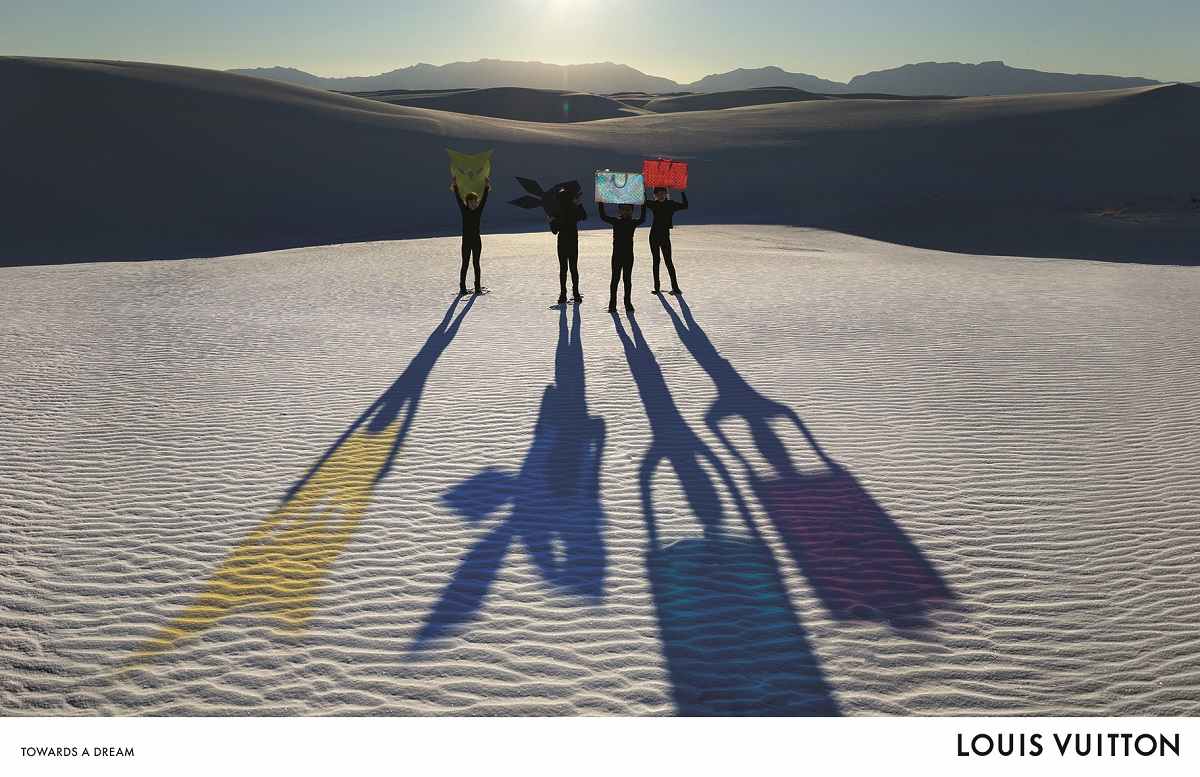 There is no commercial element to arouse people's desire to buy something. Viewers can just watch gorgeous visual images, and they have no idea who the sponsor is until hearing the Louis Vuitton name at the end.
It is common sense in the fashion industry that the more profitable and famous a brand becomes, the more worn out its value becomes. It can be said that luxury brands are always challenging such a notion. Apparently, high-end brands shun ads that directly arouse people's desire to buy their products, whereas overwhelming amazement and surprise are a must.
Taking this point into consideration, it is clear that collaborations with artists are a spot-on strategy.
Louis Vuitton has joined hands with various artists in the past. Marc Jacobs, the brand's artistic director until 2013, worked with Takashi Murakami and Yayoi Kusama, for example. The company and Kusama have teamed up again.
Kusama and polka dots are inseparable. Polka dots have a strong visual appeal, and they are also easy to incorporate into designs. The newspaper ads in early January also featured Kusama's colorful polka dots.
In addition, from Jan. 2 to 22, Louis Vuitton opened a pop-up store, Louis Vuitton x Yayoi Kusama, in Harajuku, Tokyo, which was a huge success.
Another advertising method drawing attention of late is 3D ads. They are particularly notable when placed outdoors. There is no need to wear special 3D glasses to appreciate these ads because it is possible to generate 3D images that show depth and characters that move or pop up.
A notable example is Cross Shinjuku Vision, a large 3D display in Shinjuku, Tokyo.
Another one has been installed in Omotesando in Tokyo.
Louis Vuitton has also made 3D ads about its collaboration with Kusama on Cross Shinjuku Vision, including a version featuring Kusama herself, which ran from Nov. 29 to Dec. 7. Many people came from all over to see the 3D ads, which also caught the eyes of passersby waiting for traffic lights.
---
Akira Miura
Miura is a journalist and a former editor in chief of WWD Japan.
---
Add TheJapanNews to your Google News feed.