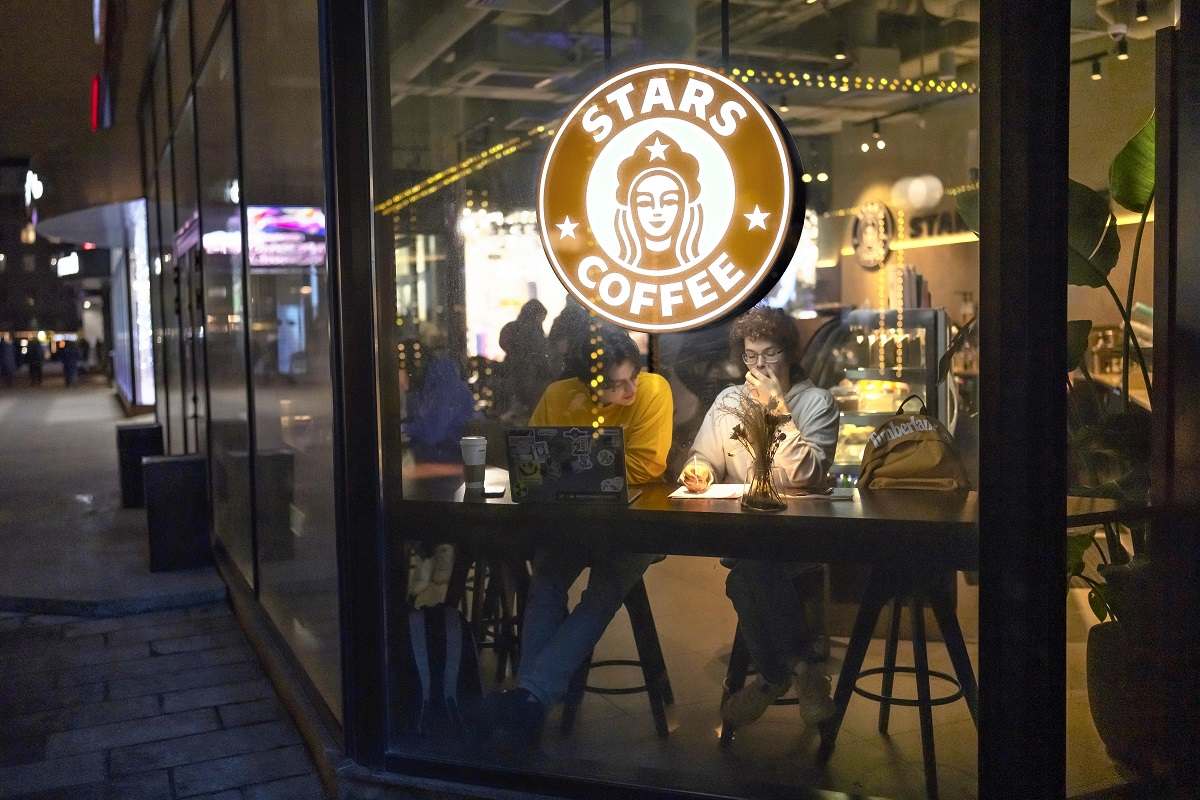 14:10 JST, February 23, 2023
LONDON — Russia's gross domestic product contracted only slightly in 2022 as soaring prices of crude oil and natural gas offset declines in consumer spending and manufacturing activity.
However, observers believe the Russian economy will face pressure in the medium to long term, as additional economic sanctions imposed last December are set to take effect.
"They [Western countries] want to make the [Russian] people suffer [with sanctions] … but their calculations did not materialize," Russian President Vladimir Putin said during his annual state of the nation address in Moscow on Tuesday.
Russia's GDP growth rate was originally scheduled to be released on Feb. 17. However, it was hastily postponed to Wednesday and then moved up to Monday.
Some market watchers believe the Russian government postponed the announcement of negative GDP growth due to the timing of Putin's speech, but decided to go ahead with it because the decline was smaller than expected.
According to Russian finance ministry data, government tax revenues and other income from the oil and gas sector in 2022 increased by 28% from the previous year to 11.59 trillion rubles (about ¥20.8 trillion).
Crude oil and natural gas prices have surged significantly since Russia launched its invasion of Ukraine. Meanwhile, energy exports to China, India and other countries that have not joined economic sanctions against Russia have increased, limiting the impact of the punitive measures.
According to the TASS news agency, crude oil exports increased by 7.6% in 2022, and liquefied natural gas exports to China and other countries increased by 7.9%.
The Russian economy is highly dependent on oil and gas. The sector accounts for about 30%-40% of government revenues.
War impact
Consumer spending and manufacturing also declined less than expected.
Outlets of companies that withdrew from Russia, such as McDonald's and Starbucks, were taken over by Russian firms and continue to operate.
Russian auto production, which fell by 45% in 2022, is also expected to rebound, following the acquisition by a state-owned firm of a plant that had ceased operations.
In January, the International Monetary Fund predicted Russia's economy would grow 0.3% year-on-year in 2023. The Russian central bank also expected the economic growth will be between minus 1% and plus 1%.
Meanwhile, the Ukrainian economy has been devastated by the Russian invasion. Ukraine's gross domestic product plummeted 30.4% in 2022 from a year earlier, according to a preliminary estimate by the Ukrainian economy ministry. The contrast between the two countries' economies is stark.
The Group of Seven nations and other countries imposed additional sanctions against Russia last December, capping the price of Russian crude oil at $60 per barrel.
In January, Russian revenues from oil and gas plunged 46% from a year earlier to 425.5 billion rubles (¥760 billion).
If the Russian invasion of Ukraine is prolonged, the cost of the war will continue to rise, which is likely to further strain Russian finances.
U.S. President Joe Biden said during his visit to Kyiv on Monday that he would announce additional sanctions against Russia this week.
The effectiveness of those measures will be a focus of attention.
Add TheJapanNews to your Google News feed.