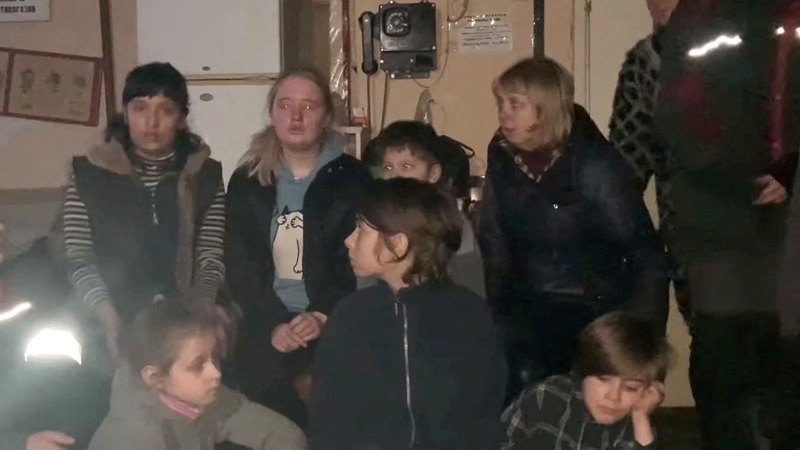 1:48 JST, April 29, 2022
WARSAW — The commander of a militia unit resisting Russian forces in the besieged Ukrainian city of Mariupol said his soldiers will fight until the end despite constant bombardments and dwindling supplies of food and water.
In an online interview with The Yomiuri Shimbun on Tuesday, Azov battalion commander Maxim Zhorin said Russian President Vladimir Putin's declaration that Russia had "control" of Mariupol was a "fantasy" because his forces still commanded the vicinity around the Azovstal steel plant, which has been under fierce Russian military attacks.
The Azov battalion, Ukrainian soldiers and other personnel holed up in the plant's underground shelters and facilities continue to resist the Russian military's advance. More than 1,000 civilians are also believed to be sheltering inside. Russia has sealed off the plant in southeastern Ukraine and blocked supplies from entering.
"Artillery fire and shells from land, air and sea rain down on us every day," Zhorin said.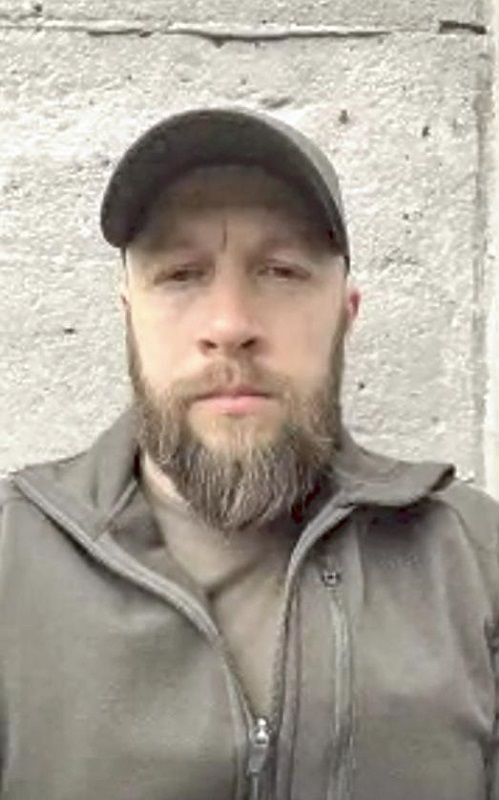 Just a day before the interview, two entrances to an underground shelter were destroyed in a Russian airstrike, trapping people under rubble, according to Zhorin. The people were all reportedly rescued as fighting raged around them.
Putin canceled an operation to storm the steelworks on April 21, after Defense Minister Sergei Shoigu told him Russian forces had "complete control" of Mariupol.
However, Russian forces have continued to attack the plant.
"The Azov battalion will never surrender," said Zhorin, 32. "We will keep fighting, until the last gun."
The situation inside the plant is grim. "People are dying every day. There is no food or drinking water," Zhorin said.
Civilians including women and children have been sheltering in bunkers since Russia launched its invasion in late February.
"Every day, Russians keep shelling and destroying areas they can't control," Zhorin said. "People haven't seen the sun or breathed fresh air for weeks because they can't go outside."
Russian forces occupy almost all of Mariupol and have blockaded the plant. Ukrainians resisting the invading forces have been unable to bring in food and other relief supplies.
Military helicopters managed to drop supplies into the steelworks several weeks ago, but Russian forces have since taken control of the airspace above Mariupol and a Ukrainian helicopter reportedly has been shot down.
Zhorin said his first priority was to protect the lives of women and children and ensure they could be evacuated to safety.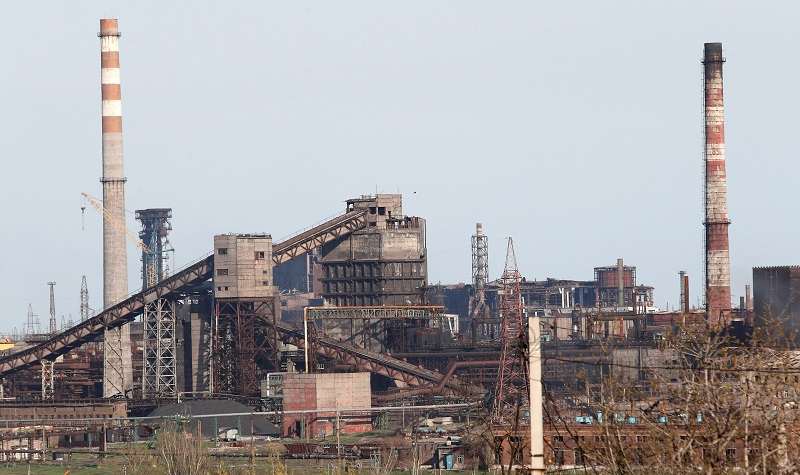 Discussions continue regarding the establishment of humanitarian corridors so civilians can safely evacuate the area, but an agreement has yet to be reached.
According to Zhorin, Russian forces have murdered many civilians in Mariupol and destroyed evidence of their actions. The Russian military has reportedly been digging up bodies of recently buried civilians and incinerating them in mobile crematoriums.
About 100,000 civilians remain inside Mariupol. Zhorin claimed the Russian military had been filtering residents into groups, leaving those deemed to be useful in the city and forcibly sending others to detention camps inside Russia.
"Civilians are in a situation where they are either under rubble, or in a concentration camp in Russia," Zhorin said.
Putin has framed the Azov battalion as a Ukrainian far-right group championing an antiforeign, nationalistic ideology, which the Russian military invasion is aiming to eliminate. However, Zhorin insisted this portrayal was not accurate.
"The Azov battalion doesn't judge people based on their race or religion. For example, we have some Jewish members. Defending Ukraine is our mission," Zhorin said."Putin is the real fascist."
Add TheJapanNews to your Google News feed.