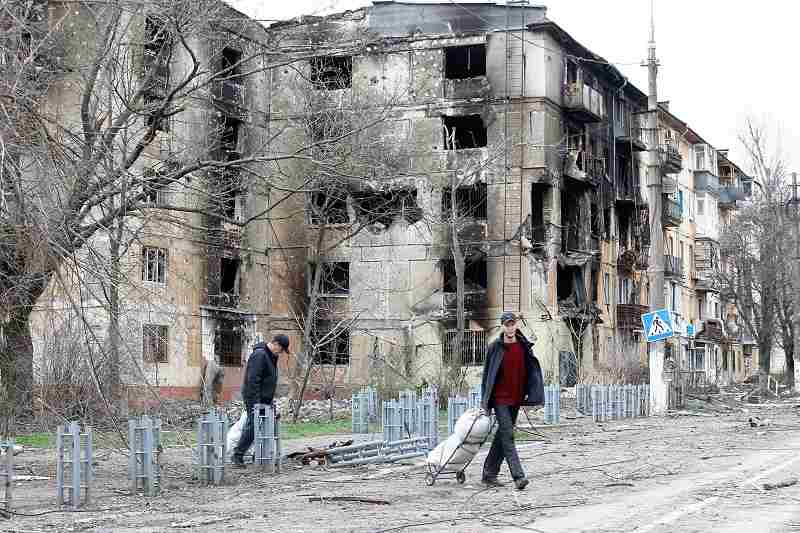 15:09 JST, April 22, 2022
Dead bodies have lain on the streets for more than a month and infrastructure has collapsed in the southeast Ukrainian city of Mariupol, said a Ukrainian man who managed to escape the badly battered city, which is now mostly held by Russian forces. He and other evacuees are praying for the safety of residents who have been left behind.
"There is nothing left of Mariupol. The city was destroyed," Maxim Milyaev, 23, told The Yomiuri Shimbun via social media in mid-April.
Russian forces launched a fierce attack on Mariupol shortly after they began their invasion on Feb. 24, dropping shells every 20 to 30 minutes day and night.
Milyaev escaped to an underground shelter, hiding with 170 people including children. There was no electricity or Internet access, and food and medicine were increasingly in short supply. When the air strikes ceased, people came out of the shelter and walked around shopping malls looking for food.
He said he saw many bodies in the dusty city, covered in rubble from collapsed buildings. One of them was lying on his back on a bench by the road, wearing blue pants.
"Hospitals, firefighters, police are no longer working," Milyaev said. "The corpses are scattered on the streets, [but] there is no one to clean them up."
On March 15, Milyaev managed to leave Mariupol by car with his family, girlfriend and a friend. On their way, the Russian military stopped them repeatedly to check the phone books on their smartphones. It took about eight hours to get to a town just 50 kilometers from Mariupol.
Milyaev is now living in an area more than 1,000 kilometers away from the town.
Civilian casualties in Mariupol continue to rise, with reports claiming that more than 20,000 lives have been lost.
Milyaev said he was worried about a friend who decided to stay in Mariupol, fearing to take the risk of going outside. He said he can't reach him by phone or online.
"I don't know what's wrong with him and how he is … He never got in touch," Milyaev said. "It's just horror what's going on here. It's just one bad dream."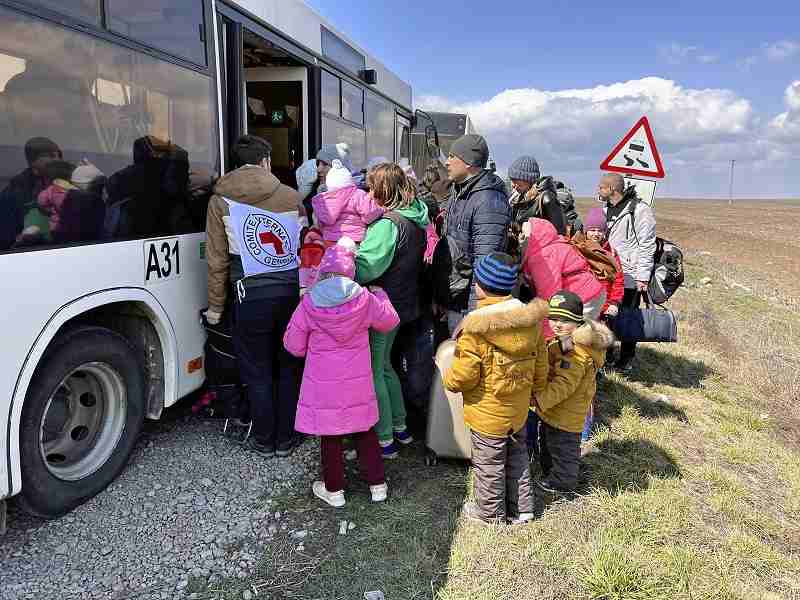 'Mariupol not forgotten'
In Mariupol, humanitarian corridors have been attacked, making it difficult to rescue civilians.
Lucile Marbeau, an International Committee of the Red Cross (ICRC) staff member who is on site to support residents, told The Yomiuri Shimbun in a telephone interview in mid-April that people who boarded ICRC buses to be evacuated looked "so tired physically, psychologically."
Marbeau and her team tried to enter Mariupol by bus in early April but had to give up after coming as close as 20 kilometers to the city. The Russian government had announced that it had set up a humanitarian corridor, but fierce battle was actually taking place in the city.
"Security conditions were not met for us to be able to go into the city. We could see that there was fighting," she said. "We will not put ourselves in danger, and furthermore, put in danger the civilians we want to rescue. If there is fighting, we cannot proceed to an evacuation."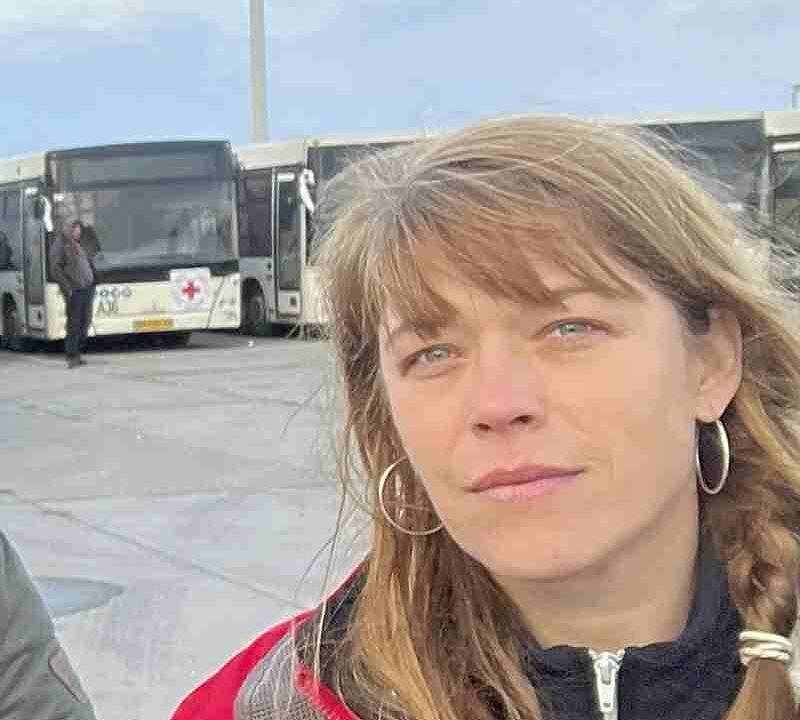 Instead, the ICRC team went around to nearby towns to pick up people who had fled Mariupol and took them to Zaporizhzhya, an Ukrainian city 200 kilometers away, which is considered safer. In addition to the buses, more than 100 cars lined up to form a convoy, carrying 1,000 people in total. Among them was a 14-year-old girl who had left her parents in Mariupol alone to head to meet her brother in Zaporizhzhya.
"One woman told us … she wanted to go out to find some supplies, but she had a hard time opening the door because there were two dead bodies in front of the door, and of course she was hugely traumatized," Marbeau said.
The situation surrounding Mariupol has got worse. On Monday, a pro-Russian armed group kept outside people from entering the city, blocking support from arriving.
"The ICRC has not forgotten Mariupol," Marbeau said. "The ICRC continues working at high levels to encourage the [Russian and Ukrainian] sides to agree on a humanitarian pause or defined corridor, and the ICRC stands ready to assist with any such corridor or pause, as well as to help move assistance in."
Add TheJapanNews to your Google News feed.