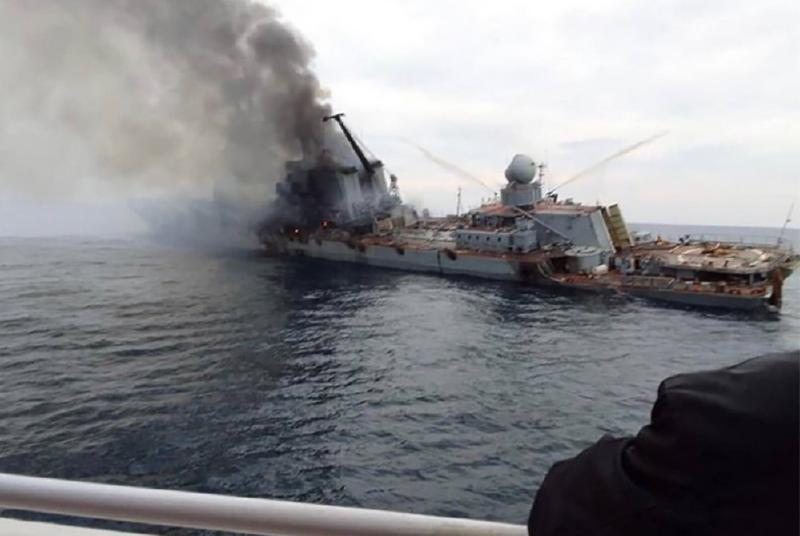 16:13 JST, April 20, 2022
Footage and photos showing smoke rising from a heavily-damaged vessel that is thought to be the Russian warship Moskva appeared online earlier this week.
A senior Ukrainian government official posted images on social media on Monday that were said to show the flagship of Russia's Black Sea Fleet before it sank in the Black Sea off the Ukrainian coast.
Photos and a three-second video clip, which are believed to have been taken from a nearby vessel, appear to show smoke billowing from a part of the warship where munitions would have been kept.
The Russian defense ministry said Moskva was "seriously damaged" by an ammunition explosion on board the ship and sank in "stormy seas."
However, the sea appears to be calm in the images posted online.
According to an expert quoted in a BBC report, there is "no doubt it's been hit by one or two missiles" because the "imploded ship's side" is visible in the images.
"If it was an internal explosion, you'd see plating sticking outwards rather than inwards … This suggests penetration and subsequent explosion," the expert said.
Add TheJapanNews to your Google News feed.