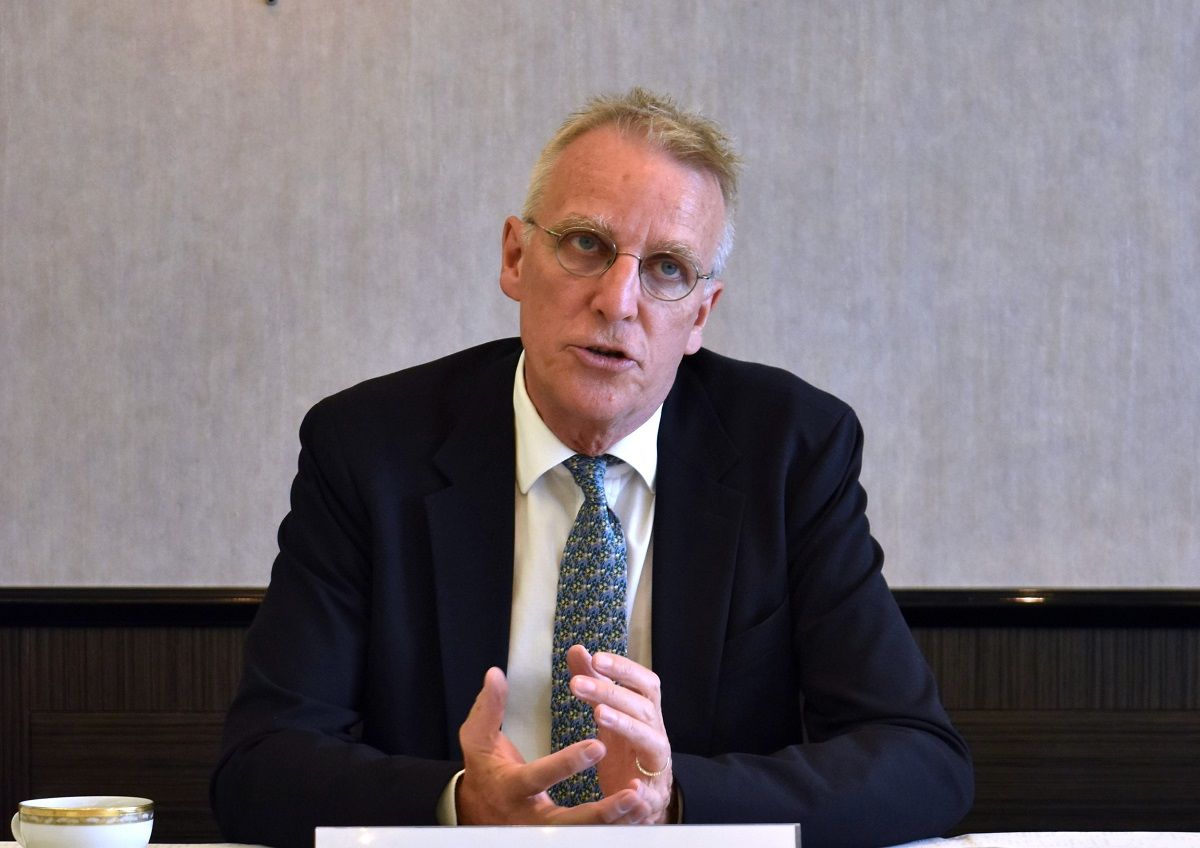 14:09 JST, September 30, 2023
German Parliamentary State Secretary Stefan Wenzel of the Economic Affairs and Climate Action Ministry expressed his expectations for promoting cooperation with Japan to increase the use of hydrogen power, at a press briefing in Tokyo.
Wenzel also stressed to the media on Tuesday that Germany will not rely on nuclear power to tackle the country's energy challenges.
Wenzel, who was in Tokyo to participate in a forum on the use of hydrogen power, said Germany faced difficulties in securing natural gas after Russia's aggression toward Ukraine in February 2022.
"We had an energy crisis in Europe," he said. "It was a big challenge for [the] economy."
He emphasized the importance of diversifying energy supplies, and hydrogen, which is effective in reducing carbon dioxide emissions, is one such option. He mentioned that hydrogen power could be a useful energy source for such industries as steel production and chemical manufacturing.
Wenzel held talks with his Japanese counterparts on hydrogen power during his visit and said, "We discussed the cooperation of Japan and Germany for economy and companies."
Even with the rising cost of thermal power generation after Russia's aggression, Wenzel said, "I don't think Germany will go back [to nuclear energy]," citing that the use of renewable energies, including wind and solar power, has increased.
About half of the electricity generated in Germany is from renewable energies. The country intends to increase that to about 80% by 2030.
As a result of the nuclear accident in Fukushima Prefecture in 2011, Germany decided to phase out the use of nuclear power. All of the nuclear power plants in the country were shut down in April.
Add TheJapanNews to your Google News feed.