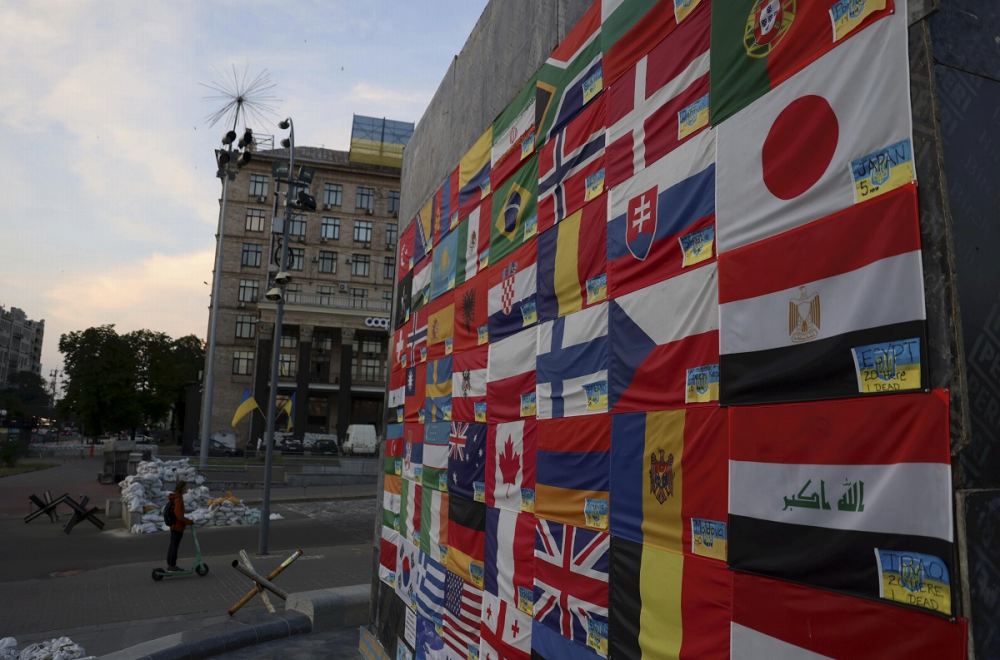 6:00 JST, May 29, 2023
Respondents in five European countries ranked Japan second after the United States as a partner to strengthen ties, according to a survey conducted by the Foreign Ministry.
The ministry has released the results of the Opinion Poll on Japan, which was conducted in Europe and the United States in fiscal 2022.
The survey in Europe was conducted online last November, with questions posed to 2,500 people ages 18 to 69 in Britain, France, Germany, Italy and Hungary.
Amid Russia's invasion of Ukraine, 51% of respondents in Europe chose Japan as a country that "Europe should strengthen its partnerships with outside the region today," second only to the United States, which was cited by 53% of those surveyed, indicating that Japan's presence in Europe has been growing. Canada, Australia and China followed the two countries.
It was the first time that a question was asked about partnerships outside the region.
In the United States, the survey was conducted from December last year to February. The online survey of the General Population covered 1,001 people age 18 or older, while the telephone survey of the Opinion Leaders covered 200 officials in government and business circles among other experts.
Asked about Japan's self-defense capability, 32% of the general population and 49% of the opinion leaders responded that "Japan should increase it," up by eight percentage points for the general population and 14 percentage points for the opinion leaders from the previous survey taken in fiscal 2021.
Japan last December revised three key documents, including the National Security Strategy, and announced a significant increase in its defense spending. The surveys indicate that these moves were favorably received by people in Japan's ally the United States.
Add TheJapanNews to your Google News feed.