EU Foreign Policy Chief: Unacceptable for China to Give Russia Military Support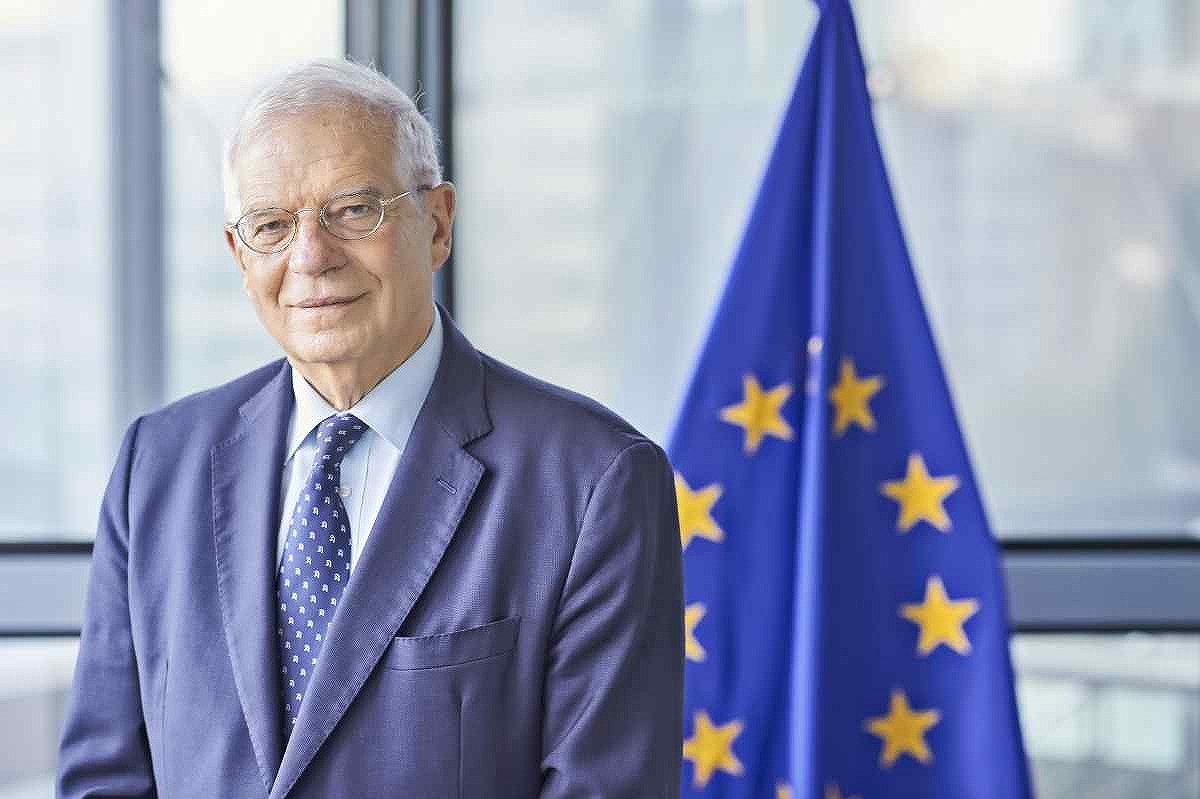 6:00 JST, April 18, 2023
Chinese military support for Russia's continued aggression in Ukraine is unacceptable in any form, European Union foreign policy chief Josep Borrell has stressed in a written interview with The Yomiuri Shimbun.
The interview was conducted in conjunction with the Group of Seven foreign ministers meeting in Karuizawa, Nagano Prefecture, which runs from Sunday through Tuesday. Borrell, the EU's high representative for foreign affairs and security policy, said dealing with China would be a major issue at the meeting.
"China has become increasingly assertive in its challenge to the West and the rules-based international order," Borrell said, while noting that "engagement on the basis of national and European interests — trade and economic, but also global challenges — must remain part of our approach."
The EU positions China as "a partner, a competitor and a systemic rival," he said. Asked which aspect — partner or rival — was given more weight, Borrell said, "The exact balance will be determined by China's behavior," and urged China to exercise restraint in actions that challenge the international order.
Western countries are strongly wary of Chinese military support for Russia's invasion of Ukraine.
Borrell said: "There is only one aggressor in this war — Russia. So my message has always been very clear: China must refrain from any form of direct or indirect military assistance that can support Russia's war on Ukraine."
EU European Commission President Ursula von der Leyen and French President Emmanuel Macron met with Chinese President Xi Jinping on April 6. The EU intends to maintain dialogue with China while remaining vigilant toward China's moves.
Borrell expressed the EU's desire to deepen its engagement in the Indo-Pacific region, saying, "The display of force and increasing tensions in regional hotspots, such as in the South and East China Sea and in the Taiwan Strait may have a direct impact on Europe's security and prosperity."
He also reiterated the EU's position on Taiwan that "the status quo should not be changed unilaterally or by force," and indicated that the EU would promote cooperation with Japan and South Korea in the economic and security fields.
Regarding the situation in Ukraine, Borrell made clear the EU's basic stance of supporting Ukraine's peace plan, which is premised on the restoration of Ukraine's territory and sovereignty.
"It is the choice we have to pay for defending our democracies and international law," Borrell said regarding the impact of sanctions against Russia on the economies of European countries. "We are ready to impose further severe measures if President Putin does not stop and reverse this senseless war."
Borrell is a native of Spain and has served as the EU's foreign policy chief since 2019, after holding such posts as president of the European Parliament.
Enrique Mora, deputy secretary general of the European External Action Service ― a ministerial body handling the EU's foreign affairs ― has been attending the G7 foreign ministers meeting in Japan on Borrell's behalf, as he has contracted the novel coronavirus.
Add TheJapanNews to your Google News feed.