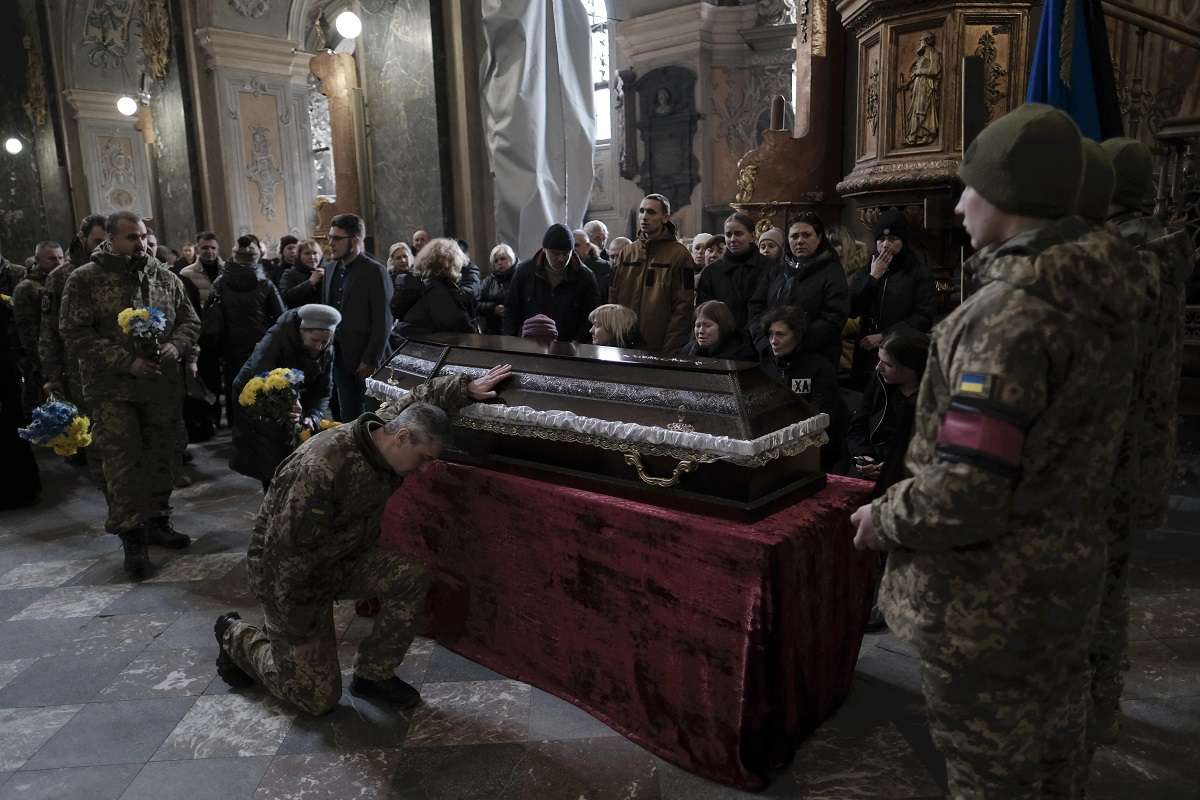 15:30 JST, February 24, 2023
LVIV, Ukraine — Funeral processions for dead soldiers are a daily occurrence in Lviv in western Ukraine.
Friday marked a year since Russia invaded its smaller neighbor. Fierce battles rage on in the east of the country, where Ukrainian fighters continue to perish amid Moscow's ongoing aggression.
After a funeral service at a Lviv church on Thursday, a coffin was carried to a cemetery and buried. Family members and soldiers tearfully offered prayers for the deceased. Grave markers for the war dead continue to increase at the cemetery. In early May last year, there were only about 25 such markers. Now, however, there are about 300.
"The number of graves is growing every day," said a 58-year-old company employee who visits the cemetery whenever a burial takes place to hang a cross on the new marker. "How many more sacrifices must be made before there is peace?"
Add TheJapanNews to your Google News feed.