Ukrainian widower takes twin toddlers west after losing wife in Russian shelling
12:00 JST, June 17, 2022
VERBKA, Ukraine — A Ukrainian man has been unable to tell his twin daughters, who turn 3 on June 18, about their mother's death in a Russian bombardment last month.
"It's just thunder," Dmitriy Mosur remembers telling the frightened twins when they were living in the city of Severodonetsk in eastern Ukraine. "It means it's going to rain soon."
What rained down on the strategic eastern city were Russian shells, causing thunderous blasts that rattled the windows of the Mosurs' apartment in central Severodonetsk.
The Russian bombardments started after the invasion of Ukraine began in late February and intensified in March. The shelling continued day and night. Sometimes, it would stop at 2 a.m. only to resume at 3 a.m.
In mid-April, Mosur, his wife, Elena, and the twins, Margarita and Myroslava, took refuge in the basement of a restaurant near a district known as the industrial area.
They slept on makeshift beds. There was no electricity, so the water pump did not work, meaning they had to collect rainwater. It was difficult to walk outside as the remnants of bombs and shattered glass were strewn about the streets. Still, they had to go out in search of food amid the sounds of shelling.
Mosur repeatedly suggested to Elena to evacuate to a faraway place, but his wife was adamant about staying. Not only did she love the city where she was born and raised, but also her mother and elder brother were still in the city.
On the evening of May 17, Elena was outdoors using firewood, about to cook dinner. Mosur was with the twins in the basement when explosions rang out and shook the walls.
Mosur ran outside and saw Elena on the ground about 15 meters from the place a shell had landed. Mosur held her in his arms. Her head was injured and she was limp.
"Elena! Look at me!" he cried.
There was no response. Her eyes were wide open staring off into space. She was 27.
Tragic reality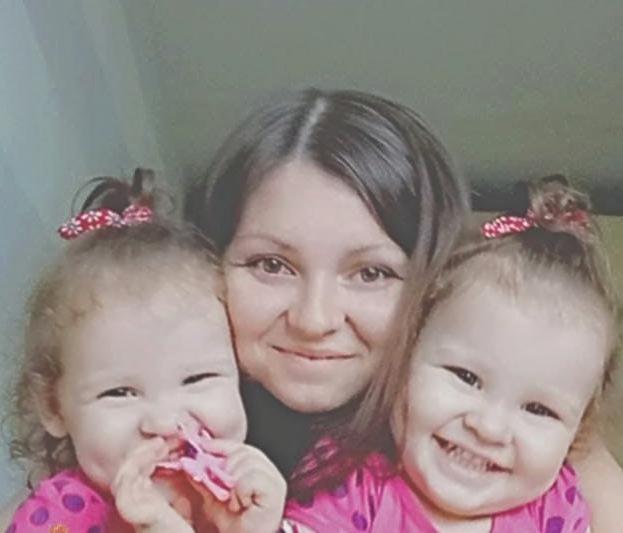 "The day my wife was killed was just a 'normal day' for Severodonetsk," Mosur, 32, said on June 10 in the western Ukraine village of Verbka, where he and the twins are staying with his mother and 18-year-old sister Liudmyla. "Tragedies are repeated every day. That's the reality."
Mosur became acquainted with Elena when he was 18. They started living together from 2015.
"She was very gentle," he said. "Even when we had fights, she would quickly come up with a way to patch things up."
Elena was pregnant with the twins in 2018. Mosur was a little nervous, wondering if they would be able to bring up children properly, but once they were born, he was overwhelmed with joy. They named the firstborn Margarita and the second Myroslava.
"I couldn't wait to get off work and go home," Mosur said. "I thought that this happiness would last forever."
What he cannot forget now is how limp his wife felt in his arms on May 17.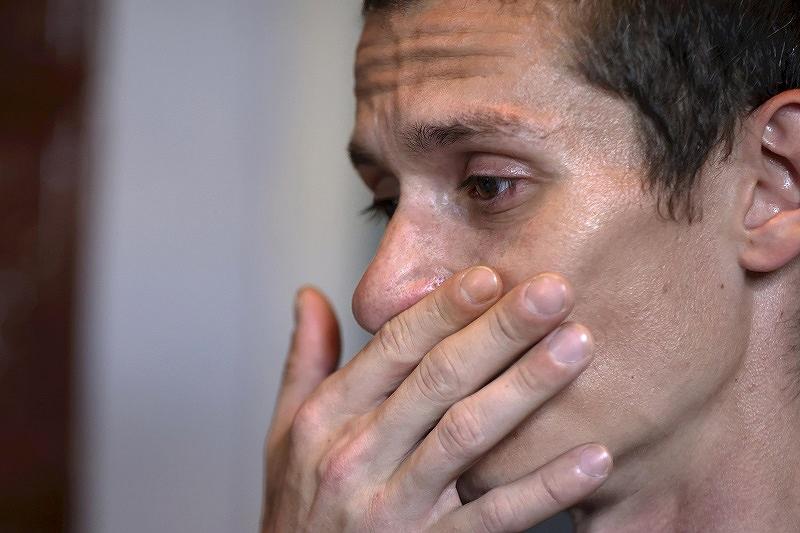 Elena was buried in a public cemetery created after the start of the Russian invasion, but Mosur could not attend the burial as he had to take care of the twins. He has not had a chance to visit the grave either.
Severodonetsk has been heavily damaged by Russian troops using large numbers of heavy weapons. Casualties continue to increase in the city in the Luhansk region as fierce fighting continues, with over 1,500 civilians said to have been killed as of late May. The whereabouts of Elena's mother and brother are unknown.
"Why does the Russian military attack civilian residences?" Mosur said. "I've witnessed it with my eyes. This is not war but genocide."
'Where's mommy?'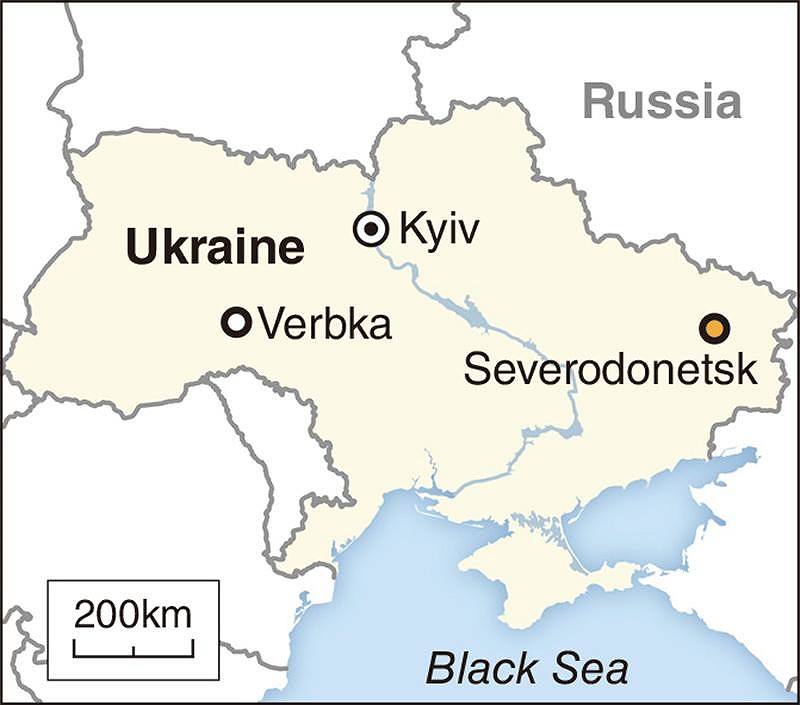 On May 21, Mosur took the twins on trains and buses to Verbka in the Khmelnytskyi region. He had no choice but to leave behind items full of memories of Elena as he had to pack clothes for the twins and himself.
"Where's mommy?" one of the twins asked him once.
"She went shopping," Mosur said.
After Elena's death, Mosur has seen some changes in the twins' behavior. They fear loud noises and darkness, and cannot fall asleep without the lights on.
Liudmyla, who helps look after the twins, said, "I try not to remind them of their mother as much as possible."
Even so, there will be a time when the twins need to be told of their mother's death.
"Right now, I still can't think," Mosur said in a thin voice, his eyes filling with tears. "Once the two grow up, I'd like to go visit her grave together."
Add TheJapanNews to your Google News feed.