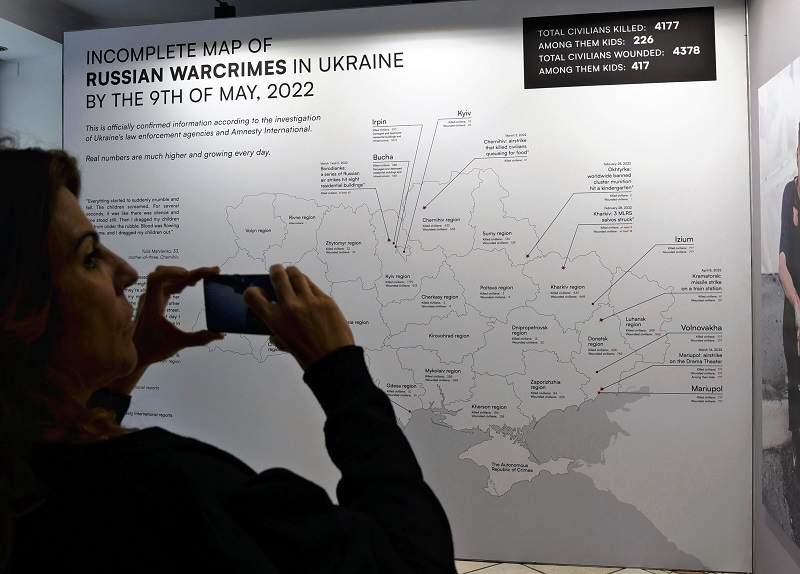 13:20 JST, May 24, 2022
DAVOS, Switzerland — An exhibition detailing Russian atrocities in Ukraine is being held on the sidelines of the annual World Economic Forum (WEF) meeting in the Swiss resort town of Davos, which started Sunday.
Featuring photos of wounded victims and destroyed buildings, as well as wall panels with information about the death toll across Ukraine, the exhibition is being held at Russia House, a venue that would have been used by Russian companies to interact with Davos participants.
However, no Russian representatives were invited to this year's WEF meeting in Davos.
The exhibition organizers have renamed the space Russia War Crimes House for the event.
Artistic Director Bjorn Geldhof, the curator of the exhibition, said he wanted the world to know that Ukraine needed help now and in the long term.