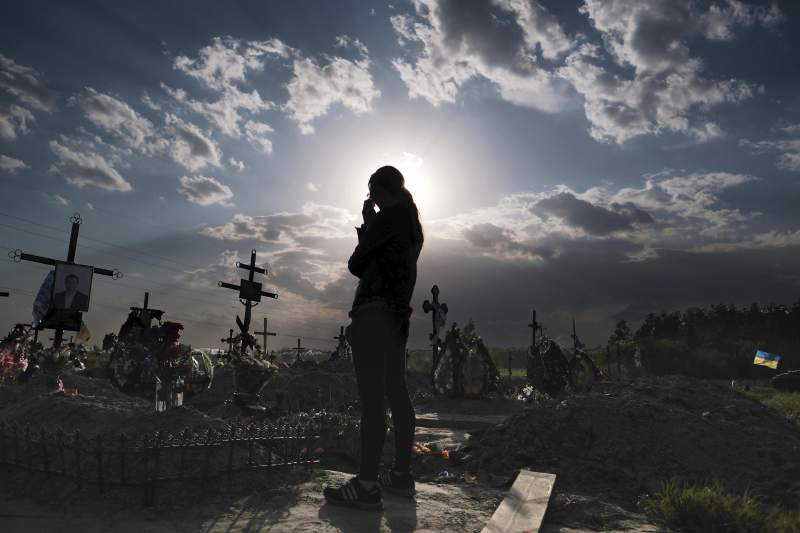 6:00 JST, May 17, 2022
BUCHA, Ukraine — "If there is a hell, this is it," said a man on Thursday as he sorted through rubble at his home in this suburb of Kyiv.
The 63-year-old retired engineer survived Russia's monthlong occupation in March by hiding in the basement of his grandson's house while the invaders ravaged Bucha. Once the Russians left, he joined the effort to collect bodies that had been left on the streets; many of them were of civilians shot in the head.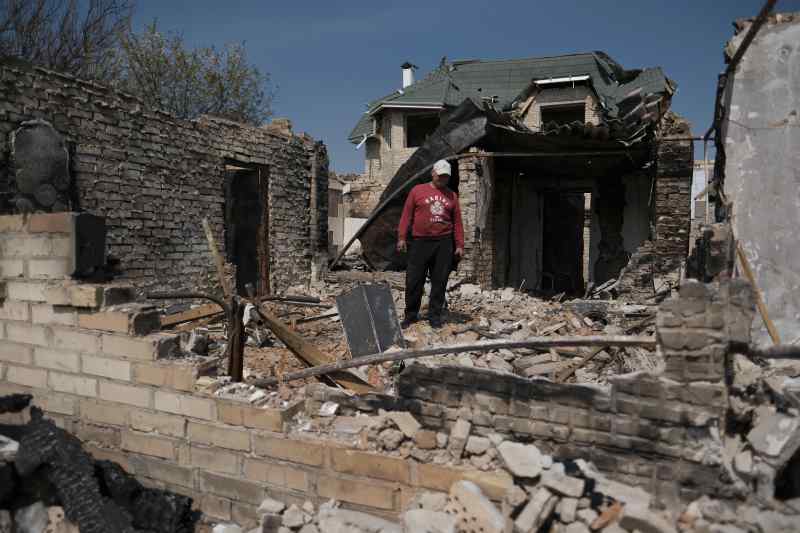 Over 400 civilians are believed to have been killed in Bucha, which had a population of approximately 37,000.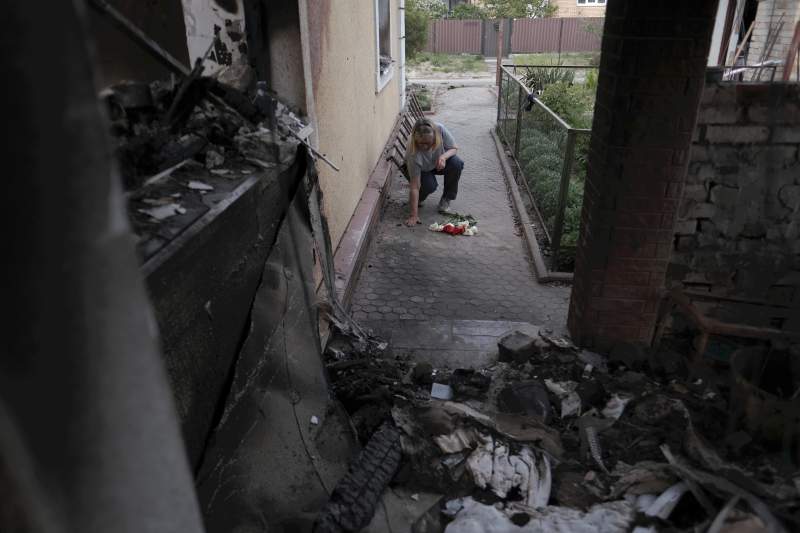 Yomiuri Shimbun correspondents visiting Bucha last week saw signs of the death and destruction.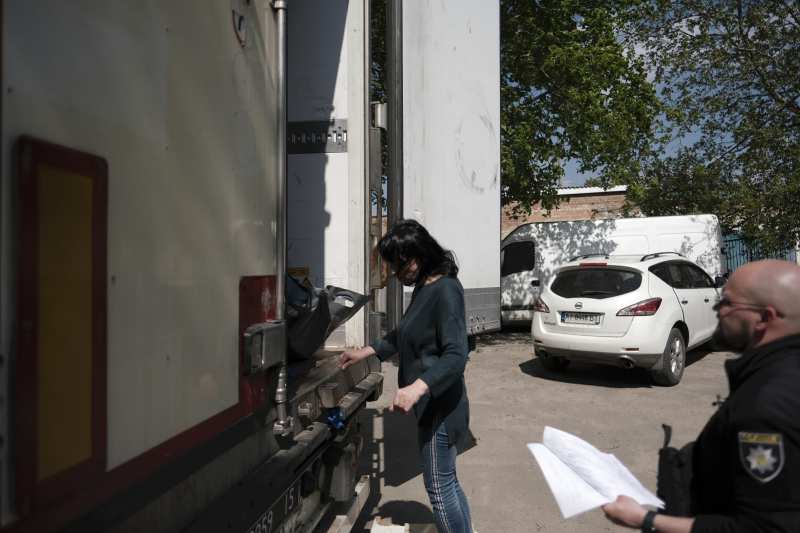 In a cemetery with many new crosses over new graves, Marina Kostushevich, 35, wept before the spot where her 45-year-old husband Ruslan Titor was buried.
Kostushevich was visiting her mother's house in the town with her 13-year-old son and 4-year-old daughter when the Russians attacked. They were unable to go home to Titor. Their last contact with him was a phone call on March 4.
His body was found in a mass grave on April 30. His face bore signs of intense assault.
"I still haven't been able to tell my two children what happened," Kostushevich said. "Why did my husband have to be killed so brutally?"