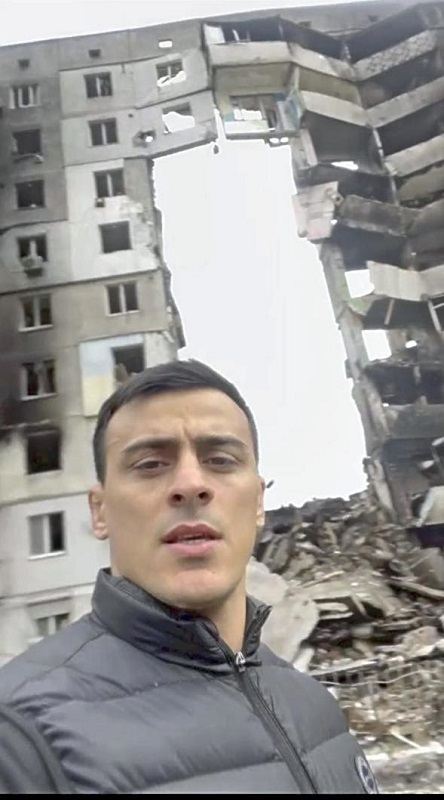 17:01 JST, April 18, 2022
Kyiv city council member Georgii Zantaraia spoke to The Yomiuri Shimbun via social media about the horrific situation in areas surrounding the Ukrainian capital, where many civilians were killed by invading Russian troops.
The 34-year-old is a former world champion judoka who represented Ukraine in three consecutive Olympics up to last summer's Tokyo Games, where he finished in a tie for ninth place.
On April 6, Zantaraia drove with his friends to Borodianka, a town about 50 kilometers northwest of Kyiv, bringing food and medical supplies.
He said the situation in the town with a population of about 13,000 was "breathtaking." Many buildings had collapsed. Debris piled up. Windows of apartment complexes were blown out with the walls charred.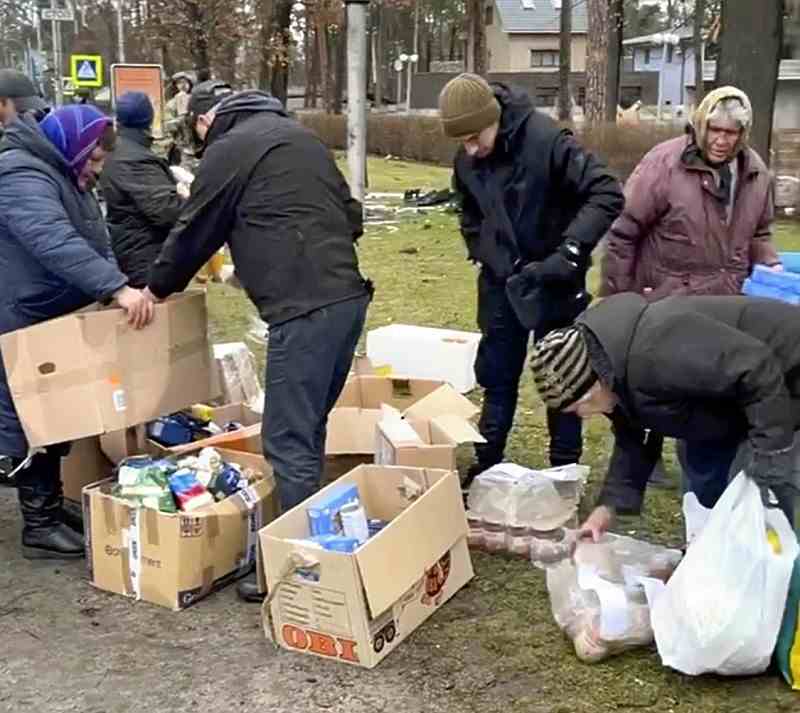 After Russia launched its invasion on Feb. 24, the Russian troops aiming to capture Kyiv occupied nearby towns including Borodianka and Bucha for about a month. Many civilians were found dead in Bucha after the withdrawal of the Russians, and many more may have been killed in Borodianka. Many are thought to have been trapped under collapsed buildings. There are reports that more than 200 people have gone missing.
Residents who survived the occupation in Borodianka were hiding in underground shelters.
"They literally cried when they talked to me," Zantaraia said when he met residents who were finally free to walk around in their town.
"When they saw bread, they were the happiest," he said. "And that's horrible."
Pointing out that the victims in the town were civilians, including women and children, Zantaraia said, "It's really very difficult … realizing what people experienced there."
Zantaraia is originally from Georgia. As a child, he and his family fled to Ukraine due to war in his homeland and started judo in his adopted home. He retired from competing in judo after the Tokyo Olympics and had been running a judo school in Kyiv while working as a city council member.
"It's hard to describe in words what war really is, although for the second time in my life I've had to deal with this horror," he wrote on his Facebook page on April 7.
In the interview with The Yomiuri Shimbun, he thanked the Japanese people for thinking about Ukraine.
"The Russians … killed not only the local army but also children. They called it … 'help for Ukraine,' but please don't believe it," he said. "We want peace!"
Add TheJapanNews to your Google News feed.