Ukrainian soldier killed at start of Russian invasion finally returns home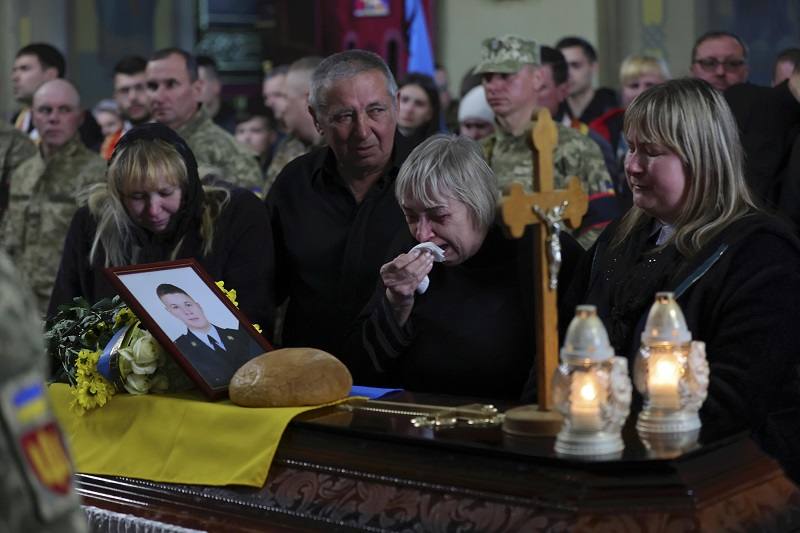 21:00 JST, April 17, 2022
LVIV, Ukraine — As Russia continues its invasion of Ukraine, casualties among Ukrainian soldiers increase.
On Friday at a church on the outskirts of Lviv near the border with Poland, a funeral was held for 22-year-old lieutenant Oleksandr Bandrovsky, who had been at the front.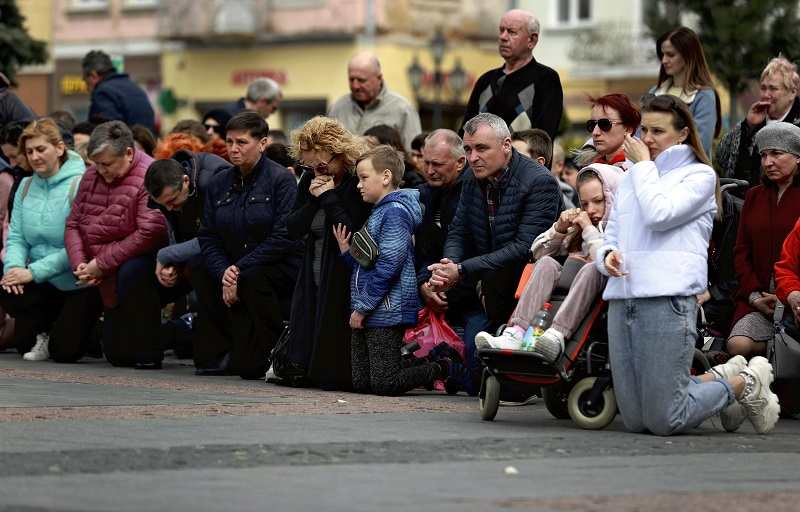 A large number of civilians joined the family at the funeral, with family members weeping as they clung to the coffin.
Bandrovsky died at a base in Chernihiv in the northern part of Ukraine on Feb. 24, when Russia's invasion of Ukraine began. The area had been under heavy attack, so his body was not recovered until April 10.
"It took a long time," said a 32-year-old military doctor who belonged to the same unit as the lieutenant. "But we were finally able to bring him back to his home."
Bandrovsky was married two years ago and the wedding ring was still on his finger. At the funeral, his 22-year-old widow Oksana stood by the coffin and wept.
Though Lviv is far from the eastern and southern parts of Ukraine where the Russian Army has focused its attacks, tensions continue to mount with air raid alarms sounding at night.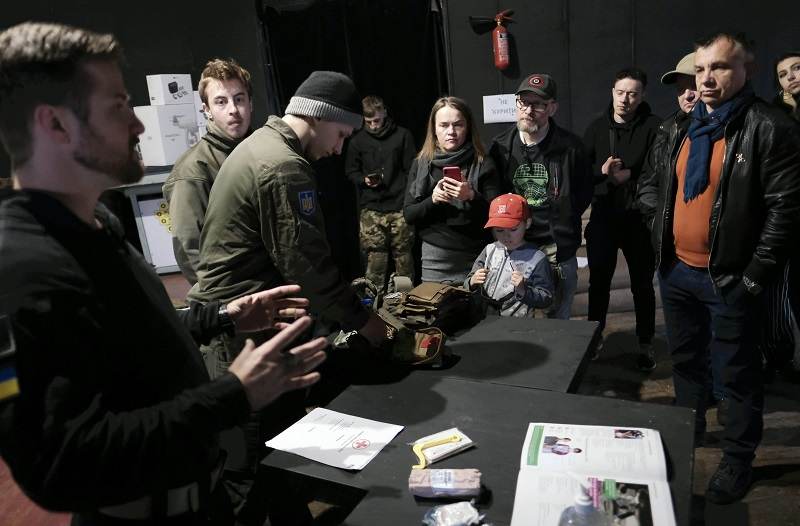 The Territorial Defense Forces, made up of ordinary citizens, led a first-aid training session on Saturday in the center of Lviv. Homemakers were among the 10 people, including doctors and dentists who normally work in private clinics, who gathered to learn how to give first aid on the battlefield.
"Anything could happen at any time in Lviv, too," said a 36-year-old gynecologist. "Medical examinations and treatment on the battlefield are completely different. If we don't learn, we will be useless."
Add TheJapanNews to your Google News feed.