16:36 JST, February 8, 2023
Four-time Paralympic gold medalist Shingo Kunieda, who retired in January at the top of the world rankings in wheelchair tennis, said he was satisfied with all he has achieved in his playing career at a press conference in Tokyo on Tuesday.
"I gave it all. I 've had a great tennis life," the 38-year-old said.
Regarding his next step, the leading figure in para-sports said: "My focus has always been on presenting wheelchair tennis as a sport and having it recognized by society. I will continue such efforts going forward."
The government recently announced that it has put Kunieda forward for the People's Honor Award.
"It would be a great honor to be recognized for all that I have achieved," Kuneida said about the news.
Kunieda has competed in five consecutive Paralympics since the 2004 Athens Games, winning three gold medals in men's singles and one in men's doubles.
He won the four major wheelchair tennis tournaments 50 times, including singles and doubles events.
Last year, Kunieda captured the Wimbledon singles title in Britain for the first time, securing an illustrious career Golden Slam after notching victories at all four major tennis tournaments and the Paralympics.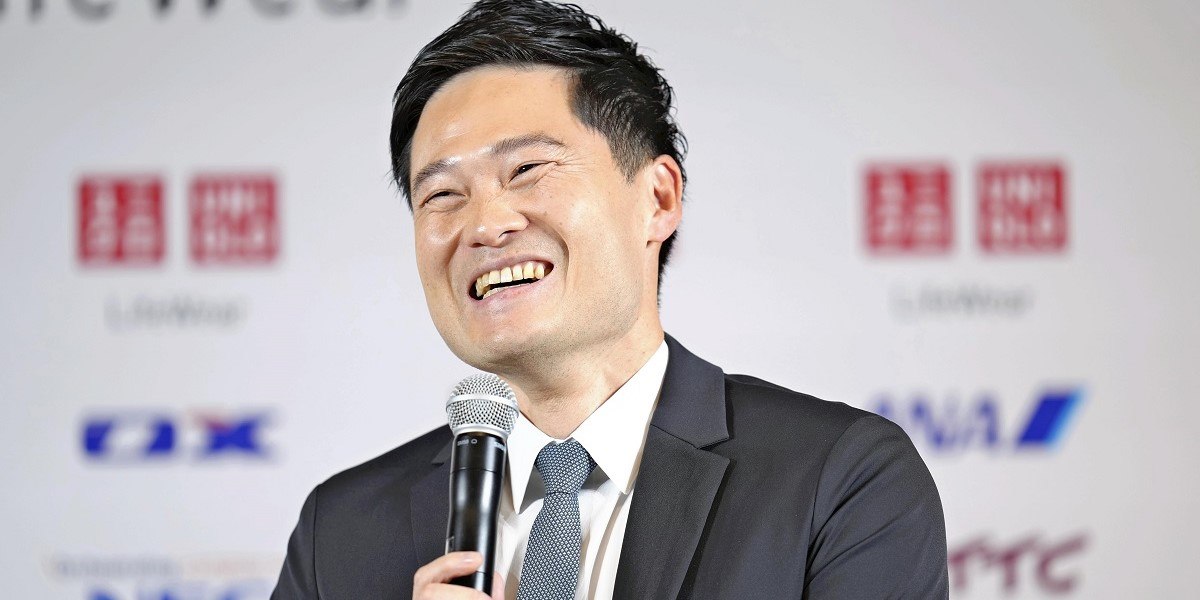 Fine-tuned steed
The engineer who was in charge of fine-tuning Kunieda's competition wheelchair for over 15 years said the para-athlete was in good spirits at Tuesday's press conference.
Daisuke Yasu, 48, from Chiba-based wheelchair maker OX Engineering Co., said working with Kunieda to create a new wheelchair for the Tokyo Paralympics was the most unforgettable memory.
After missing out on a medal in the men's singles at the 2016 Rio de Janeiro Games, Kunieda suggested that he change his wheelchair to a resin seat after suffering an arm injury.
A plastic seat is more stable and fits firmly against the backs of players, helping to reduce unnecassary movements.
Yasu hesitated at first, aware that a drastic change might have put the para-athlete off his stride. But the engineer was impressed by Kunieda's willingness to take on the challenge and decided to go for it.
Yasu took prototypes to Kunieda, who he said was the first to give feedback about the wheelchair and parts that could be improved.
"He would put his needs into words in blunt terms and tell us without hesitation," Yasu said. "That is one of the reasons why he became a top athlete."
The new wheelchair took two years and four monhs to complete. After a lot of muscle training and trial runs in his new steed, Kunieda successfully won the gold medal at the Tokyo Games.
After the press conference on Tuesday, Kunieda said to Yasu, "I'm going to start playing wheelchair basketball, so please make me another one."
The engineer said he was pleased to hear the request. "I'll be able to help him take on new challenges again," he said.
Add TheJapanNews to your Google News feed.