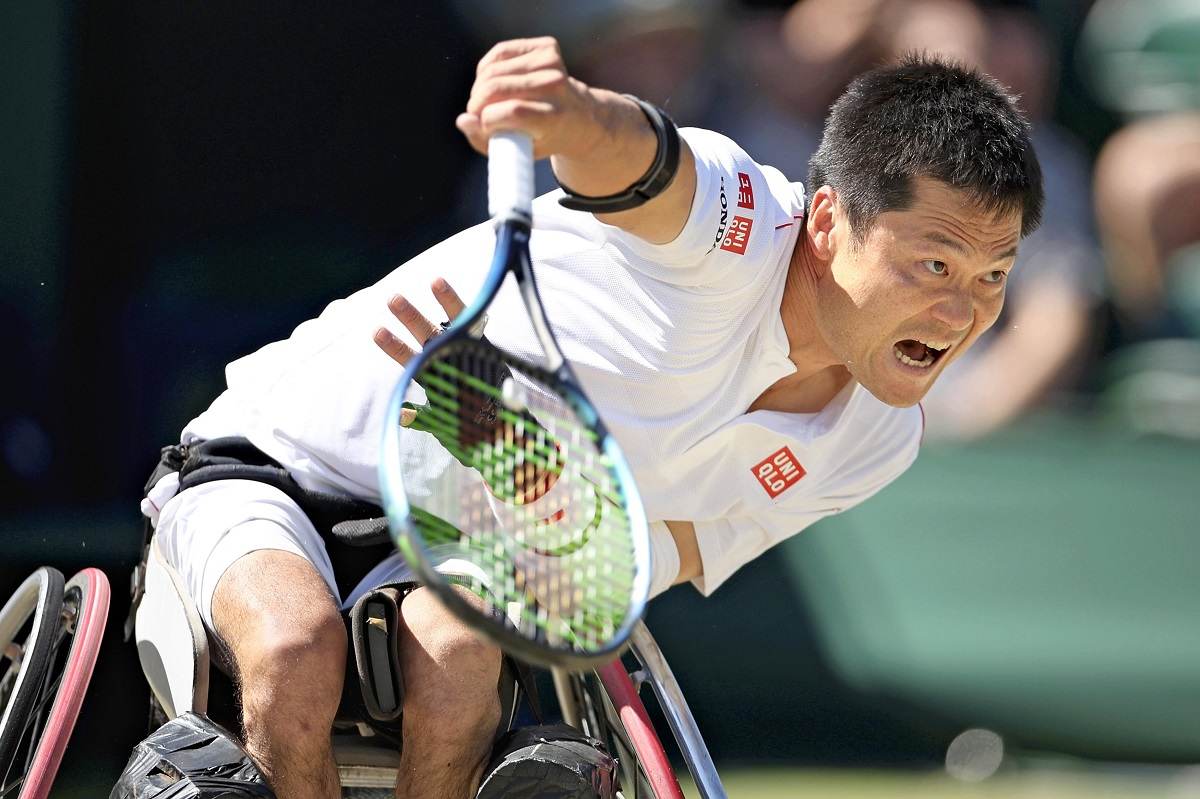 14:56 JST, February 4, 2023
The government plans to bestow the People's Honor Award on Shingo Kunieda, who won four Paralympic gold medals in men's wheelchair tennis. He would be the first para-athlete to receive the award since its establishment in 1977.
The award would be in recognition of Kunieda, 38, achieving the lifetime Golden Slam by winning titles at all four major tennis tournaments and the Paralympic gold, as well as his long career as Japan's leading figure in para-sports.
On Friday, Prime Minister Fumio Kishida instructed the relevant ministries and agencies to consider giving Kunieda the award. The government will formalize the decision after hearing the opinions of experts.
"Kunieda has done something unprecedented and achieved great accomplishments in the sports world. I hope his achievements will be honored through the People's Honor Award," Kishida told reporters at the Prime Minister's Office after being briefed about the wheelchair tennis star by Sports Agency Commissioner Koji Murofushi.
On Jan. 22, the world's top-ranked player announced on social media his retirement from competition.
A native of Chiba Prefecture, Kunieda began playing tennis at age 11 after a spinal tumor confined him to a wheelchair when he was 9. He participated in five consecutive Paralympic Games from Athens 2004 to Tokyo 2021. He won consecutive gold medals in men's singles at the 2008 Beijing Games and 2012 London Games.
Kunieda also won a gold medal at the Tokyo Paralympics, where he served as the captain of the Japanese delegation. Including one in men's doubles at the Athens Games, he has won four Paralympic gold medals in total. Last year, Kunieda also captured the Wimbledon singles title in Britain.
So far, 26 individuals and one team have received the People's Honor Award, which recognizes those who "are beloved by the people and have made spectacular achievements in bringing bright hopes to society."
The award was last given in 2018 to figure skater Yuzuru Hanyu, who won consecutive Winter Olympic gold medals. Other past recipients include singer Hibari Misora and "Sazae-san" mangaka Machiko Hasegawa.
Add TheJapanNews to your Google News feed.