The Sumo Scene / New Ozeki Hoshoryu Destined to Follow in Huge Footsteps of Accomplished Uncle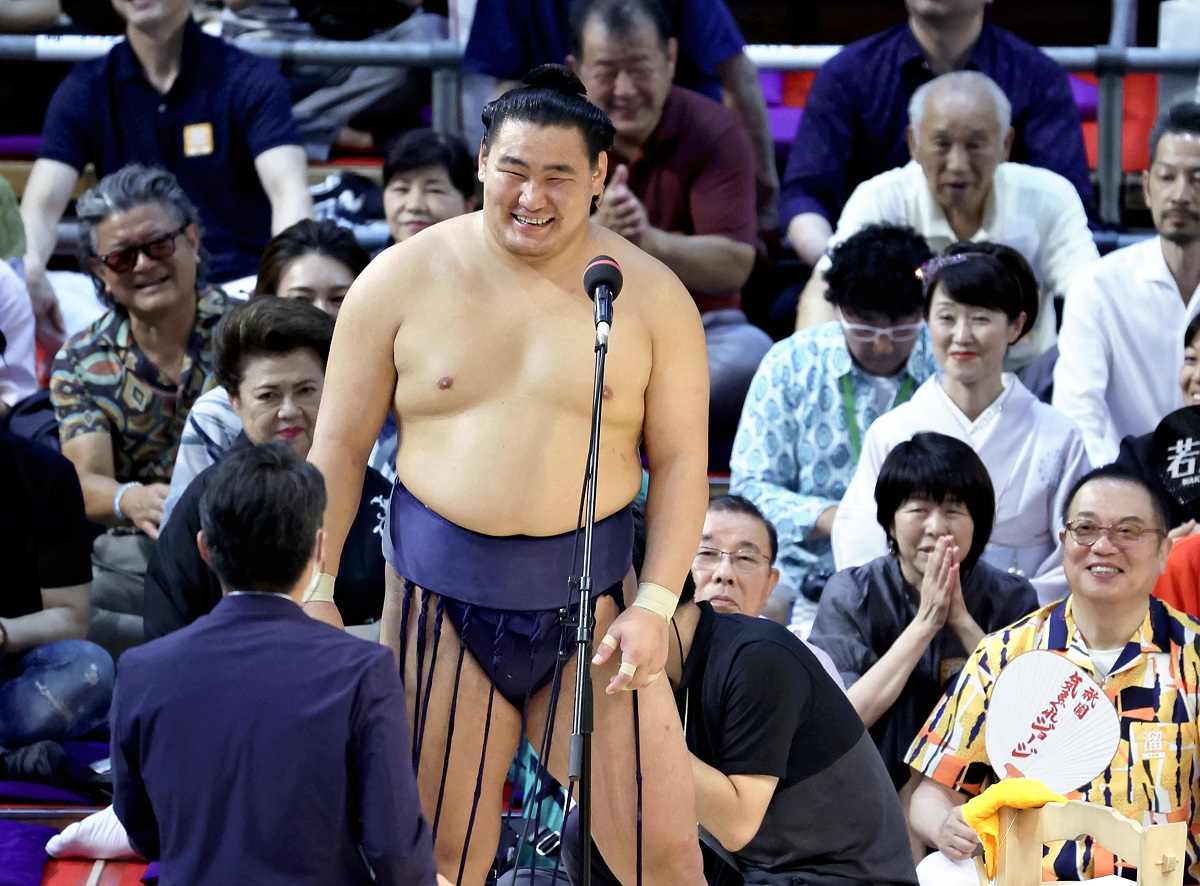 17:17 JST, August 23, 2023
When Mongolian sumo wrestler Hoshoryu was informed of his promotion to the rank of ozeki on July 26 after winning his first tourney at the Nagoya Grand Sumo Tournament, the 24-year-old's smiling face reminded me of a summer day 21 years ago.
On July 24, 2002, Hoshoryu's uncle, who wrestled under the name Asashoryu and would go on to become a yokozuna, was informed of his promotion to ozeki in a ceremony at the Takasago stable lodgings in Kanie, Aichi Prefecture.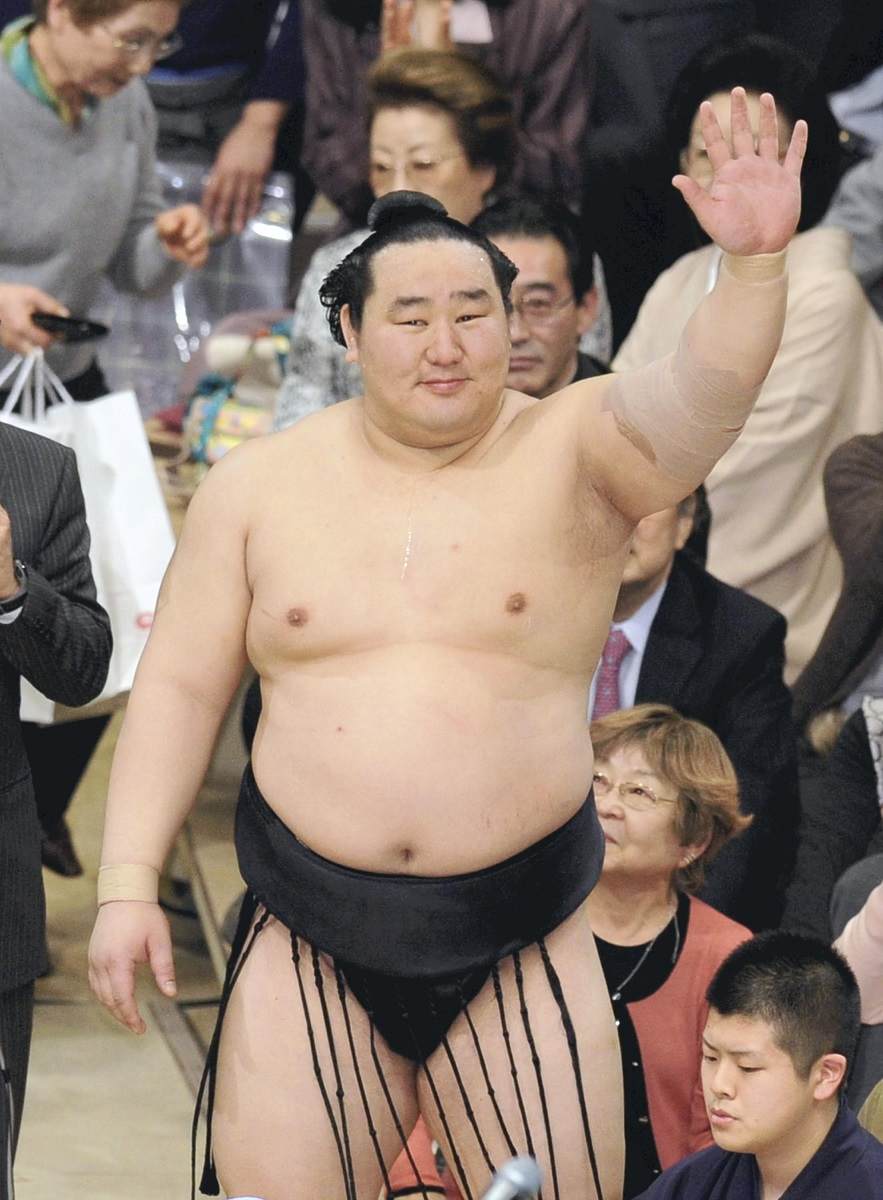 "I'll do my best to live up to the status of ozeki," a then 21-year-old Asashoryu said at the ceremony, with beads of sweat on his brow.
In an article published around that time, I wrote, "I want him to shake things up to his heart's content." The Mongolian, whose agile techniques and outstanding physical ability helped him rise through the ranks, did not betray my expectations.
After only three tournaments as an ozeki, he was promoted to the sport's highest rank, becoming the 68th yokozuna in sumo history.
In his prime, Asashoryu weighed around 150 kilograms, which was comparatively low in an era that featured many heavier wrestlers. A generation-defining talent with overwhelming strength, the Mongolian dominated sumo for years, winning 25 top-division tournament championships.
But Asashoryu's career came to a sudden end following the 2010 New Year Grand Sumo Tournament, after a drunken brawl in Tokyo led to his early retirement. The talented wrestler, who made headlines inside and outside the ring, left the sumo world like the wind.
Hoshoryu, who has the same facial expressions as his uncle, also appears to have developed his competitive spirit. The former yokozuna Asashoryu sent his nephew words of encouragement on social media when he was promoted, saying, "The key stage begins from now."
Hopefully, Hoshoryu won't be imitating his uncle's bad-boy behavior, but if he has inherited Asashoryu's tremendous enthusiasm for sumo, he will certainly be destined for the top.
— Kamimura is a sumo expert.
Add TheJapanNews to your Google News feed.