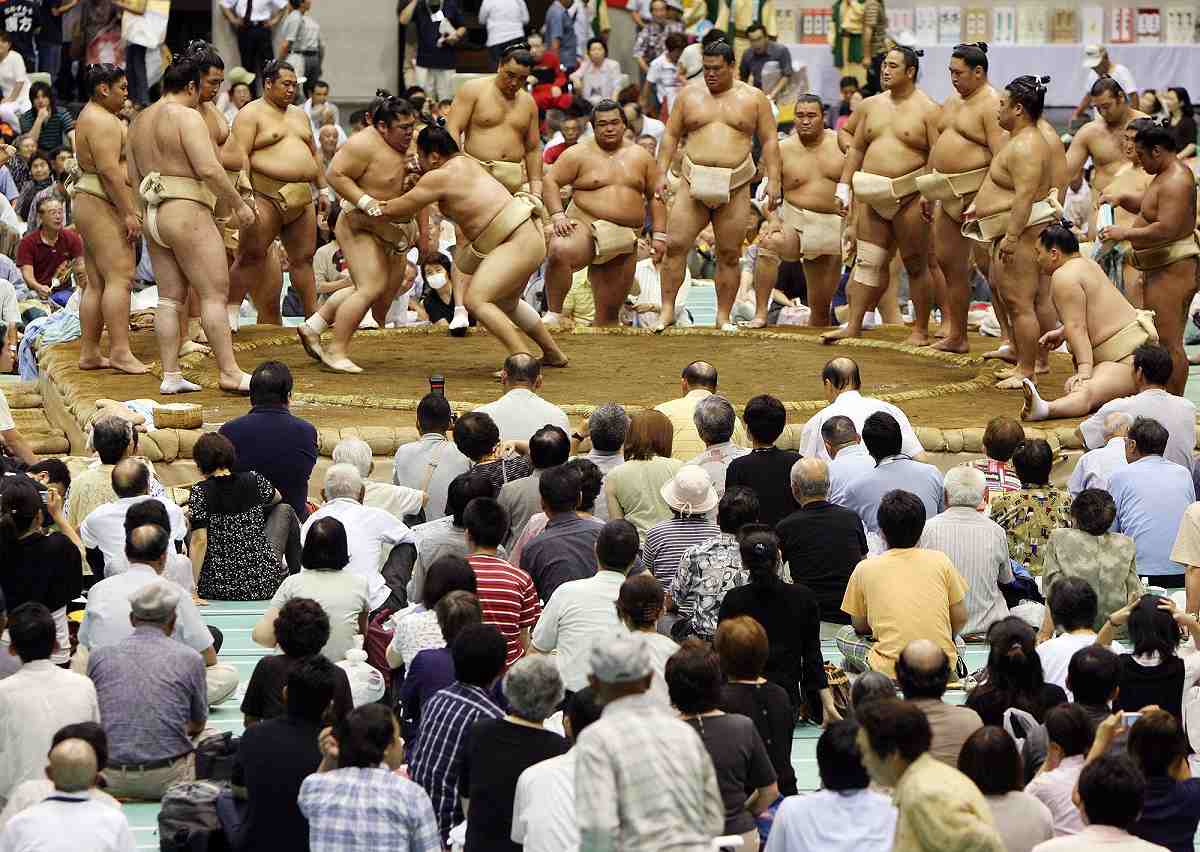 11:36 JST, July 26, 2023
With the conclusion of the Nagoya Grand Sumo Tournament, the sumo world will soon enter the season of its long regional tour.
Canceled during the coronavirus pandemic, the summer regional tour returned last year for the first time in three years, but was limited to a few stops in the Kanto region to mitigate the risks involved with travel.
This year, the road show has expanded to 18 locations, including in Hokkaido and the Tohoku region, bringing it back to pre-pandemic levels.
There are four regional tours per year, one in each season and held in even-numbered months when there is no grand tournament. The summer tour, however, stands out as the most grandiose of them all in terms of length and distance traveled, and coupled with the refreshing climate of the "Great Northlands," it provides the atmosphere most associated with a regional tour.
Nowadays, the entourage travels mainly by luxury bus or Shinkansen train. But up to the 1970s, the group would make its way to the various locations by riding in railway cars with tatami mats that were connected to a special train.
In rural areas with a limited number of hotels or inns, it became custom for the wrestlers to split up and stay in the homes of local residents, sort of the Airbnb of its day. There are stories of back-country bigwigs pulling out all of the stops and throwing lavish banquets for the wrestlers.
One aspect of the tour that has not changed over the years involves a common saying: The wrestlers "are transformed by the summer regional tour." Naturally, they don't turn into vampires or anything. It's more of a metamorphosis of sorts as the intense training during the long tour builds up a raw, battle-hardened power in the sun-bronzed warriors.
After the end of the tour, young wrestlers show their remarkable growth at the Autumn Grand Tournament in September, and sumo elders and enthusiasts can often be heard noting the dramatic improvement — "That one, he's transformed."
The upper echelons of sumo are now undergoing a generational change. It's worth looking beyond the yokozuna and ozeki and taking notice of the young wrestlers working diligently in the morning training session. Somewhere in the pack might be one who you feel has the potential to become a future star, and who you can support as he makes his way up the ranks.
Who will make the biggest "transformation" at this year's summer regional tour? For fans who make their way to these events, I hope they'll cast a watchful eye on the training.
— Kamimura is a sumo expert.
Add TheJapanNews to your Google News feed.