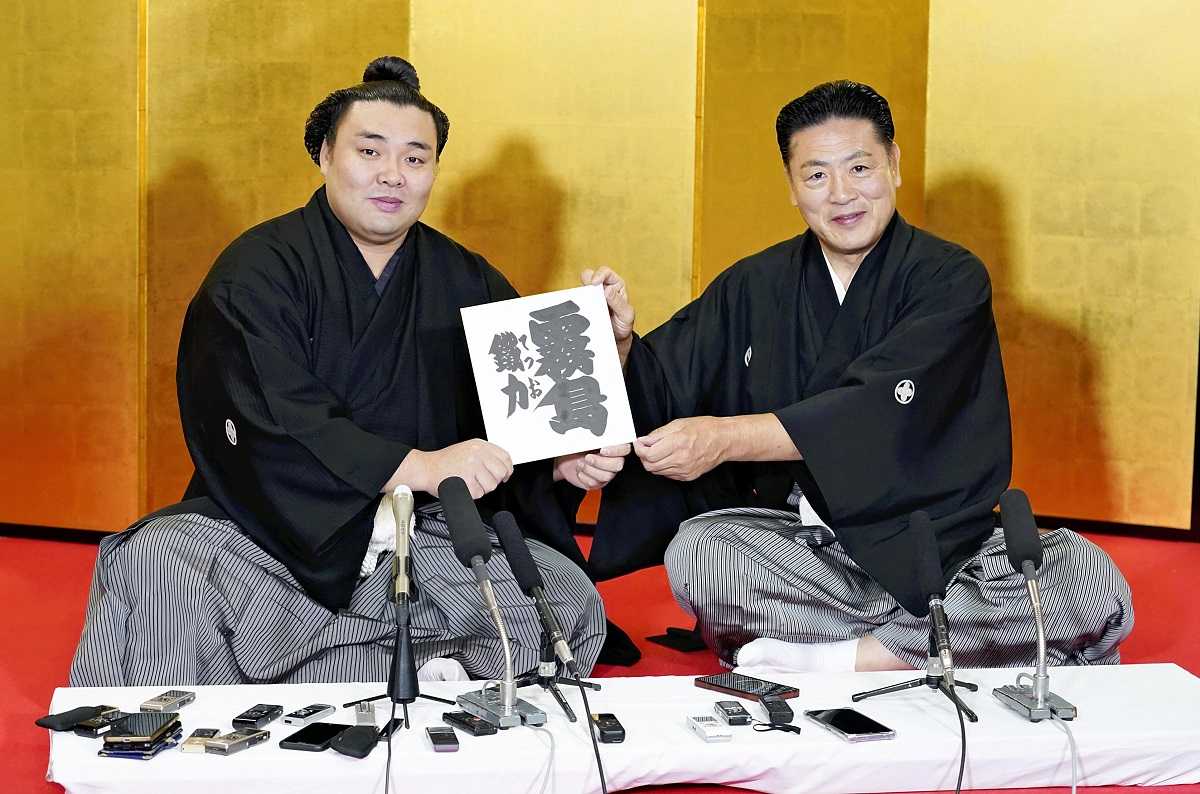 17:14 JST, May 31, 2023
The Japan Sumo Association on Wednesday unanimously agreed to promote sumo wrestler Kiribayama from sekiwake to the second-highest rank of ozeki.
Kiribayama, 27, comes from Mongolia and now belongs to the Michinoku stable. His birth name is Byambachuluun Lkhagvasuren.
The promotion was discussed at a meeting to decide sumo wrestler rankings for the Nagoya Grand Sumo Tournament from July 9 and was approved by a coinciding board meeting.
With the promotion, Kiribayama has assumed the wrestler name Kirishima from his stablemaster Michinoku, or former ozeki Kirishima.
"I will work even harder than I have so far so that I won't disgrace the title of ozeki," the new ozeki said when the association's envoy came to the Michinoku stable in Tokyo to deliver news of the promotion.
The Mongolian wrestler made his sumo debut at the Summer Grand Sumo Tournament in 2015. He is renowned as a technician who relies mainly on a left-hand belt hold.
He was champion for the first time at the Spring Grand Sumo Tournament in March.
He will be the sixth ozeki hailing from Mongol and the first new ozeki since Mitakeumi, who became an ozeki at the New Year Grand Sumo Tournament in January last year only to fall to a hiramaku rank-and-file position.
The July tournament will have one yokozuna and two ozeki, Kirishima and Takakeisho.
Meanwhile, the Nagoya tournament will also see the first sumo wrestler from Ukraine to be ranked sekitori, or a wrestler in the top two divisions of the sport. The wrestler, 26, goes by the name Shishi and belongs to the Ikazuchi stable. He will make his debut in the juryo division in July.
Add TheJapanNews to your Google News feed.