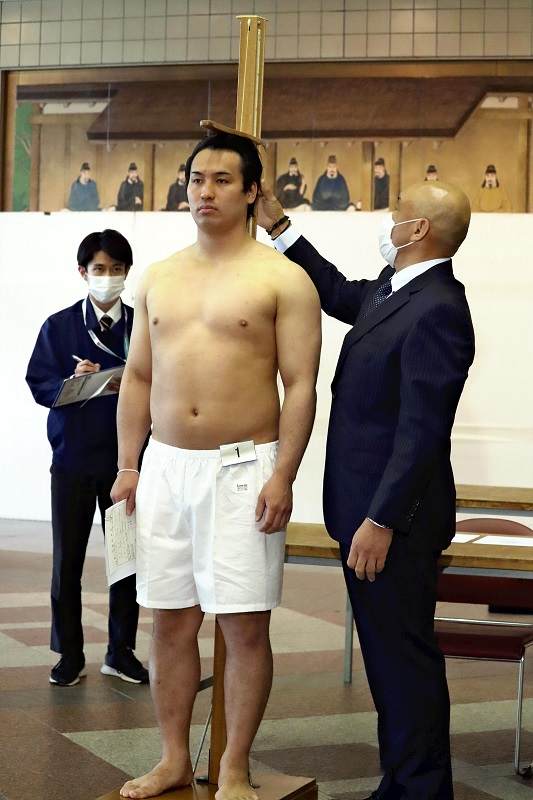 15:25 JST, May 8, 2022
The Japan Sumo Association announced Sunday that eight candidates have passed the new apprentice inspection, including Hotaka Suyama, the first to enter professional sumo from the University of Tokyo.
A member of the Kise stable, Suyama was in his university's sumo club and now hopes to show his skills in grand sumo.
At 1.80 meters tall and 104 kilograms, Suyama easily met the minimum physical standards of 1.67 meters and 67 kilograms.
At age 24, however, he needed a special exemption as new apprentices must apply when under age 23. He was granted the exemption for under 25s who have experience in sports.