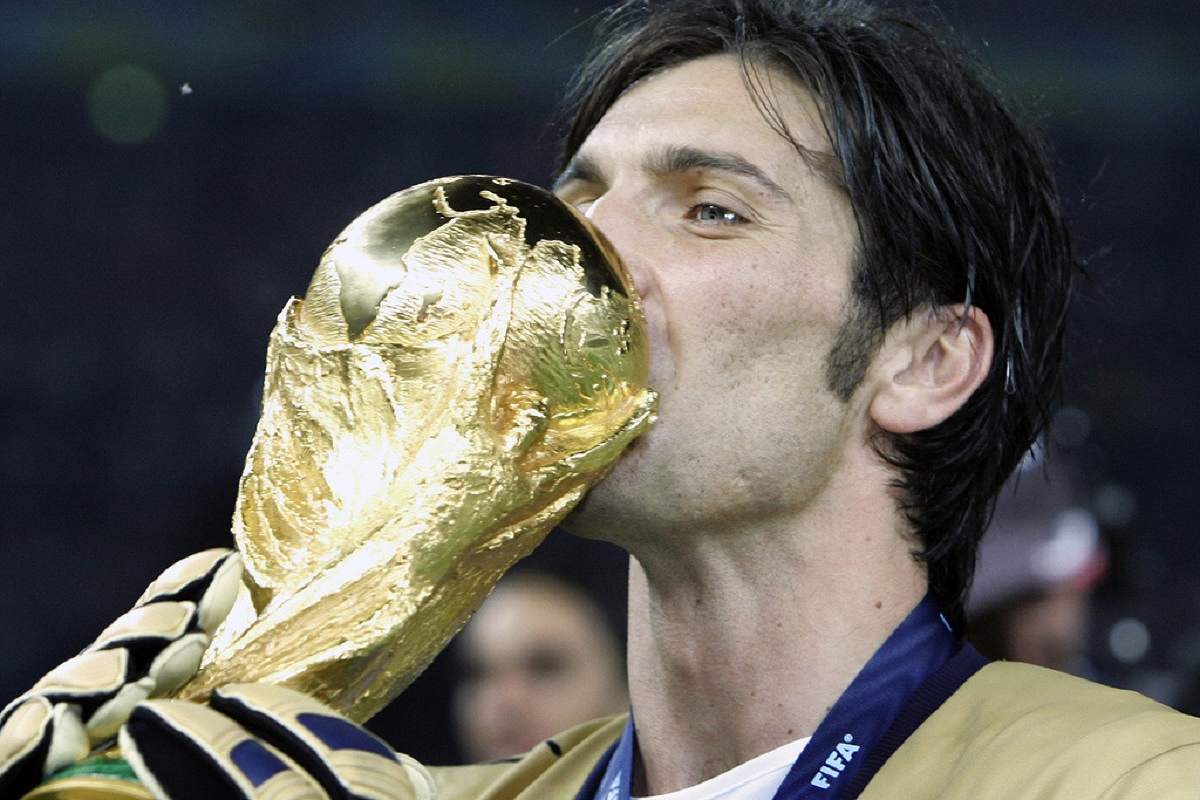 12:21 JST, August 3, 2023
PARMA, Italy (AP) — At age 45 and after a career that included a World Cup title with Italy, a long list of trophies with Juventus and many years when he was considered among the best goalkeepers in soccer, Gianluigi Buffon announced his retirement on Wednesday.
Buffon had one season remaining on his contract with Parma in Serie B and therefore leaves the sport with the same team that he began his professional career with nearly three decades ago.
That's all folks! You gave me everything. I gave you everything. We did it together, Buffon wrote on Instagram next to a video of his career highlights.
The pinnacle of Buffon's career came during the 2006 World Cup, when he conceded only two goals during the seven matches of the Azzurri's run to the trophy. Neither of those two goals were scored by opponents during open play. One was an own-goal by teammate Cristian Zaccardo and the other was a penalty kick by Zinedine Zidane during the final.
In all, Buffon made a record 176 appearances for Italy — 40 more than his former teammate Fabio Cannavaro, who is second on the all-time list.
I experienced Buffon for 25 years, first with Juve and then on the national team — his greatness as a player and as a man, former coach Marcello Lippi said, adding that he thinks Buffon should take a job with the national team.
At Juventus, Buffon was the backbone behind 10 Serie A titles and stayed with the club even after the 2006 "Calciopoli" scandal that saw the team relegated to Serie B. He helped the Bianconeri win the second division a year after the World Cup title.
A legend hangs up his gloves today, Juventus tweeted, "Your saves, your smiles, and your character will be forever remembered. Thank you, and congrats on an incredible career."
Buffon and Juventus also had two Serie A titles taken away due to the "Calciopoli" match-fixing scandal.
The only big title missing from Buffon's career was the Champions League, having lost three finals with Juventus — to AC Milan in 2003, to Barcelona in 2015 and to Real Madrid in 2017.
Buffon left Juventus for Paris Saint-Germain in 2018 only to return to the Turin club a year later as a backup to Wojciech Szczesny.
A huge honor for me to have had the chance to meet you and cross paths with your legendary career, tweeted PSG striker Kylian Mbappé. "A golden man with valuable advice that I will keep with me all my life."
Buffon made a sentimental return to Parma in 2021.
Over the course of his illustrious career, which has no equals, Gigi showed an unrivaled ability, determination and passion on and off the field, Parma president Kyle Krause said. "Parma will always be your home."
Add TheJapanNews to your Google News feed.