Expanded Women's World Cup Leads to Earlier Drama for Highly-Ranked Team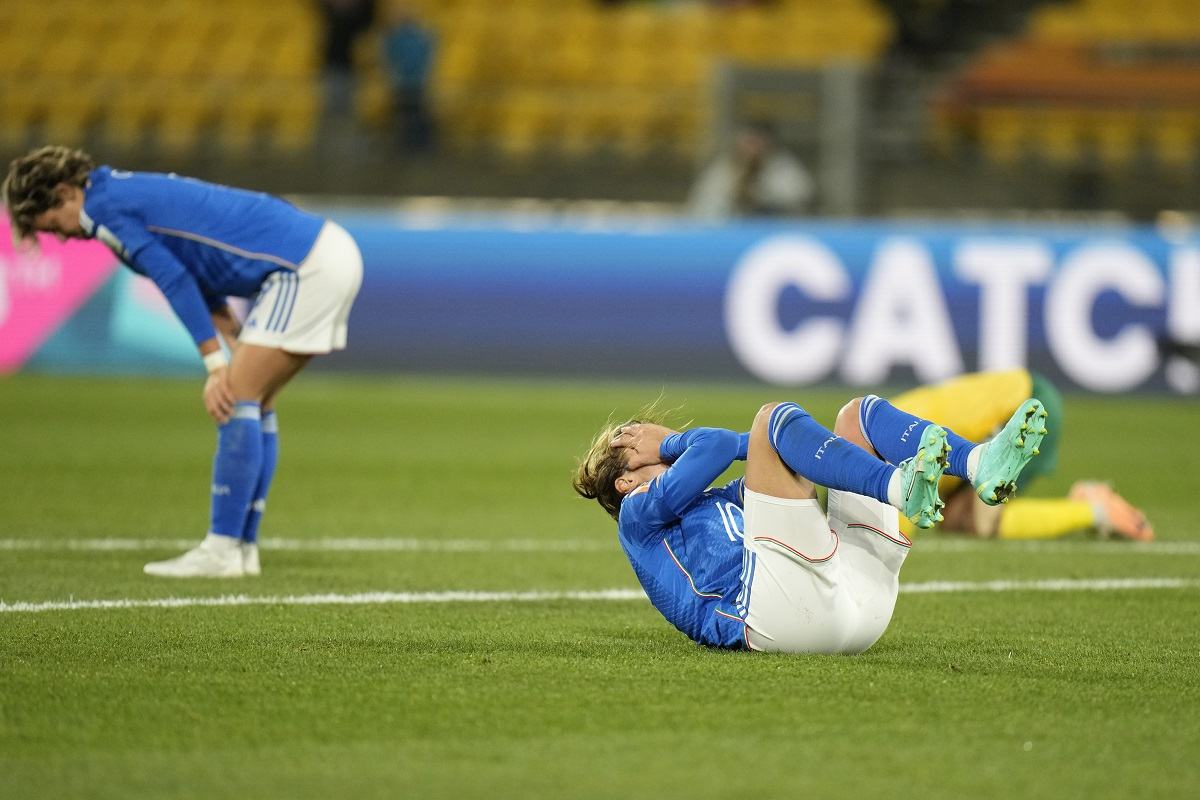 16:55 JST, August 3, 2023
MELBOURNE, Australia (AP) — Frequent Women's World Cup title contenders like the United States, Germany and Brazil are used to win-or-go-home scenarios — but rarely this early in the tournament.
The high-stakes must-win-or-draw matches for top teams began in group play this year, in part thanks to the ripple effects of a format change. With the Women's World Cup now at 32 teams, no longer can any third-place finishers in the group stage advance to the round of 16.
"In general, we can say that at this tournament, what we expected happened," Germany coach Martina Voss-Tecklenburg said ahead of her team's group-stage finale Thursday night against South Korea in Brisbane. "We had some close wins, faced some difficulties. We had games where we had to give everything."
After losing 2-1 to Colombia on Sunday, two-time World Cup champion Germany needed a win over South Korea to clinch a spot in the knockout rounds. A draw combined with a Colombia win or draw against Morocco in a match being played simultaneously could also send the Germans through.
No. 2 Germany isn't the only top contender that faced this situation in this year's tournament. Several teams have experienced unfamiliar — but not entirely unexpected or unwelcome — pressure to earn crucial points in their group-stage finales.
"We had to be ready, every game is hard," said Léa Le Garrec, a midfielder for No. 5-ranked France, which needed at least a draw against Panama on Wednesday to lock down a spot in the round of 16. France conceded the first goal before winning 6-3.
No. 7 Canada became the first reigning Olympic champion to fail to reach the Women's World Cup knockout rounds after losing 4-0 in its must-win finale against co-host Australia. N o. 8 Brazil's streak of qualifying for the knockout stages through six consecutive World Cups was ended after a must-win finale against Jamaica ended in a draw.
Tensions were strung tight for the top-ranked U.S. team's group-stage finale against Portugal, because the Americans needed at least a draw – which they hung on for – to advance.
"I remember as a child watching the FIFA games and seeing results like 12-0," Germany midfielder Lena Oberdorf said. "I find it extremely interesting that we now see more close results and even ties."
This year, 32 teams qualified to compete in eight groups. In the past two Women's World Cups, 24 teams qualified to compete in six groups.
In the 24-team format, the top two finishers from each group plus the top four third-place finishers across all six groups advanced to the round of 16.
The inclusion of third-place finishers in the knockout rounds meant that wins in teams' first two matches, or a win and a draw, were almost certain to clinch them a spot in the knockout rounds.
This year, with no safety net for third-place finishers, a 1-1-1 group-stage record knocked out Canada, co-host New Zealand and Portugal, which was making its tournament debut. That record would have eliminated the defending World Cup champion U.S. had Portugal's late shot off the post had instead found the back of the net.
Increased parity in the women's game has been evident throughout group play. Now that only half of the 32 teams go on to the knockout rounds, versus two-thirds in the 24-team format, more of the higher-ranked teams are competing for fewer spots.
"We recognize how every single player is important and plays a significant role in the outcome," Oberdorf said. "This is how we keep the game interesting, and this should be our aim."
Add TheJapanNews to your Google News feed.