Caicedo Shines before Late Vanegas Goal Seals Colombia's 2-1 Win over Germany at Women's World Cup.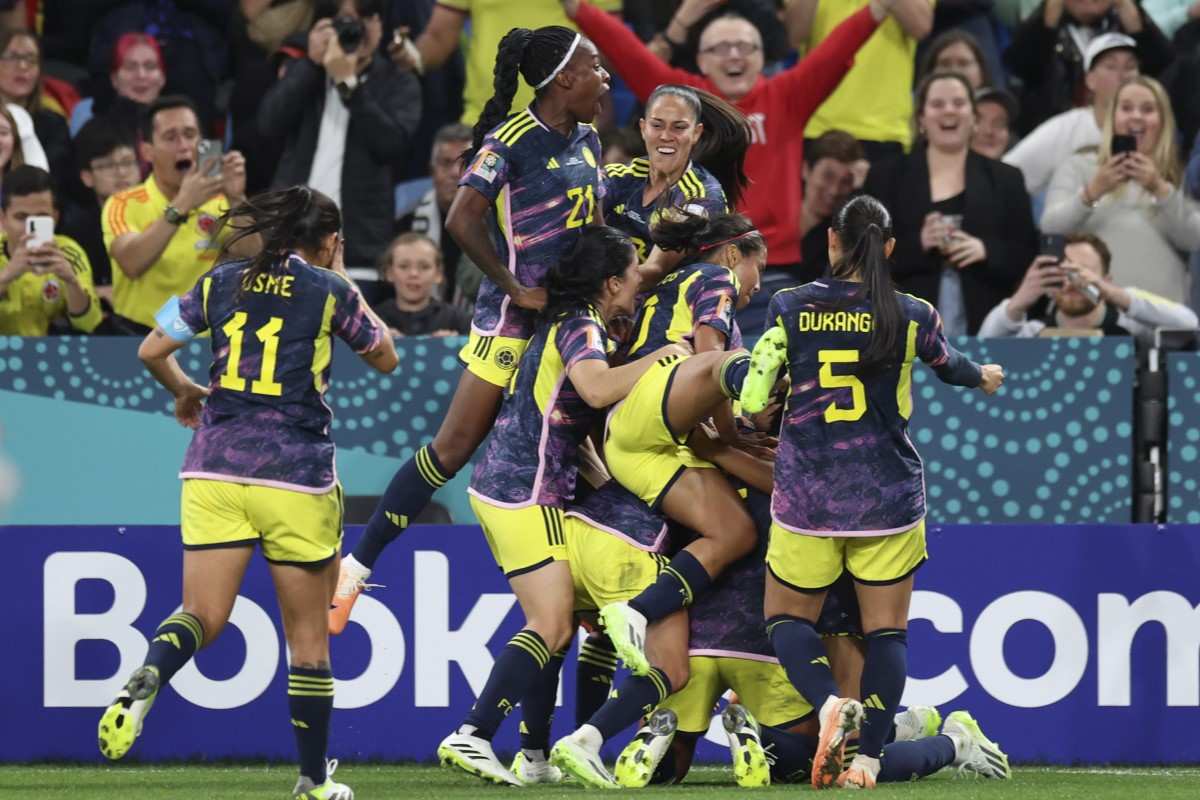 10:13 JST, July 31, 2023
SYDNEY (AP) — Believe the hype. Linda Caicedo is for real, and so are Colombia's chances of going far at the Women's World Cup.
As for the country's fans, who gave Sydney Football Stadium the feel of a Colombia home game on Sunday, their passionate support created a jubilant atmosphere that lingered long after a 2-1 win over two-time champion Germany provided one of the tournament's great upsets.
"This is something historic for us. We've been feeling the whole time the backing from the fans from our country," Colombia assistant coach Angelo Marsiglia said. "Today we were playing as a home team."
Caicedo produced another moment of magic to put Colombia on course for back-to-back wins in Group H with her opening goal in the 52nd minute. She needed treatment late in regulation but stayed on the field and, five minutes later, Alexandra Popp equalized from the penalty spot.
That setback for Colombia in the 89th merely preceded an even later twist when defender Manuela Vanegas headed in a winner in seventh minute of stoppage time.
Cue wild celebrations from Colombia, and looks of disbelief among the German players.
Caicedo and her teammates certainly have had a dramatic campaign.
The 18-year-old Real Madrid star had a health scare earlier in the week when she dropped to the ground, holding her chest in a practice session. Team officials said it was fatigue, and she certainly appeared to be in full flight for her stunning second-half strike.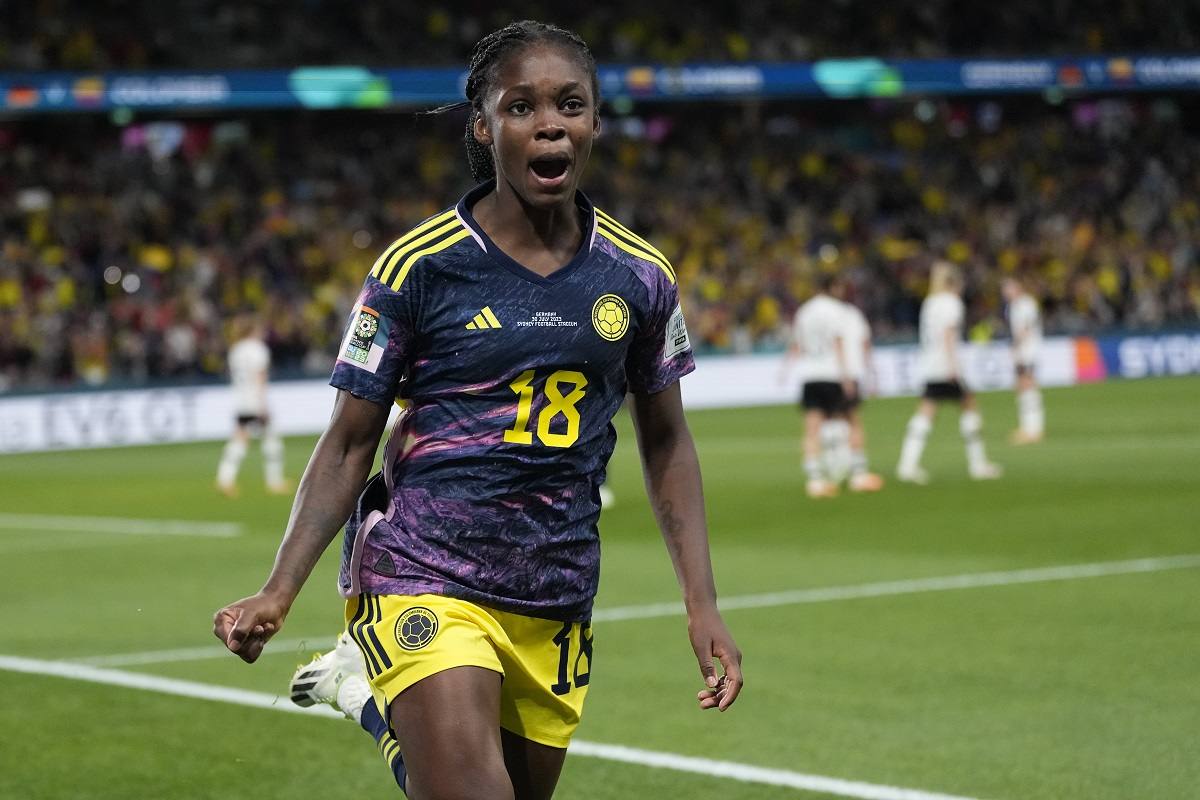 Cancer survivor Caicedo had already scored from distance in the 2-0 win against South Korea on Tuesday. But while that goal involved an error from goalkeeper Yoon Young-geul, on this occasion it was all about individual brilliance.
Collecting the ball from just inside the area after a corner, she worked her way into space by bewildering two German defenders in a fast-stepping move before lashing a shot into the top corner.
Caicedo, followed by her teammates, charged toward the corner to get closer to share the moment with the elated crowd.
"Linda Caicedo is a fantastic player. We knew that before the World Cup," Germany coach Martina Voss-Tecklenburg said. "We needed to be very attentive.
"It was a good goal. I have to admit that. But we definitely should be better. We should keep ball."
Germany is unlikely to be the last team to get the Caicedo treatment in her debut World Cup, provided she remains healthy.
Just days after struggling with fatigue at practice, Caicedo needed medical treatment behind play in the 84th minute. She dropped to the ground and, as she lay face down on the pitch, was checked by trainers as the referee stood nearby. She got up and started walking to the bench but, after signaling she was okay, went back onto the field and continued the game.
Marsiglia later tried to allay concerns, explaining that the teenager had been exhausted but adding that there was a "bit of acceleration" in her heart.
While Caicedo has been her country's inspiration at the tournament, Vanegas' late strike embodied the wide spread of talent in the team.
She rose to head in substitute Leicy Santos' corner deep into time added on to move Colombia to the top of the group.
"This was a decisive match to qualify for the next round," Marsiglia said. "This is a great win for the whole country but the game and tournament still continues."
Germany now must regroup, having gone so close to salvaging a draw when Colombia goalkeeper Catalina Perez was penalized for bringing down Lena Oberdorf in the box.
Popp, who scored twice in her country's opening 6-0 rout of Morocco, fired straight down the middle to level the game.
Germany has never failed to advance from the group stage of the World Cup and this was its first loss in a group game since 1995.
It is still expected to beat South Korea in its last game of Group H, but will likely have to settle for second place, which could set up a round of 16 match with France.
The runners-up at last year's Euros should have been ahead in the first half when Popp was guilty of missing the target with a with a volley from close range shortly before the break.
Earlier Lina Magull had the chance to test Perez from close range, but mis-kicked and the opportunity was wasted.
WHAT'S NEXT
In the last of the group games Thursday, Germany faces South Korea and Colombia plays Morocco, with three teams still able to advance to the knockout stage.
---
---
Add TheJapanNews to your Google News feed.