China Edges Haiti 1-0 to Keep World Cup Hopes Alive Despite Going Down to 10 Players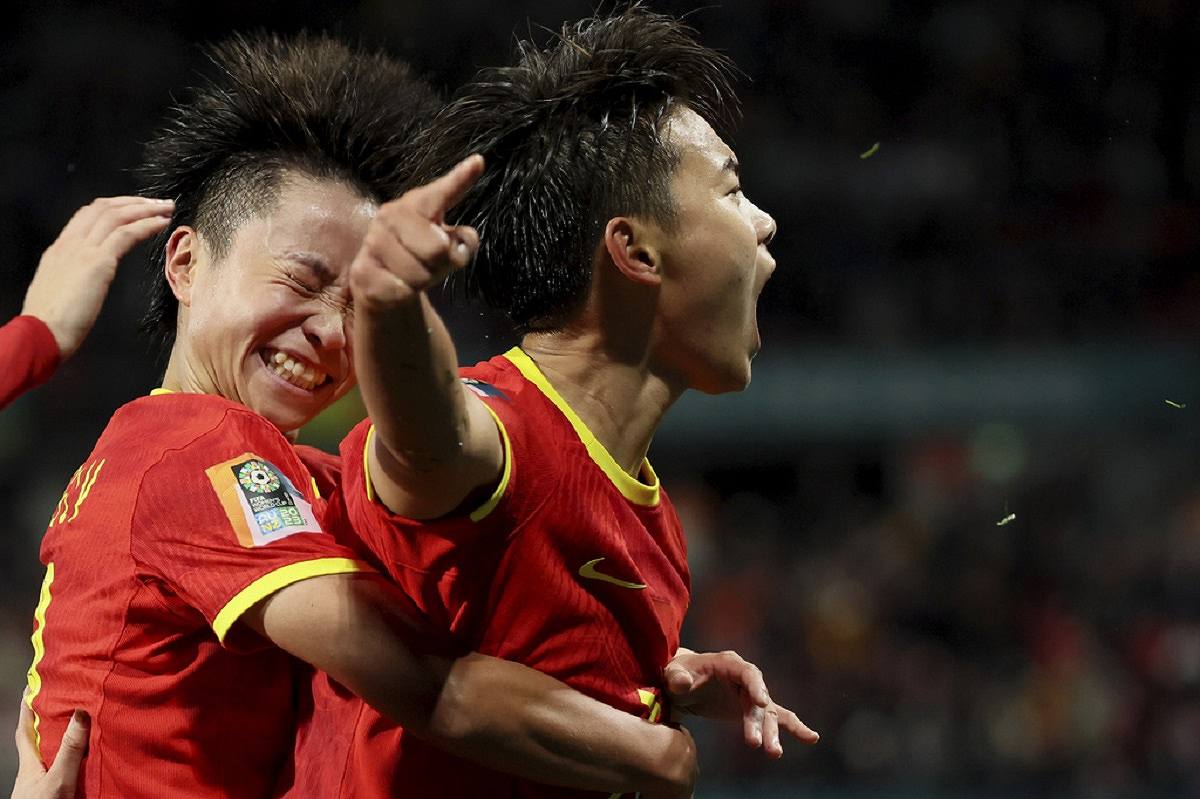 10:32 JST, July 29, 2023
Adelaide, Australia (AP) — Despite playing with 10 players for more than an hour, China defied the odds to secure a 1-0 victory over Haiti in its second game of the Women's World Cup. Forward Wang Shuang scored her first-ever goal at a World Cup in the 74th minute, converting a penalty after VAR adjudged her teammate Zhang Linyan was fouled in the area. This victory marks the second time in Women's World Cup history that a team has won with 10 players on the field, with the previous occurrence taking place in 2011.
KEY MOMENTS
After a relatively uneventful opening 28 minutes, the game changed dramatically when China midfielder Zhang Rui received a red card for a tackle on Sherly Jeudy. Zhang was initially given a yellow card but, after VAR review, the decision was changed to direct red. The Steel Roses were forced to play with 10 players for the remainder of the match.
The one-player advantage allowed Haiti to gain the upper hand, especially following the introduction of Melchie "Corventina" Dumornay at the start the second half. Dumornay nearly opened the scoring in the 53rd minute, but her right-foot shot from close range was pushed over the crossbar by China goalkeeper Zhu Yu.
With Haiti committing additional players forward, China capitalized on the available space and Zhang Linyan was brought down in the box. VAR was again involved with an initial offside decision being reversed and a penalty kick being awarded. Halftime substitute Wang Shuang sent Haiti goalkeeper Kerly Théus the wrong way for the game's only goal.
Haiti thought it had a lifeline when it was initially awarded a penalty kick of its own in stoppage time, but VAR reversed the decision.
WHY IT MATTERS
After dropping its opening match in heartbreaking fashion against Denmark, China's victory against Haiti puts it level with the Danes on three points. The Asian Cup champions are still in contention to reach the knockout stage, a feat they have achieved in all seven previous World Cup appearances. Haiti is yet to secure any points in its World Cup debut, and is all but eliminated from the knockout rounds.
IN THEIR OWN WORDS
It was as if we were given the game on a silver platter, but we didn't take it. — Haiti coach Nicolas Delepine
I think confidence plays an important role. Even though we're one fewer persons than Haiti, we never gave up. — China forward Wang Shuang.
WHAT'S NEXT
China will stay in Adelaide, Australia for its last group-stage game against England. Haiti will travel to Perth to face Denmark. Both games are scheduled for Tuesday.
---
---
Add TheJapanNews to your Google News feed.