France Seeks better Women's World Cup Result after Falling Short in Paris four years ago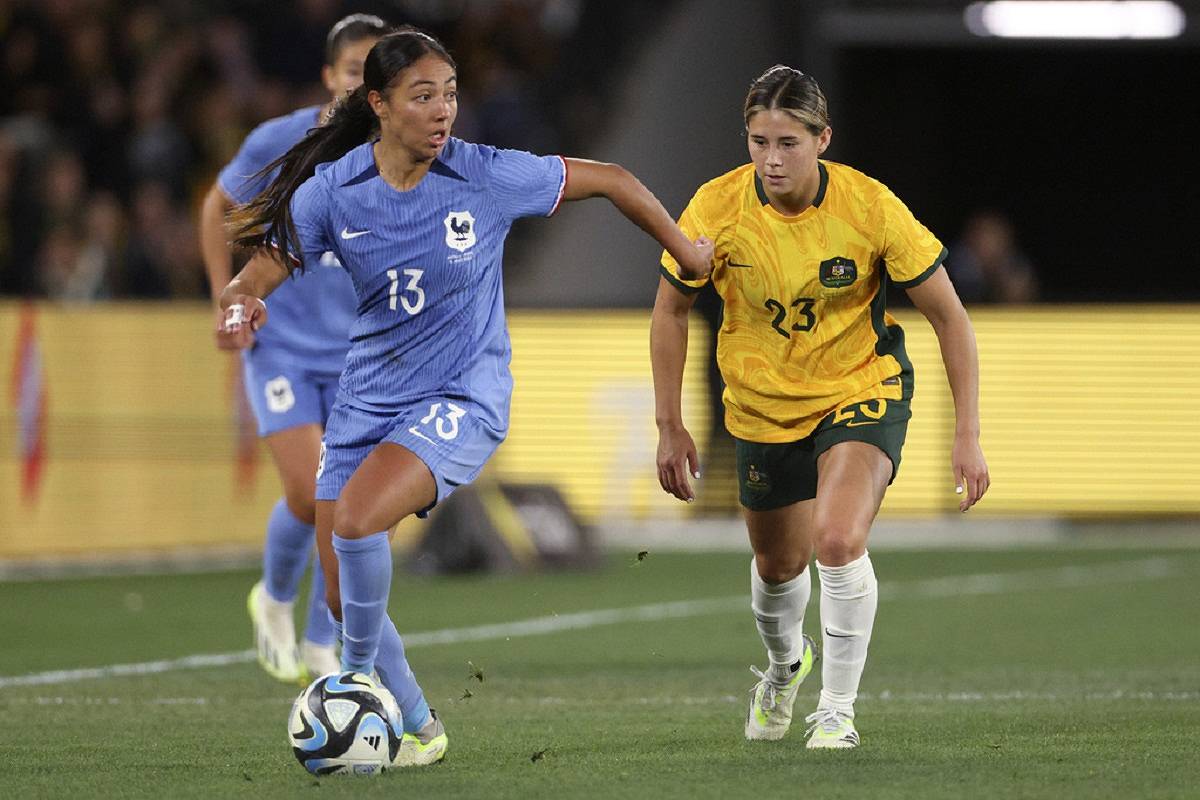 16:40 JST, July 22, 2023
AUCKLAND, New Zealand (AP) — Four years after France fell flat in the Women's World Cup as the host country, Les Bleus return to the global stage with a new coach determined to dethrone the United States.
France hoped to contend for the 2019 tournament title but was eliminated by the Americans in the quarterfinals in Paris. The plan for a better result this year was nearly derailed in February when captain Wendie Renard quit the team "to protect my mental health" and two other players followed her exit.
The French federation vowed to look into the situation and in March fired coach Corinne Diacre with a year remaining on her contract. The team replaced her with Hervé Renard, who resigned as coach of Saudi Arabia's men's team to take the job.
Hervé Renard led Saudi Arabia to an upset over eventual winner Argentina in the men's World Cup in November and, when he leads France against Jamaica on Sunday in a Group F match in Sydney, he will be just the second coach to manage at both the men's and women's World Cups.
Hervé Renard also previously coached Morocco's men's team.
His hiring prompted Wendie Renard to return to the team and she'll be on the field for the first ever meeting between France and Jamaica in women's international play. It is France's fifth appearance in the tournament, and Jamaica's second appearance.
Jamaica lost all three of its matches in its 2019 debut, scoring only once while giving up 12 goals. Its play in this World Cup will hinge on the performance of Khadija Shaw, a Manchester City striker who was one of only two players to score at least 20 goals in the English Women's Super League from 2022-23.
Jamaica is one of many teams battling its federation over funding, and its players created a GoFundMe campaign to raise funds for their preparations.
NETHERLANDS-PORTUGAL
The Netherlands returns to the Women's World Cup looking to go just one spot further than 2019, when the Dutch lost to the United States in the final.
The quest begins Sunday in a Group E match against Portugal in Dunedin. The Dutch beat Portugal 3-2 in the group stages of last summer's Women's UEFA European Championship, and Portugal has lost seven of its previous eight games — including five straight — against the Netherlands.
The Netherlands is without star player and all-time leading scorer Vivianne Miedema, who ruptured her ACL playing for Arsenal in December.
Portugal is one of eight teams making its tournament debut and has played in only two previous women's international tournaments — the European Championships in 2017 and 2022. Portugal was knocked out in the group stage in both tournaments.
But the focus ahead of this match has been the training conditions in New Zealand, and both teams have complained that the facilities have been inadequate. Portugal coach Francisco Neto said his squad could not practice on its assigned field Friday because heavy rain had made the playing surface inadequate.
The Netherlands has complained that its practice field in Tauranga is designed for cricket and too hard for soccer.
Neto said neither team can use it as an excuse in Sunday's game.
"It is what it is, and we need to adjust," he said. "Everyone has some problems with that. When we come here we don't have many choice of pitches. All the teams and coaches want the same for their teams. We have problems with that too, not just the Netherlands."
SWEDEN-SOUTH AFRICA
Caroline Seger will start her fifth and final Women's World Cup on Sunday when Sweden plays South Africa in a Group G match in Wellington.
It will be Seger's final opportunity to win a World Cup, one of the few gaps on her resume. Her 232 appearances for Sweden are the most for any female player in Europe.
"The World Cup has been my goal all this time, to be there and be able to train and play football again is everything I've ever wanted. I'm super-proud of the journey I have had," Seger said. "It's about getting the only medal I am missing — to be here with this national team, this is my last chance. I won't be playing any more World Cups.
"So to be able to hopefully help the team in every way I can to bring home gold would be of course a dream come true."
Seger has two Olympic silver medals and two World Cup bronze medals. Sweden has never missed a Women's World Cup, but has yet to win a major tournament.
It's been an emotional journey for her and she broke down in tears discussing her comeback from injury in time to play in one final tournament. The 38-year-old midfielder has been fighting calf problems and has barely played for club FC Rosengard this year.
Sweden coach Peter Gerhardsson still chose her for the roster, even if there was no guarantee Seger would be fit to play. Seger was a second-half substitute in Sweden's friendly against Norway in April but was replaced shortly afterwards because her calf was bothering her.
"When I have felt that I am on the way back, I've had something happen that has caused me to back up again. Time runs away," she said as she started to cry. "I never thought that I would miss so many matches, I didn't see that coming. It's been a bad period."
South Africa, meanwhile, is making its second tournament appearance. The team lost all three of its group games in 2019 and is the the lowest-ranked team in the group that includes Argentina and Italy.
South Africa is also a team embroiled in controversy as its players boycotted a friendly this month in a dispute over wages. The South African Football Association put together a makeshift team that included a 13-year-old for the game, a 5-0 loss as the World Cup squad watched from the stands.
The players said Saturday the pay dispute was settled and they are committed to playing the World Cup and will not strike.
---
---
Add TheJapanNews to your Google News feed.