South Africa's Women's World Cup Captain Says Team has Resolved Pay Dispute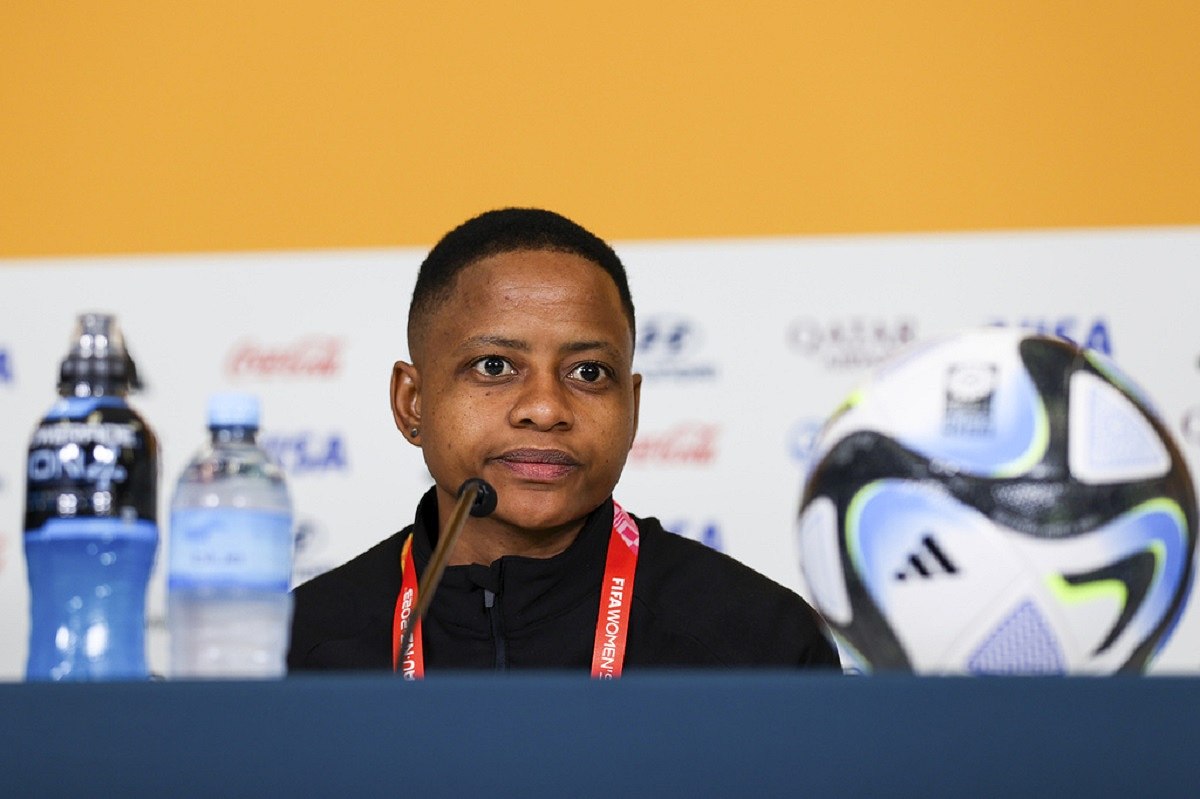 16:29 JST, July 22, 2023
WELLINGTON, New Zealand (AP) — South African players are committed to playing in the Women's World Cup following disputes around player and support staff pay, and the team captain on Saturday assured fans back home they are fully focused on their upcoming tournament matches.
Team captain Refiloe Jane confirmed that all disputes with the South African federation had been settled before the tournament's start, including the guarantee of $30,000 to each player that had previously been promised by FIFA.
"All the contractual disputes that we had were resolved," Jane said at a news conference ahead of Sunday's opener against Sweden. "We came into New Zealand having sorted all our problems. And when we left South Africa, we assured the nation that everything has been in order. So coming into this tournament our focus has been just focusing on football."
Earlier this month, the majority of the national team did not play a warm-up match against Botswana in protest of FIFA's group payment of $30,000 was not included in their contracts, in addition to concerns around the condition of the stadium in which they were scheduled to play. The South African Football Association cobbled together a team of local club players, the roster for which included a 13-year-old player, and lost 5-0.
The pay dispute ended when Patrice Motsepe, the president of the African Football Confederation and the first Black billionaire in Africa on the Forbes list, agreed to contribute $320,000 to Banyana to be equally distributed to the World Cup players.
In that same news conference announcing the donation from the Motsepe Foundation, the South African Football Players Union noted it also negotiated a deal that would financially benefit backroom and technical staff.
In the last week, after Banyana Banyana's arrival in New Zealand, the South African Football Association released statements contradicting the players' union previous statement regarding support staff salaries.
"We have committed to every single cent that was raised for the players including the FIFA prize monies that were put on the table," said SAFA on July 16, 11 days after the mention of support staff. "As far as the staff is concerned, we committed to their assignment contracts to pay their daily fees as per the contract signed and daily allowances, over and above the fees."
The decision to move past the disputes was of great importance to the players, Jane said.
"It gives us time to focus on what really matters, which is to play football for our nation and to represent the country," she said.
Solving the contract has also been important for garnering from the team's fans.
"It was a good feeling to know that we have that support, to know that everyone has been behind us," she said. "We have that support from back at home."
---
---
Add TheJapanNews to your Google News feed.