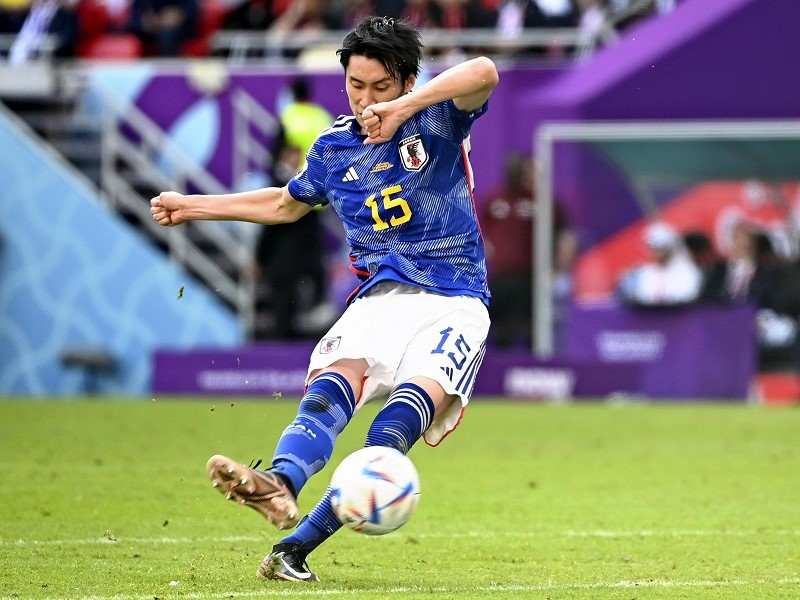 7:00 JST, December 1, 2022
DOHA — Japanese midfielder Daichi Kamada is yet to show his full potential at the World Cup in Qatar, but friends and fans are hopeful the 26-year-old will find a way to regain his spark in the final Group E match against Spain on Thursday.
The Samurai Blue must beat the Spaniards to seal a spot in the knockout stage without having to worry about the result in the other Group E game.
On Sunday, about 100 members of the soccer club at Kamada's alma mater Higashiyama High School in Kyoto gathered at the school with their coach Daisuke Nakahara to watch the match against Costa Rica, which Japan lost 1-0.
"[Kamada's] a fighter who has experienced many setbacks. He always strives to reach the next level," said Nakahara, 37. "I'm sure he'll use this frustration as a springboard for the next match."
When Kamada was in the first grade of elementary school, he was able to do 1,000 keepy-ups, far better than other children in his age group.
But in sixth grade, he failed to be picked for the Japan Football Association's youth development squad JFA Academy Fukushima and was reduced to tears when he found out.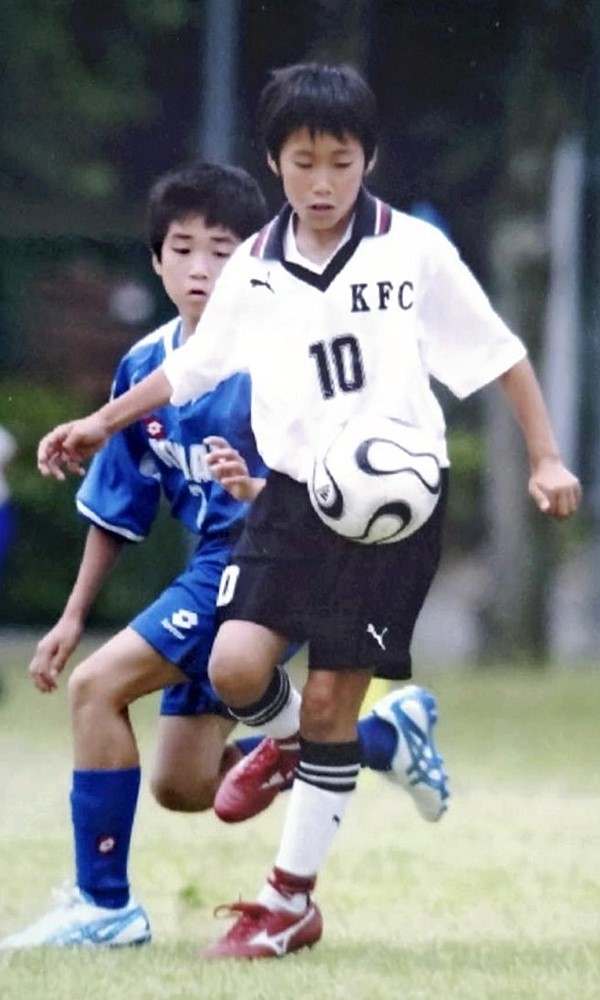 In junior high school, he moved away from his family home in Iyo, Ehime Prefecture, to join a youth team affiliated with Gamba Osaka.
Over a three-year period, he gained about 25 centimeters in height, but the rapid growth spurt had a detrimental effect on his playing abilities and physical condition, and he was often sidelined due to bone fractures, among other reasons.
His father Mikio, 53, recalled a tearful Kamada saying, "When will my body start working the way I want it to?"
In his first year at Higashiyama High School, Kamada missed a shot in front of an empty goal in the dying minutes of the final of the Kyoto prefectural tournament with the team one goal behind. Higashiyama ended up losing the match.
The loss left him so downhearted, he shaved off his hair to show remorse at disappointing senior teammates who missed out on becoming prefectural champions in their final year.
"A lot of things went wrong for him when he was young," Mikio said. "Many things happened that might have made him want to quit, but he had the strength to overcome the hardships."
"Through perseverance, I've worked my way up. I definitely want to succeed," Kamada said to Sagan Tosu supporters in 2017, ahead of his move to the German Bundesliga club FC Frankfurt.
Kamada initially struggled to break into the team in Germany and was loaned out to a Belgian club. He was even left out of the national team for the final Asian qualifying round of the year's World Cup.
But Kamada stayed positive, telling Mikio, "I'll produce results at my club … I'll make them realize that the national team definitely needs me, and then I'll return."
His words came true. In May this year, he played a key role in Frankfurt's Europa League victory, and returned to the Japan national team.
"I kept believing in myself and kept working hard, and I finally feel like I've been rewarded," Kamada said on social media.
Kamada has an impressive range of passes in his arsenal and isn't shy of a strong tackle when it comes to defensive duties.
He delivered strong performances in friendlies against the United States in September and Canada in November. However, he has yet to score or assist a goal in Qatar. Against Costa Rica, he failed to capitalize on opportunities created by midfielders Yuki Soma and Kaoru Mitoma.
Taro Nakamura, 26, a former teammate at Higashiyama High School, said Kamada has stressed many times that the game against Spain is a chance to raise Japan's status, insisting they have a chance to win the game.
"He has it all," Nakamura said. "He's always played well in important matches, even when he was in a tough spot. He'll definitely do well in a match of this scale."
"Daichi is a player who really worked hard to get to this position," said Yoshiki Takahashi, 37, a former captain of Sagan Tosu. "I'm proud of him, but he can do even more. I expect him to be decisive in front of goal."
Add TheJapanNews to your Google News feed.