Longtime school pal puts in good words for Japan team member Morita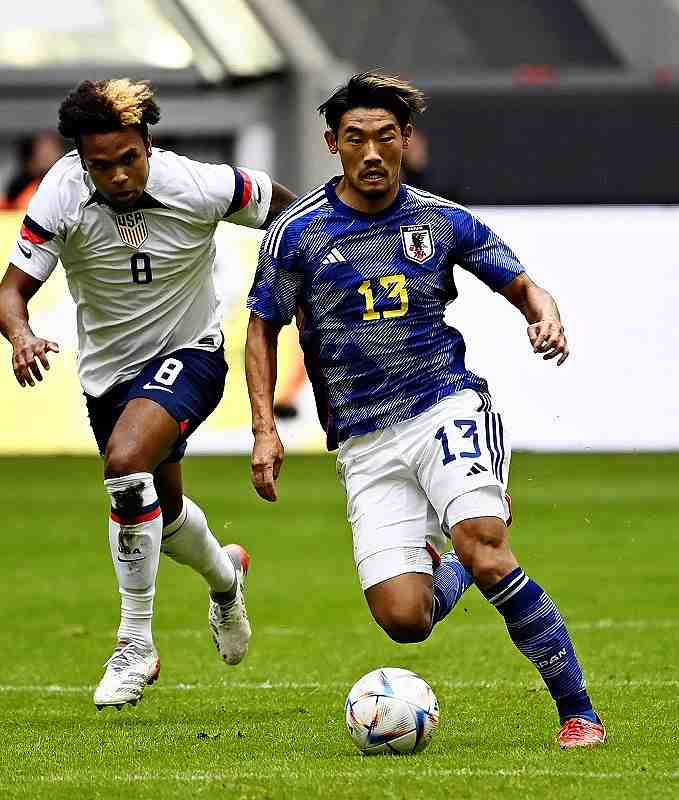 17:19 JST, November 22, 2022
DOHA — Inseparable as schoolboy soccer teammates, the disparate careers of Japan national team member Hidemasa Morita and longtime friend Daisuke Kawashima recently crossed paths, just as they had once promised each other.
As Morita became a professional soccer player, Kawashima stayed in the sport as an interpreter after studying Portuguese. They came together last year when Morita joined a team in the Portuguese league and Kawashima became his interpreter.
While Morita is living out his dream by playing in the World Cup in Qatar, he knows that Kawashima's support through the years helped make it possible. And Kawashima wishes nothing but the best for his friend.
"Hide helped me get the best out of myself," said the 26-year-old Kawashima, currently an interpreter at J.League J1 club Vissel Kobe. "I want him to do the same for Japan [in Qatar]."
A native of Takatsuki, Osaka Prefecture, Morita first met Kawashima at the age of 5 at a local soccer club. They lived close to each other and became good friends. In games, they developed a goal-scoring connection.
Morita displayed an unmatched passion for the sport. Kawashima said he will never forget the sight of Morita kicking a ball against a wall by himself as their classmates were having fun on the playground.
After attending the same elementary and junior high schools, they went to separate high schools. When Morita went through a period when he seemed to stagnate in the sport, they would stay at each other's houses almost every day, kick around a ball in the park and encourage each other.
After graduating from high school, Morita enrolled at collegiate powerhouse Ryutsu Keizai University in Ibaraki Prefecture with the aim of a pro career. Kawashima studied Portuguese at Kyoto University of Foreign Studies and aspired to become an interpreter for players.
Before starting university, the two vowed to meet again, saying, "We'll work professionally as a player and an interpreter."
Despite its being far from home, Morita chose Ryutsu Keizai because he had been dealt a one-sided loss by its affiliated high school, RKU Kashiwa, when he was in high school. "If I don't do well there, I won't be able to become a pro," he thought.
He gave it everything he had, even working on his defense that had been his weakness, and emerged as one of the team's standouts. In his senior year, he led Ryutsu Keizai to the national collegiate title.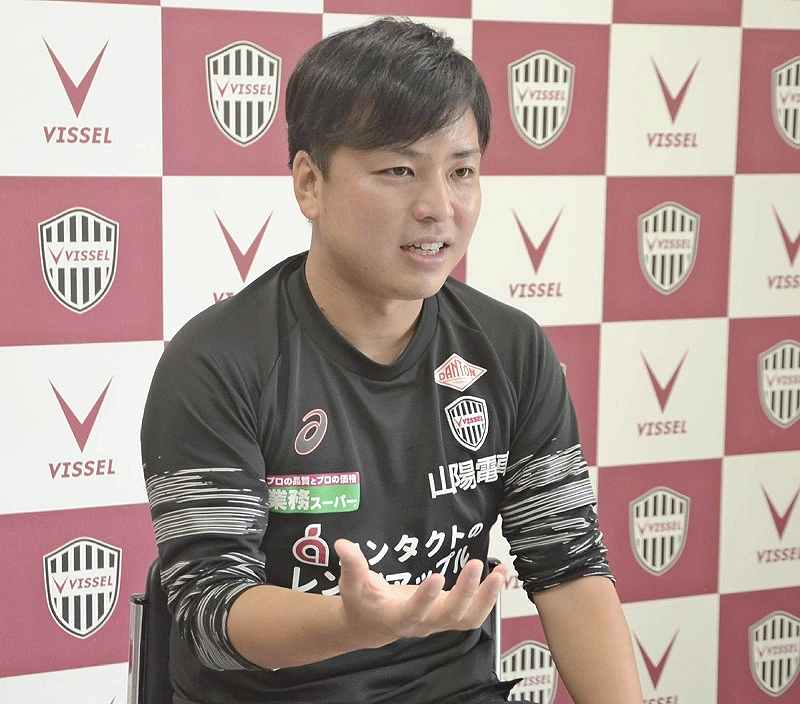 In 2018, he joined J1 side Kawasaki Frontale. He had offers from other teams, but he boldly choose a team with a deep roster as he saw it as a link to his own growth. He played a role in the team's run to the championship in his first year.
When Morita decided to move to Portuguese club Santa Clara in January 2021, he invited Kawashima to join him as his interpreter. Kawashima, who had been coaching at a youth soccer school, readily accepted the challenge.
Kawashima, who was well acquainted with Morita's personality and way of thinking, translated precisely and made every effort to ensure smooth communication. Morita gradually grew closer to his teammates and became a presence on the squad.
This experience as an interpreter enhanced Kawashima's reputation, and Kobe came calling with a job offer. "It's an opportunity, so go for it," Morita told him, and he took the job.
In December 2021, Morita posted a message in Portuguese on social media for Kawashima prior to his return to Japan: "Sometimes it's fun, sometimes it's hard. We always went through it together. Because of you, I was able to grow into who I am today."
Morita transferred to Portuguese powerhouse Sporting Lisbon this summer. Acknowledged as a key player in midfield, he was selected to his first World Cup squad.
The tournament began on Sunday and Japan will play its first group match on Wednesday against mighty Germany. Morita, who had been training separately due to a left leg injury, took part in full team practice on Monday.
"Hide has the mindset to push himself and get things done," Kawashima said. "I hope he makes a breakthrough and achieves his goal of a top eight finish."
Add TheJapanNews to your Google News feed.