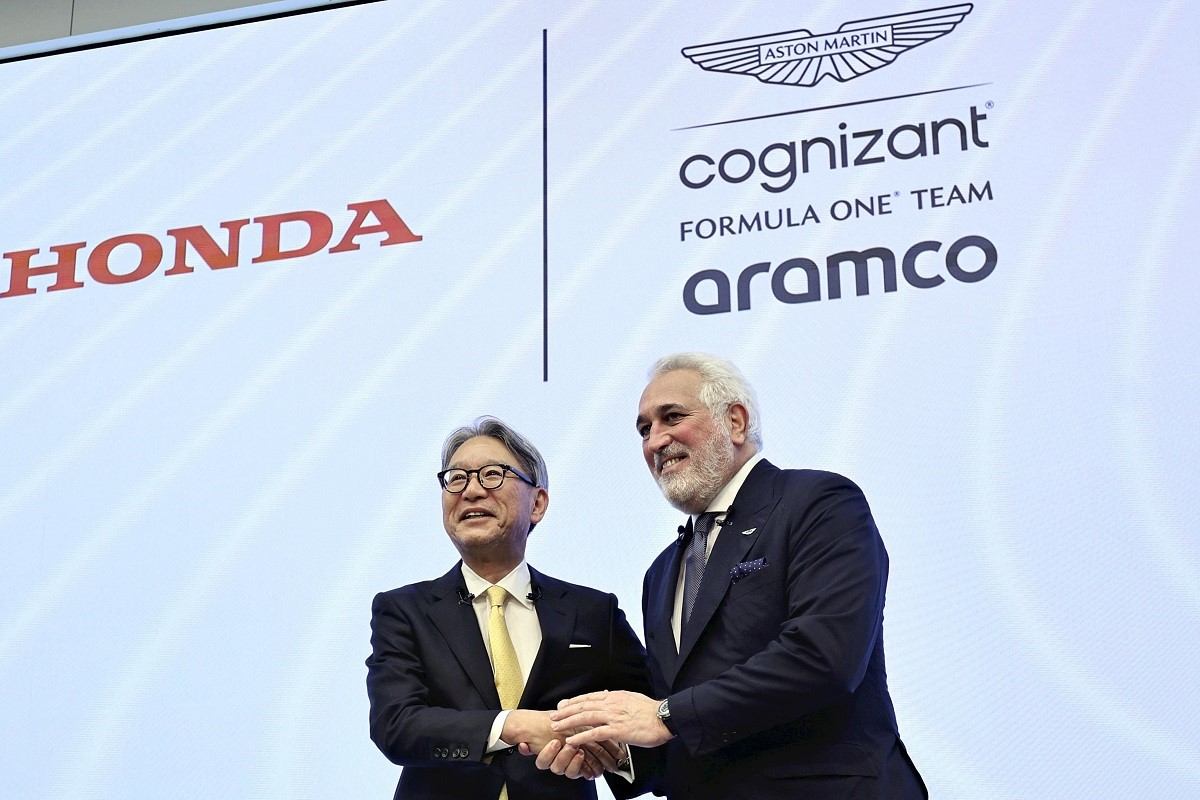 20:00 JST, June 1, 2023
With a return to the top level of automobile racing, Honda Motor Co. aims to demonstrate its carbon-neutral technologies to the world, in line with Formula One's tighter power unit regulations for CO2 emissions that will take effect in the 2026 season.
"We are in the perfect environment to sharpen our carbon neutrality," Honda President Toshihiro Mibe told reporters on May 24 when the automaker announced that it will return to F1 racing as a full-fledged power unit supplier from the 2026 season. "In terms of technological and human resource development, the value we will gain from participation the sport is significant."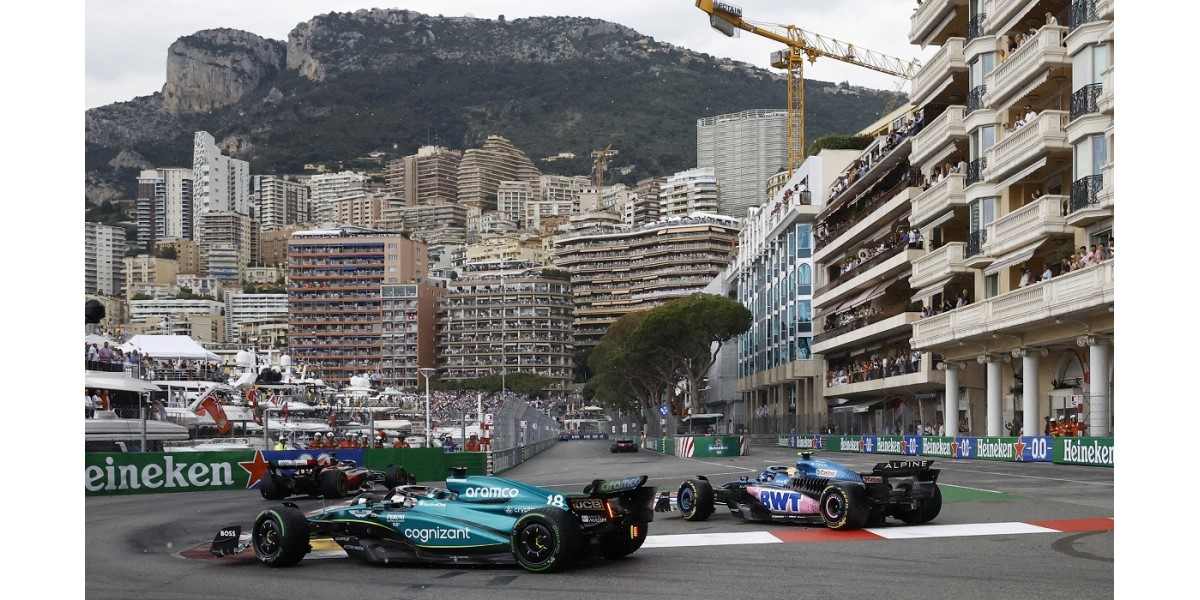 This time, Honda will supply drive assemblies, including engines, to the Aston Martin team, taking a new approach 2½ years after its withdrawal in 2021. Honda says it produces driving mechanisms with high output to pursue driving and environmental performance.
From the 2026 season, F1 will introduce the new power unit regulations, changing the maximum power output ratio of the engine and the electric motor to 50-50 from the current 80-20. Gasoline will also be banned, and synthetic fuels that emit less CO2 will have to be used.
Honda first entered F1 racing in 1964 and has repeatedly left and returned over the years. Its fourth era, 2015-21, ended due to its strategy to concentrate its resources on electric vehicles.
This time, Honda judged it could increase its technological capability in the EV field by returning to the racing sport that demands durability under the new, tougher regulations.
Brand enhancement
At the same time, Honda expects to improve its brand power.
Since the late 1980s, during the heyday of Brazilian driver Ayrton Senna, Honda won many races as a power supplier for the McLaren team. The sport boosted Honda's reputation for "strong engines" and boosted sales of its Integra and other models.
The boom has subsided since the 2000s, with Honda's cars no longer winning races, and there was little advertising benefit to maintaining its team.
F1 is once again gaining popularity in North America — its main market — and in Europe, which is rapidly shifting to EVs.
Honda has set a goal of having all new car sales be EVs or fuel cell vehicles by 2040, and an F1 victory under the strict new emissions regulations will help Honda showcase its technology.
"Honda has been known as an engine manufacturer, but we can show our superiority even in the age of electric vehicles," Mibe said.
Burning its boats
Participating in F1 can cost tens of billions of yen a year, including engine development costs, and that has been a reason for Honda's withdrawal in the past. The new regulations cap drive assembly development costs, leading Mibe to say that participation "would not have a negative impact on Honda's business." However, there is no specific plan to link the sport to automobile sales.
Tokai Tokyo Research Institute Co. analyst Seiji Sugiura said: "By achieving good results in F1 amid its low profitability and dwindling four-wheel business, Honda may be trying to sell EVs to wealthy overseas customers. The investment in electrification is swelling, and participating in F1 is Honda's last-ditch effort."
Add TheJapanNews to your Google News feed.