'King Kohei' crowns competitive career in men's gymnastics with farewell showcase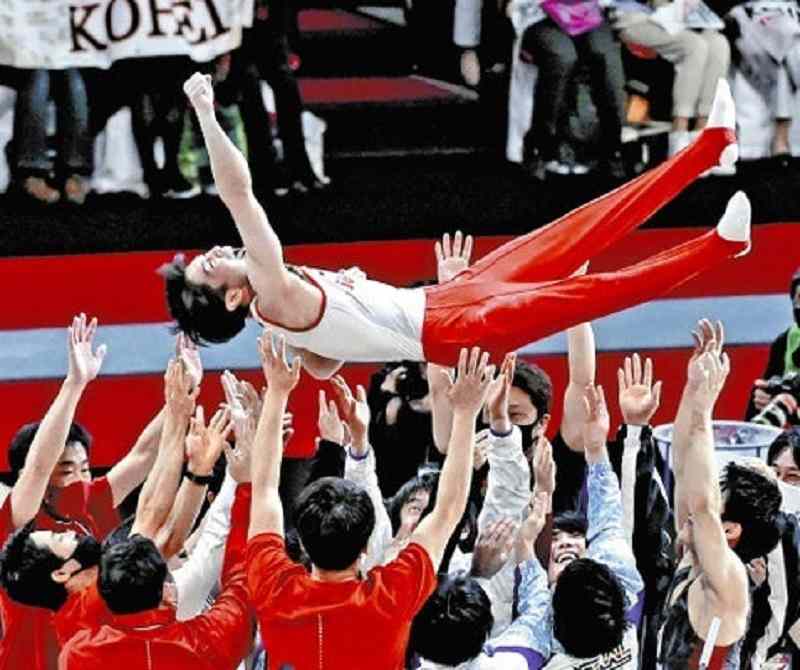 13:49 JST, March 13, 2022
Three-time Olympic gold medalist Kohei Uchimura, the gymnastics superstar who won the individual all-around at both the 2012 London and the 2016 Rio de Janeiro Olympics, gave fans and teammates a farewell performance at Tokyo Metropolitan Gym on Saturday.
"My life in gymnastics definitely doesn't end here," the 33-year-old said at the event marking his retirement from competition, adding that from now on, "Please support the new Kohei Uchimura."
Uchimura performed on all six apparatus that make up the all-around. He ended with the horizontal bar, his lone event at last year's Tokyo Olympics in which he fell in qualifying and did not make the final.
This time he successfully performed the highly difficult Bretschneider, earning a big round of applause.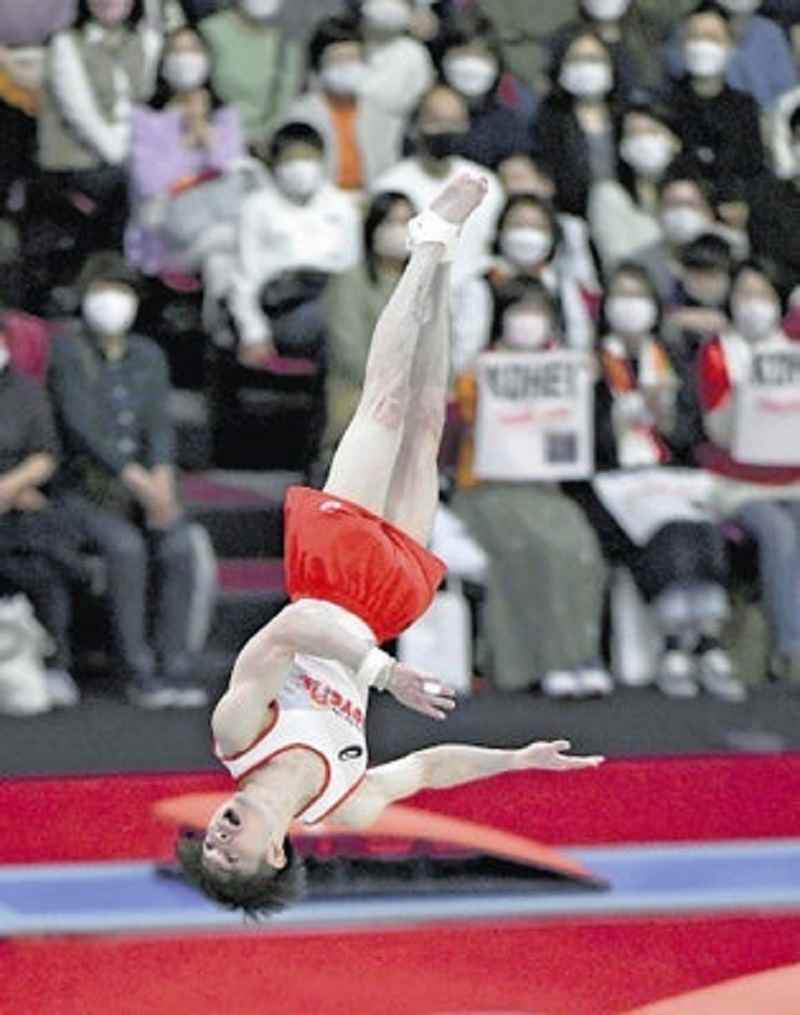 Uchimura, who won six consecutive world all-around titles to go with his seven Olympic medals, announced his retirement in January.
Kenzo Shirai, 25, a retired member of the gold-medal men's team at the Rio Games, and 20-year-old Daiki Hashimoto, Uchimura's successor to the Olympic all-around crown at Tokyo 2020, also participated in the send-off for "King Kohei."