Basketball World Cup 2023: Italy, Latvia, Serbia and Canada Clinch Spots in Quarterfinals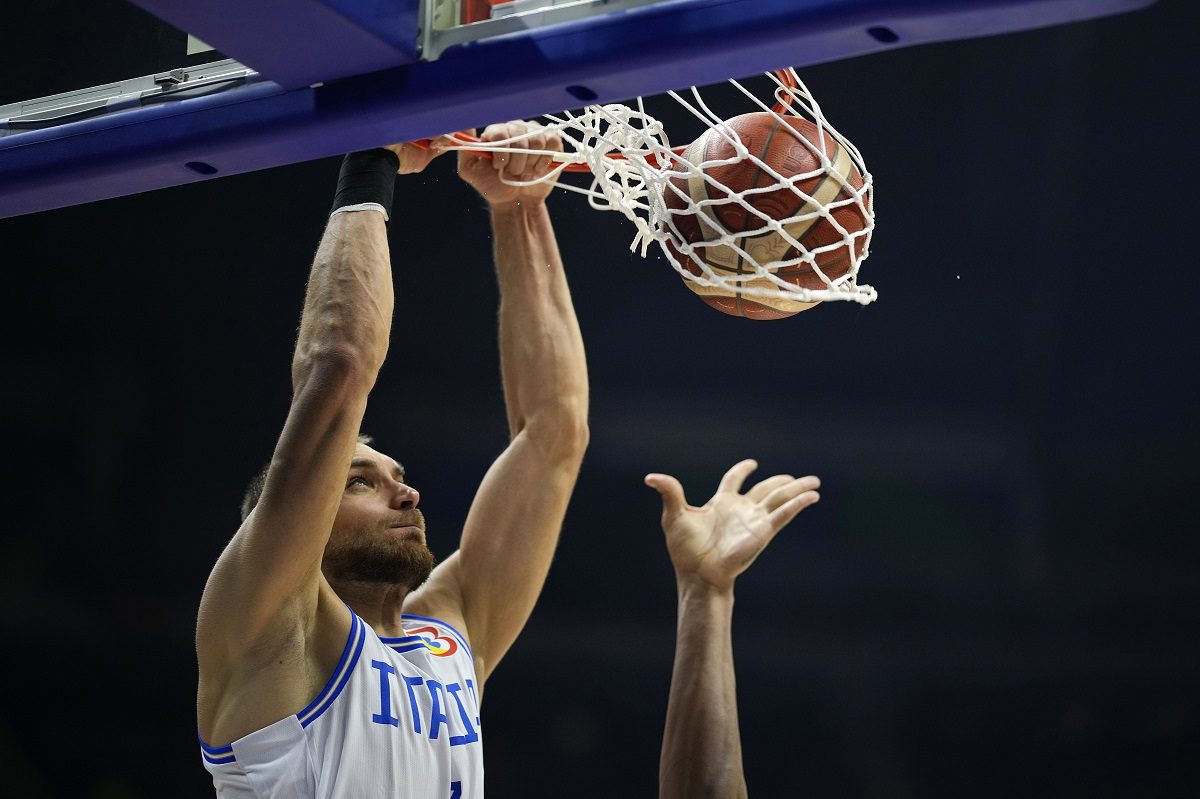 10:22 JST, September 4, 2023
For the first time in 25 years, Italy is going to the quarterfinals of the Basketball World Cup. Latvia is going for the first time ever, and Serbia is on its way there as well.
So is Canada — which ousted defending champion Spain to claim the last spot.
The final spots in the knockout round were decided Sunday, with Italy, Latvia, Canada and Serbia grabbing their quarterfinal spots.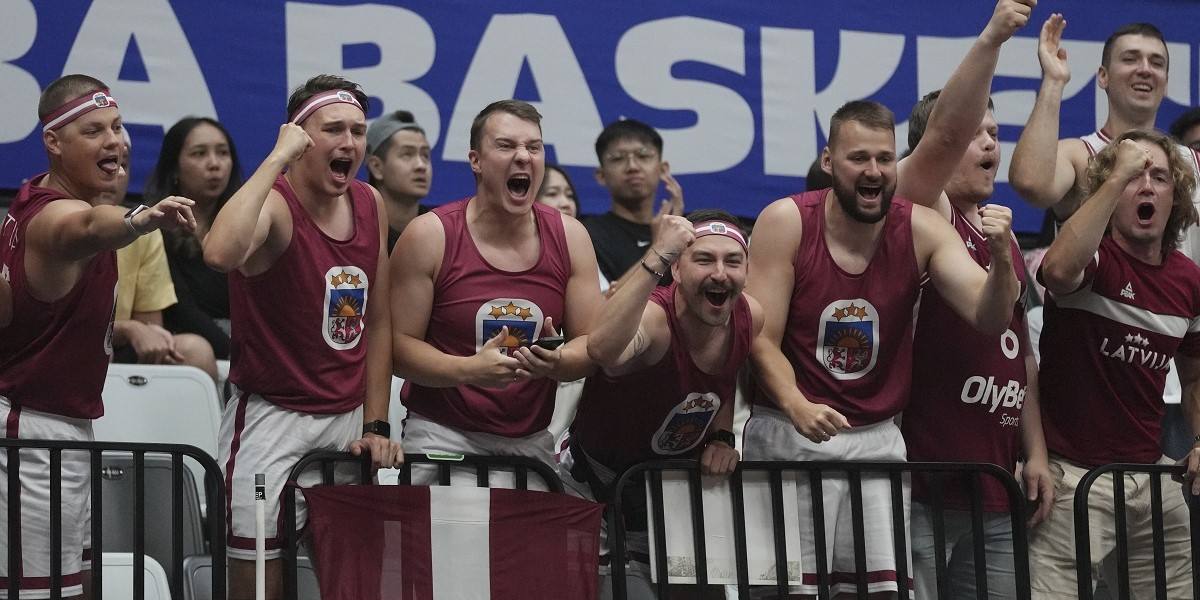 Slovenia, Germany, Lithuania and the U.S. all qualified on Friday. And Lithuania pulled off a stunner on Sunday, topping the U.S. in its second-round finale.
ITALY 73, PUERTO RICO 57
At Manila, Philippines, Stefano Tonut and Giampaolo Ricci each scored 15 points and Italy reached the World Cup quarterfinals with win over Puerto Rico on the final day of second-round play at FIBA's biggest tournament.
Italy (4-1) will play either the U.S. or Lithuania in Tuesday's quarterfinals in Manila. The Italians are assured of their best World Cup finish since placing sixth in 1998. They were ninth in 2006, 10th in 2019 and didn't qualify in 2002, 2010 and 2014.
Simone Fontecchio added 12 points and 12 rebounds for Italy, and Luigi Datome scored 11. Italy used a 15-0 run in the first quarter to take some control, wound up losing that lead in the third quarter, rallied to take a slight edge into the final period and pulled away from there.
Tremont Waters scored 13 points and had nine assists for Puerto Rico (3-2), and Jordan Howard scored 11. Puerto Rico was bidding for its first World Cup quarterfinal trip since 2002.
CANADA 88, SPAIN 85
At Jakarta, Indonesia, Shai Gilgeous-Alexander scored 30 points and Canada rallied from 12 points down entering the final quarter to not only clinch a quarterfinal berth but grab a spot in the Paris Olympics as well.
Dillon Brooks scored 22 points and RJ Barrett added 16 for Canada (4-1), which watched Alex Abrines' shot from near halfcourt bounce off the rim as time expired.
Willy Hernangomez scored 25 for Spain (3-2), Santi Aldama had 20 and Abrines added 11.
LATVIA 104, BRAZIL 84
At Jakarta, Latvia — in the World Cup for the first time — ran away from Brazil in the second half to turn a close game into a rout and made the quarterfinals.
Andrejs Grazulis scored 24 for Latvia (4-1) and Arturs Zagars added 17 for the winners, who will play Germany or Slovenia in Wednesday's quarterfinals. Latvia led by three at the half, then outscored Brazil 36-21 in the third quarter.
Davis Bertans scored 14 for Latvia, which outscored Brazil 48-21 from 3-point range. Bruno Caboclo scored 20 for Brazil (3-2), which was seeking its third quarterfinals trip since 1990.
SERBIA 112, DOMINICAN REPUBLIC 79
At Manila, Bogdan Bogdanovic scored 20 points and Serbia advanced to the quarterfinals, a result that eliminated the Dominican Republic and clinched an Olympic berth for the U.S.
Servia (4-1) had six players in double figures, with Vanja Marinkovic and Nikola Milutinov scoring 16 and Filip Petrusev adding 14.
The Dominican Republic (3-2) was led by Karl-Anthony Towns with 25 and Jean Montero with 15. Serbia shot 66% in the game.
LITHUANIA 110, UNITED STATES 104
At Manila, Lithuania made its first nine 3-pointers and knocked off the U.S. in a matchup of teams that entered the day unbeaten and already had their quarterfinal berths secured.
Anthony Edwards scored 35 points for the U.S.
GERMANY 100, SLOVENIA 71
At Okinawa, Japan, Dennis Schroder scored 24 points and Germany (5-0) rolled past Slovenia in a matchup of teams that knew they were headed to the quarterfinals.
Daniel Theis added 14 points and seven rebounds for the winners.
Luka Doncic led Slovenia (4-1) with 23 points and Klemen Prepelic had 12. Germany outscored Slovenia 45-21 on 3-pointers.
AUSTRALIA 100, GEORGIA 84
At Okinawa, Patty Mills scored 19 points and Australia had five players reach double figures in a relatively easy win over Georgia in a classification round game that ended the tournament run for both teams.
Dante Exum had 18, Duop Reath added 16, Josh Giddey scored 15 and Joe Ingles finished with 10 for the Boomers (3-2).
Both teams were previously eliminated from advancing to the quarterfinals. Australia, the Olympic bronze medalist two summers ago in Tokyo, saw its hopes end Friday with a 90-81 loss to Slovenia. But Australia achieved one goal at this World Cup: clinching a spot in next summer's Paris Olympics.
Playing in its first World Cup, Georgia was led by Goga Bitadze with 20. Thaddus McFadden had 18 points and nine assists for Georgia (2-3).
MONTENEGRO 73, GREECE 69
At Manila, Nikola Vucevic scored 19 points, Dino Radoncic added 12 and Montenegro (3-2) ended its World Cup by hanging on for a win in a classification round game.
Ioannis Papapetrou had 16 points for Greece (2-3) in its finale, while Lefteris Bochoridis and Kostas Papanikolaou each scored 13.
---
---
Add TheJapanNews to your Google News feed.