Basketball World Cup 2023: Japan's Rally Comes Up Short Against Australia in Group Final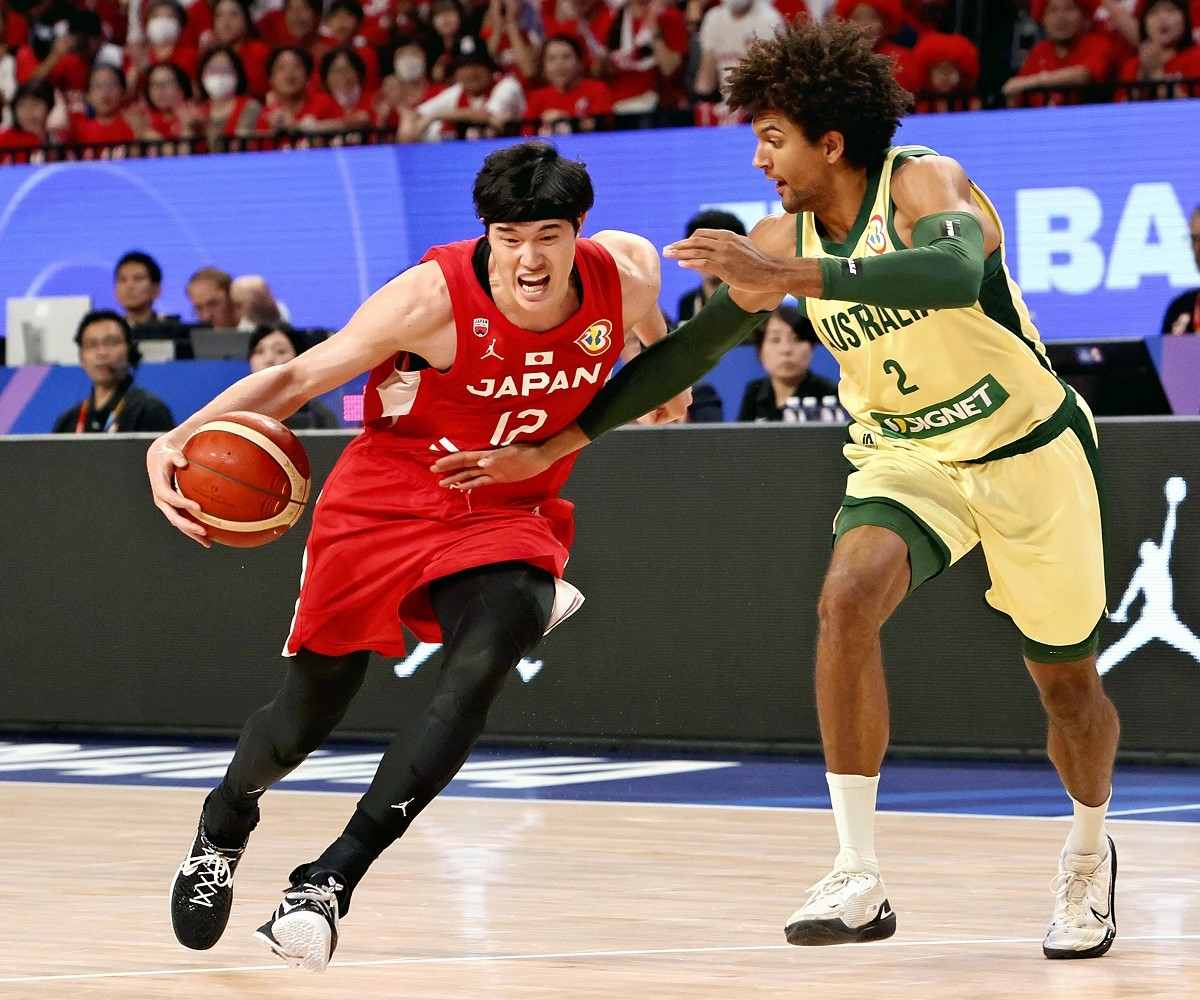 15:42 JST, August 30, 2023
NAHA — Japan put up a good second-half fight after stumbling at the start but was unable to rally past Australia in their Group E finale at the FIBA Basketball World Cup on Tuesday night in Okinawa.
World No. 36 Japan, the Cup cohost with the Philippines and Indonesia, fell to Australia 109-89 at Okinawa Arena to end group play at 1-2.
The Aussies, the Tokyo Olympic bronze medalists, advanced to the second round, while Japan failed to get through and heads to the classification round for world rankings 17-32.
Elsewhere in Group E, No. 11 Germany blew out No. 24 Finland 101-75 to sweep into the second round and keep the Finns winless.
Following its historic victory over Finland on Monday, Japan coach Tom Hovasse told his players the team was going to "shock the world" by defeating the Aussies. World No. 3 Australia, which features nine players on NBA rosters, is considered a contender for the Cup title.
Japan wasn't able to shock the Aussies, but the team managed to put up 89 points.
The cohost struggled against a stiff Australian defense in the first half, its opponents easily causing turnovers.
With the team sputtering, the offense got going behind Joshua Hawkinson, who scored a game-high 33 points, but Japan still found itself down by as many as 27 points in the third quarter. However, Japan has drawn attention at this tournament because of its determination late in games.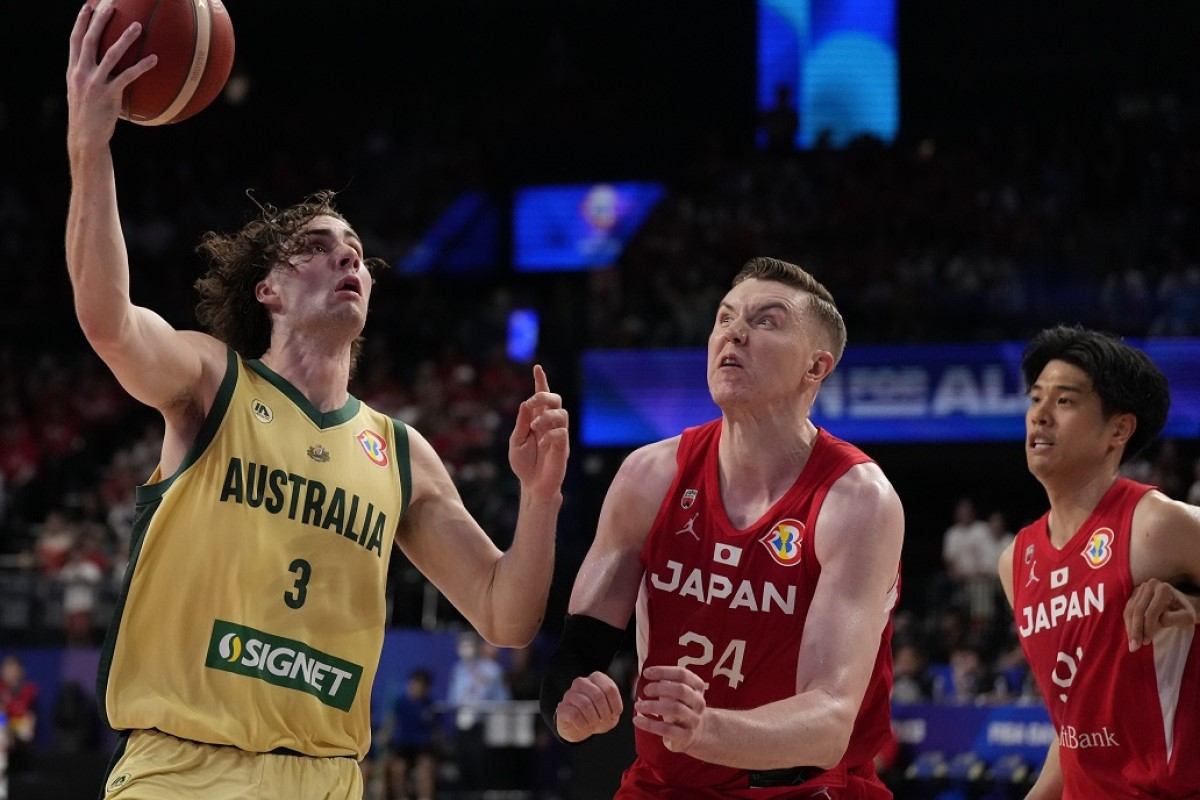 In this game, not only was the Phoenix Suns' Yuta Watanabe able to drive to the basket, but his 3-pointers — which had been mostly off up to this point — also started to fall.
Watanabe drilled 3 of 5 shots from beyond the arc and finished with 24 points.
"I got a lot of help from my teammates in the previous game," said Watanabe, who had just four points against Finland. "In games like tonight, I have to get out front and lead the way."
The final takeaway was that Japan was able to rally against a strong Australian squad.
Hovasse was quoted as saying his team had a poor start, but Japan still had a chance to get the victory in the second half. He said Japan wants to win next time and will put on a better performance.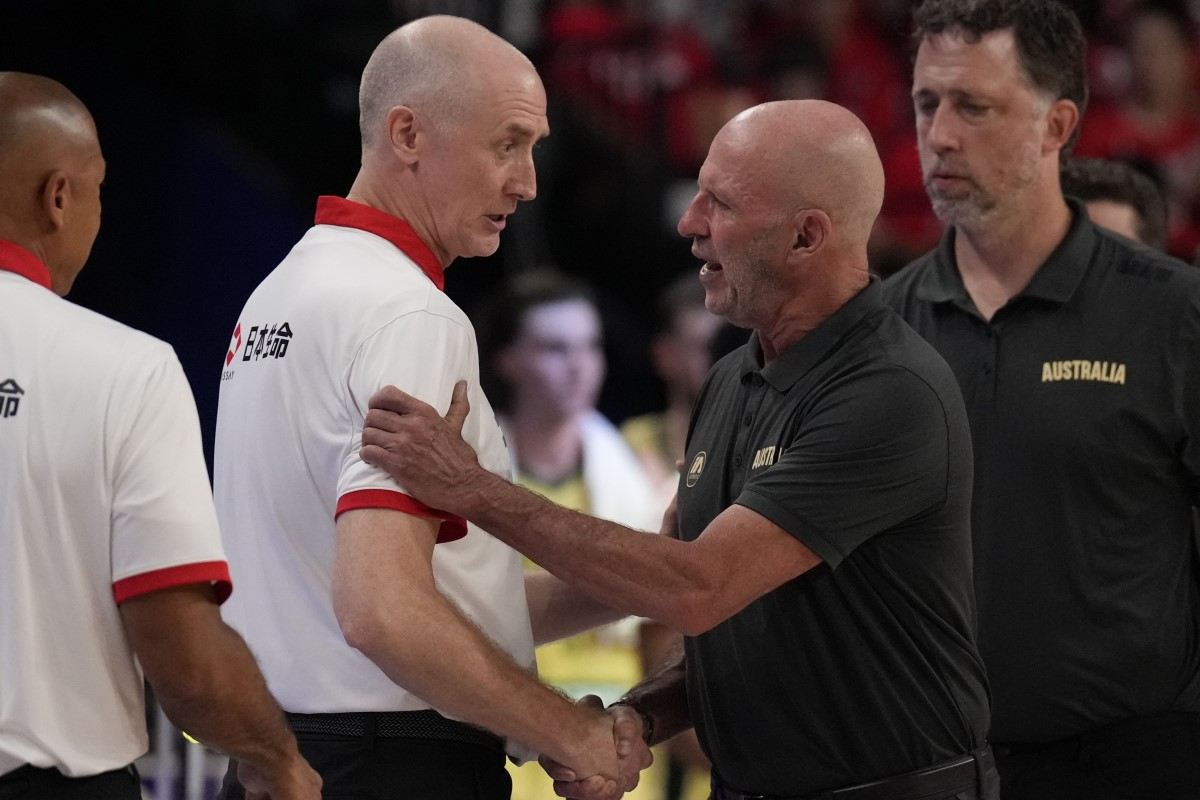 ---
---
Add TheJapanNews to your Google News feed.