Basketball World Cup 2023: The Dominican Republic, Australia and Italy Reach the Knockout Stage of Basketball's World Cup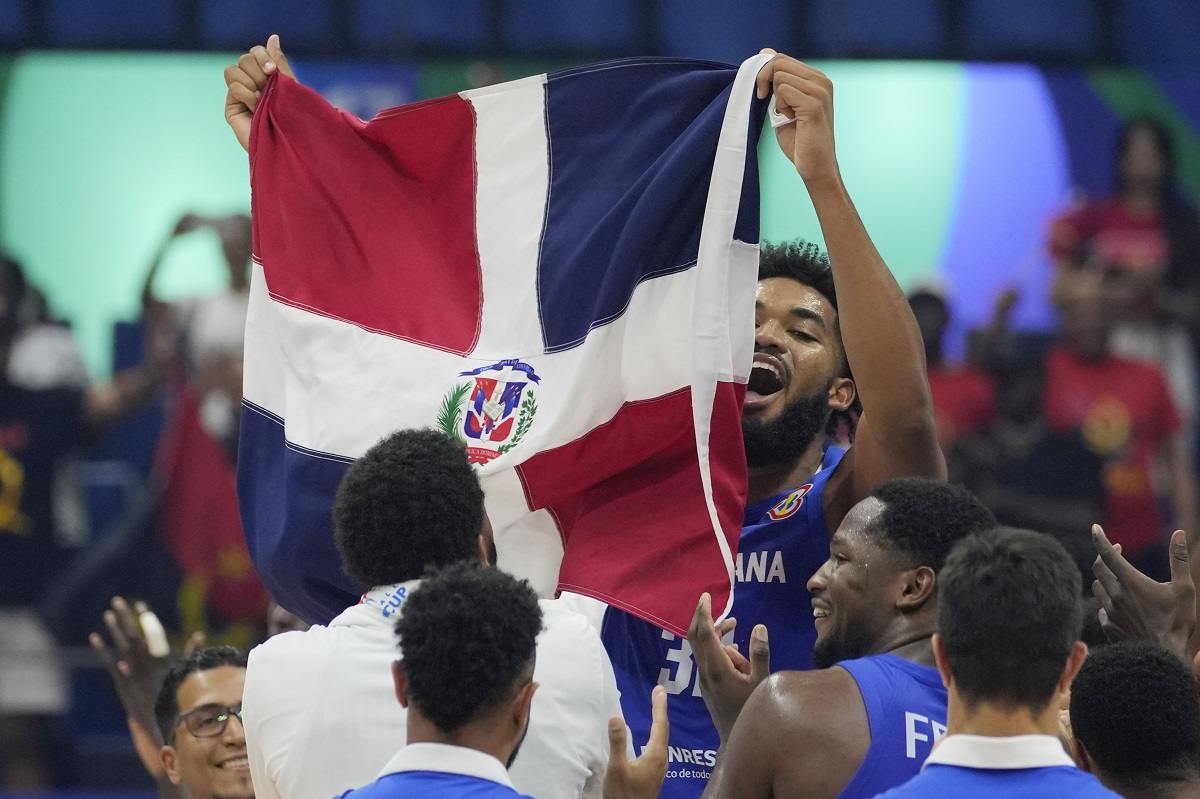 10:58 JST, August 30, 2023
The Dominican Republic, Australia and Italy advanced to the knockout stage of the World Cup. Through play Tuesday, 10 teams have reached the final 16 with six more berths to be determined on Wednesday.
The Dominican Republic finished 3-0 in Group A after a 75-67 victory over Angola.
Australia, the Olympic bronze medalist two years ago in Tokyo, defeated Japan 109-89 despite 33 points from American-born Japan center Josh Hawkinson. Australia finished second in Group E behind Germany.
Italy took second place in Group A, defeating the Philippines 90-83. The Philippines, the main host country for the World Cup, needed to beat Italy by a lopsided margin to advance.
Defending champion Spain, the United States, Canada, Germany, Latvia, Lithuania and Montenegro have also advanced.
GROUP E — AUSTRALIA 109, JAPAN 89
At Okinawa, Josh Giddey scored 26 points, Xavier Cooks added 24 and Australia (2-1) advanced to the knockout stage by taking second place behind group winner Germany. The Tokyo Olympic bronze medalists entered the World Cup as one of the favorites.
Japan (1-2) disappointed home fans and could not repeat its rousing come-from-behind win on Sunday against Finland. Hawkinson led Japan with 33 points and Yuta Watanabe chipped in with 24.
Hawkinson hit 12 of 13 2-point field goal attempts and was 1 of 3 on 3-pointers.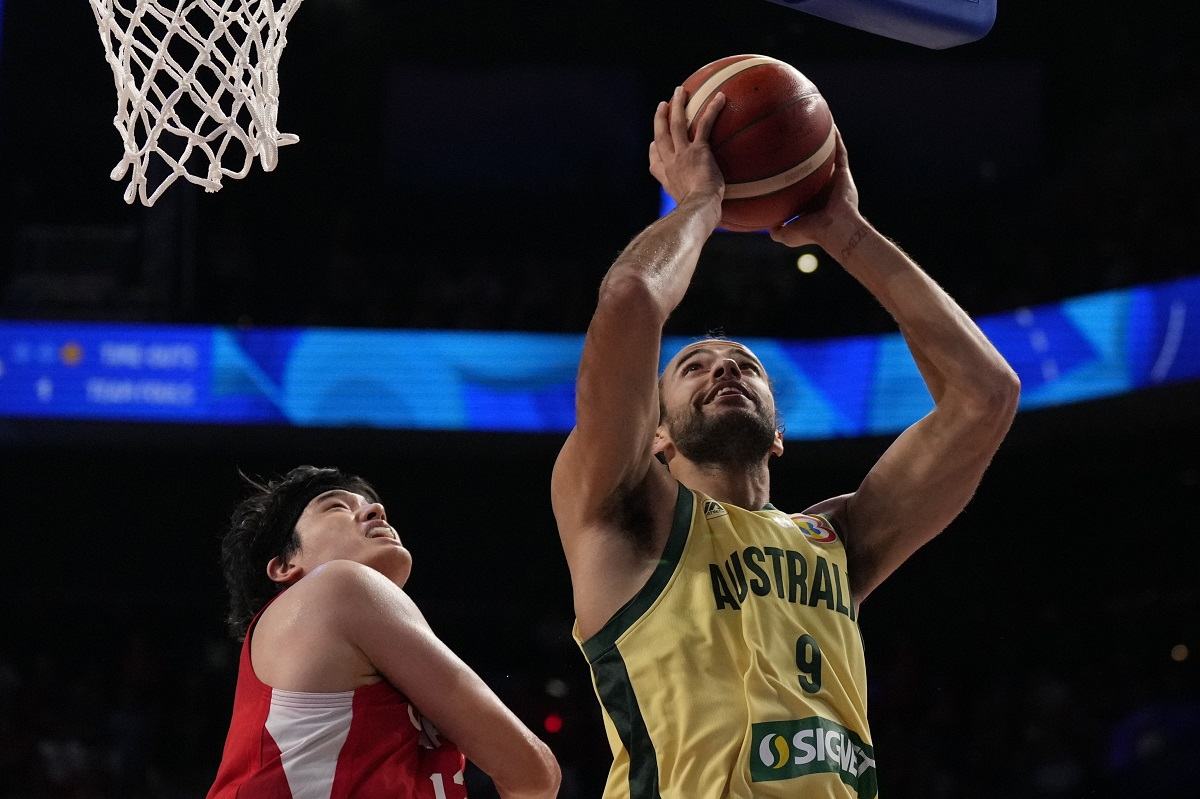 GROUP A — ITALY 90, PHILIPPINES 83
At Manila, Utah Jazz forward Simone Fontecchio had 18 points and six rebounds and Italy advanced after knocking out the Philippines.
Italy (2-1) finished second in the group behind the Dominican Republic. Giampaolo Ricci scored 14 points for Italy, which pulled away in the second quarter to lead 48-39 at halftime and held off a late rally from the Philippines.
Jordan Clarkson had 23 points, seven rebounds and six assists for the Philippines (0-3), which needed to win in a blowout to advance.
GROUP D — LITHUANIA 91, MONTENEGRO 71
At Manila, Rokas Jokubaitis had 19 points, five rebounds and six assists, while Mindaugas Kuzminskas had 15 points. Tadas Sedekerskis led his team with 11 rebounds.
The victory gave Lithuania (3-0) first place in the group with Montenegro (2-1) taking second. Both had already advanced and the game decided the top two spots.
Nikola Vucevic led Montenegro with 19 points. Marko Simonovic and Kendrick Perry each had 13 points.
GROUP H — CANADA 101, LATVIA 75
At Jakarta, Shai Gilgeous-Alexander scored 19 of his 27 points in the second half as Canada overpowered Latvia. RJ Barrett added 22 points for Canada (3-0), which overcame a 35-23 deficit in the second quarter with a 30-9 run and steadily built its lead.
Lu Dort missed his second straight game because of soreness.
Andrejs Grazulis had 16 points for Latvia (2-1) but Davis Bertans — his team's only NBA player — struggled with just 7 points in 23 minutes.
Latvia captain Dairis Bertans did not play after a hamstring injury sustained against France ended his tournament.
Both teams had already qualified for the next round with Canada winning a group for the first time in its World Cup history.
GROUP A — DOMINICAN REPUBLIC 75, ANGOLA 67
At Manila, Andres Feliz hit 17 points and Victor Liz scored 13 and the Dominican Republic (3-0) advanced to the knockout round. The Dominican Republic trailed by one after three quarters but outscored Angola by nine in the final quarter.
Silvia De Sousa led Angola with 19 points. Neither team shot well. Angola made only 2 of 21 3-pointers and the winners were only 5 of 25.
GROUP E — GERMANY 101, FINLAND 75
At Okinawa, Dennis Schroder and Isaac Bonga led Germany (3-0) with 15 points each, and Johannes Theimann added 13. Germany had already advanced to the second round and Finland (0-3) had already been eliminated from contention.
Olivier Nkamhoua had 14 points for the Finns and Lauri Markkanen and Ilari Seppala added 12.
GROUP D — EGYPT 100, MEXICO 72
At Manila, playmaker Ehab Amin had 22 points and 10 assists as Egypt earned a consolation win over Mexico. Center Patrick Gardner added 20 points for Egypt (1-2), which extended an early 14-point lead to a 59-35 advantage at the half.
Pako Cruz and Joshua Ibarra each scored 21 points for Mexico (0-3), which was 6 of 23 on 3-pointers.
Both teams had already been eliminated from contention for the round of 16.
GROUP H — FRANCE 85, LEBANON 79
At Jakarta, Guerschon Yabusele had 18 points and teammate Evan Fournier had 17 as France (1-2) salvaged a victory in the tournament. France won the Olympic silver medal two years ago in Tokyo and was probably the most disappointing team in the World Cup.
Minnesota Timberwolves center Rudy Gobert did not play because of an ankle injury.
Wael Arakji had 29 points for Lebanon (0-3), which lost its opening two games by an average of 47 points.
Both teams had already been eliminated from contention for the knockout round.
---
---
Add TheJapanNews to your Google News feed.