Japan Men's Basketball Team Rallies Late to Post First Global Tournament Victory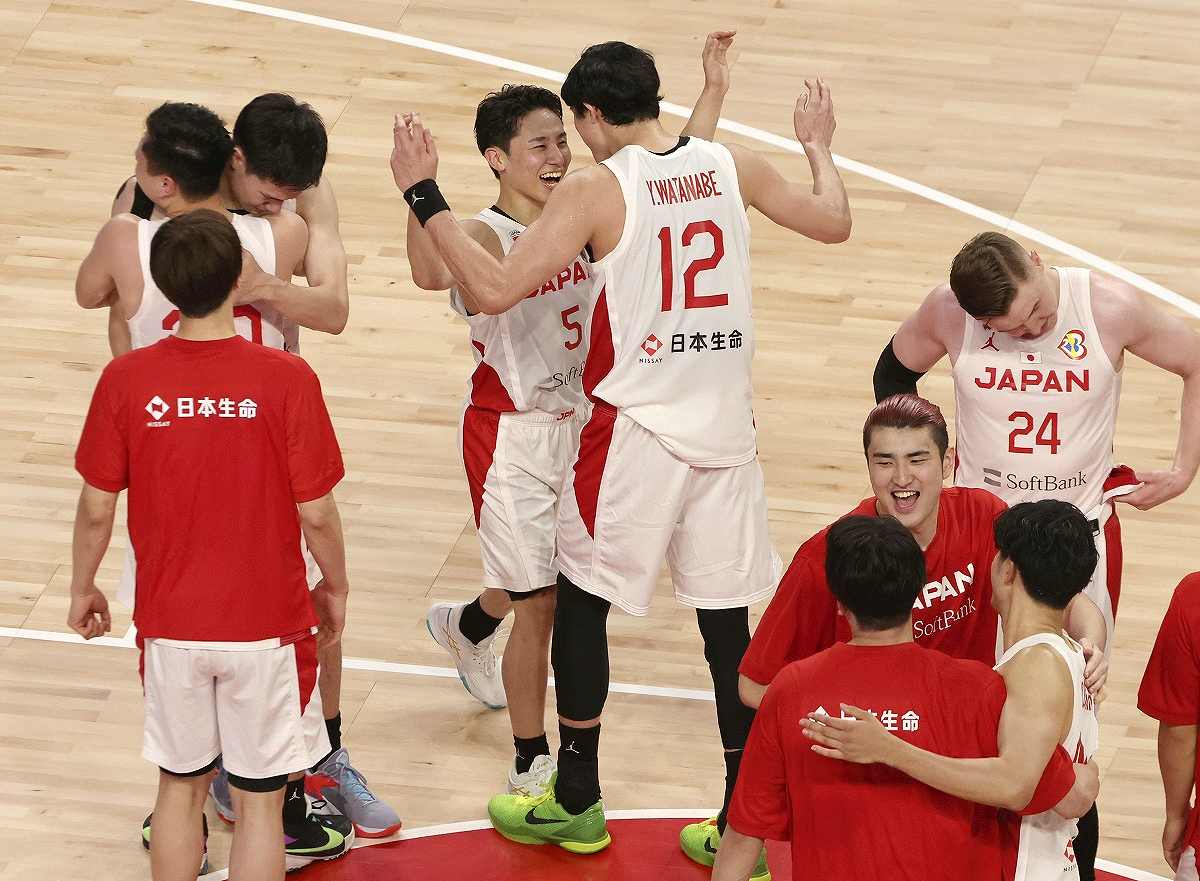 18:17 JST, August 28, 2023
NAHA — Ten minutes from a second straight loss, Japan suddenly got hot to earn its first victory in men's basketball in a global tournament since 2006, beating Finland 98-88 in the Basketball World Cup on Sunday in Okinawa City.
Joshua Hawkinson led the way for Japan with 28 points and 19 rebounds, both game highs.
Finland led 73-63 heading into the fourth quarter of both teams' second first-round game at Okinawa Arena. Japan (1-1) then scored a remarkable 35 points in the 10-minute final quarter while holding 24th-ranked Finland (0-2) to 15 points for the final margin.
"That's Tom-san basketball," point guard Yuki Kawamura said, referring to Tom Hovasse, head coach of 36th-ranked Japan.
In a tough game where Japan fell behind by as many as 18 points, 22-year-olds Kawamura and shooting guard Keisei Tominaga, the two youngest members of the team, spearheaded the comeback. Kawamura scored 25 points to go along with nine assists while Tominaga had 17 points, with both players going 4-for-7 in 3-pointers to help Japan come back from the double-digit deficit.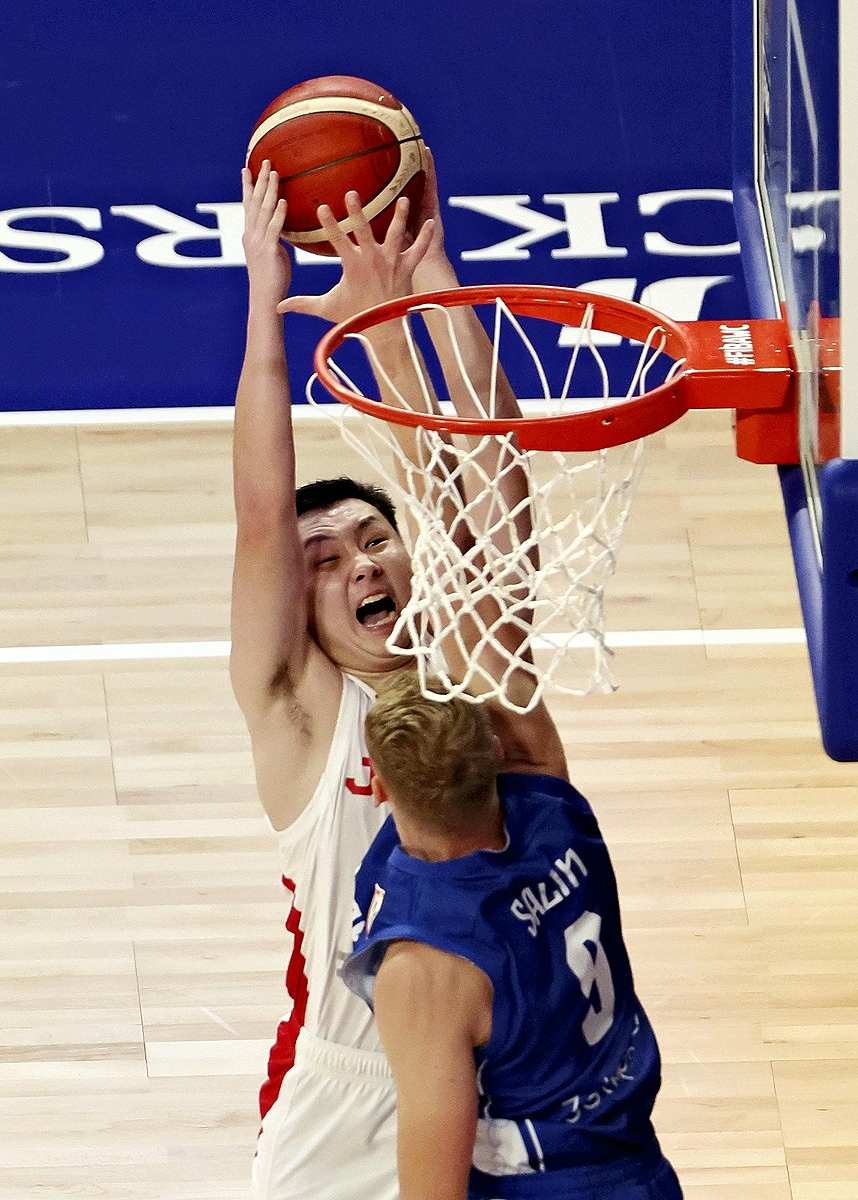 It was a three from Tominaga that started Japan's fourth-quarter rally.
"It was my role and the reason to be on the team," Tominaga said.
As the Finns began to guard against the three, Kawamura took advantage to drive to the hoop to score or dish off to teammates.
At the start of the game, Japan played strong defense to hold the Finns for a 22-15 lead after the first quarter. But Finland, led by Utah Jazz star Lauri Markkanen's 27 points and 12 rebounds, came back in the second quarter, outscoring Japan 31-14 to lead by 10 at the half.
Japan had last won an international game in 2006 when it defeated Panama 78-61 at the FIBA World Championship, the predecessor of this tournament.
In the other Group E game, world No. 11 Germany (2-0) advanced to the second round by defeating No. 3-ranked Australia 85-82.
Japan plays Australia (1-1) on Tuesday in their final first-round game. A victory against the Aussies will see Japan advance to the second round.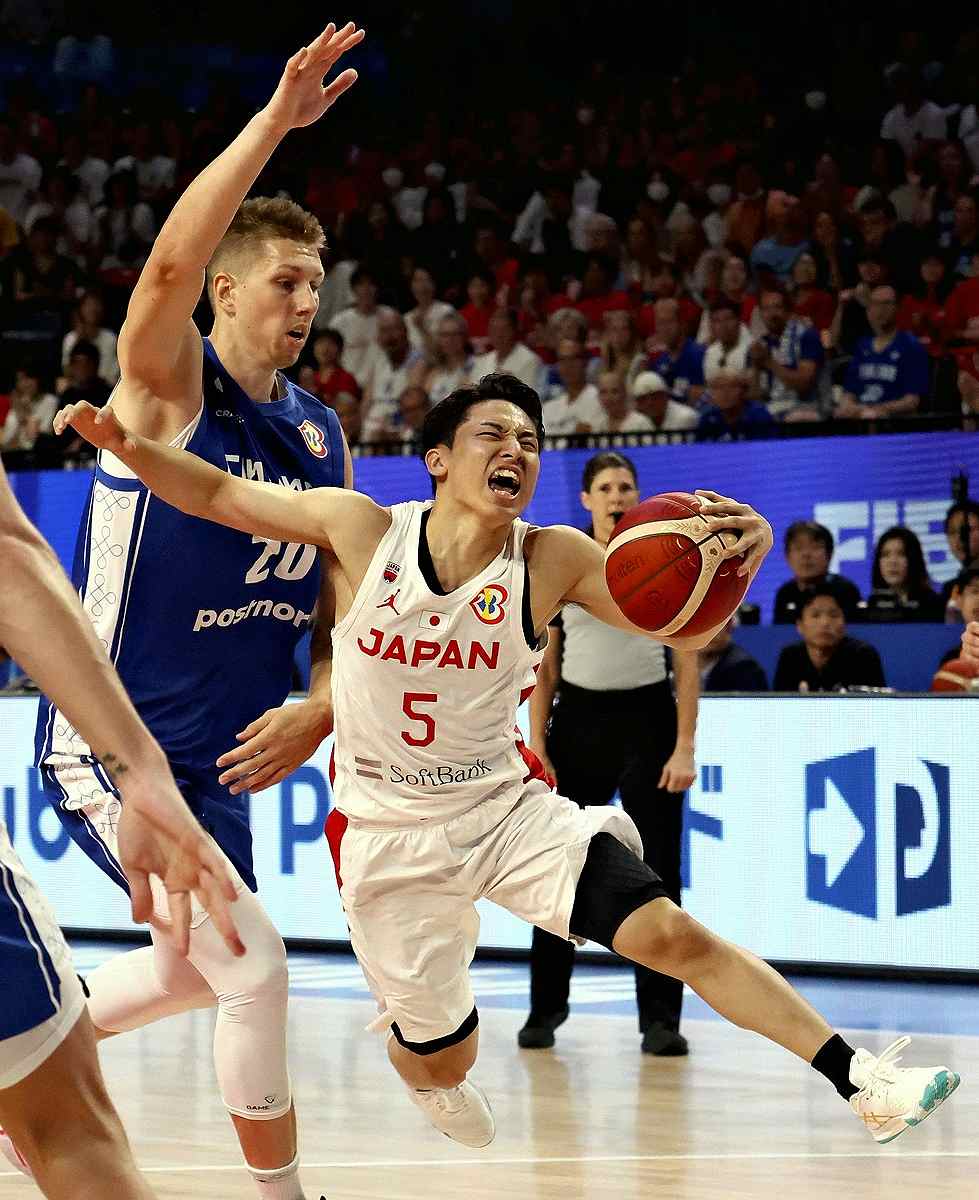 ---
---
Add TheJapanNews to your Google News feed.