Basketball World Cup 2023: How to Watch, Who's Playing, Who's Favored and More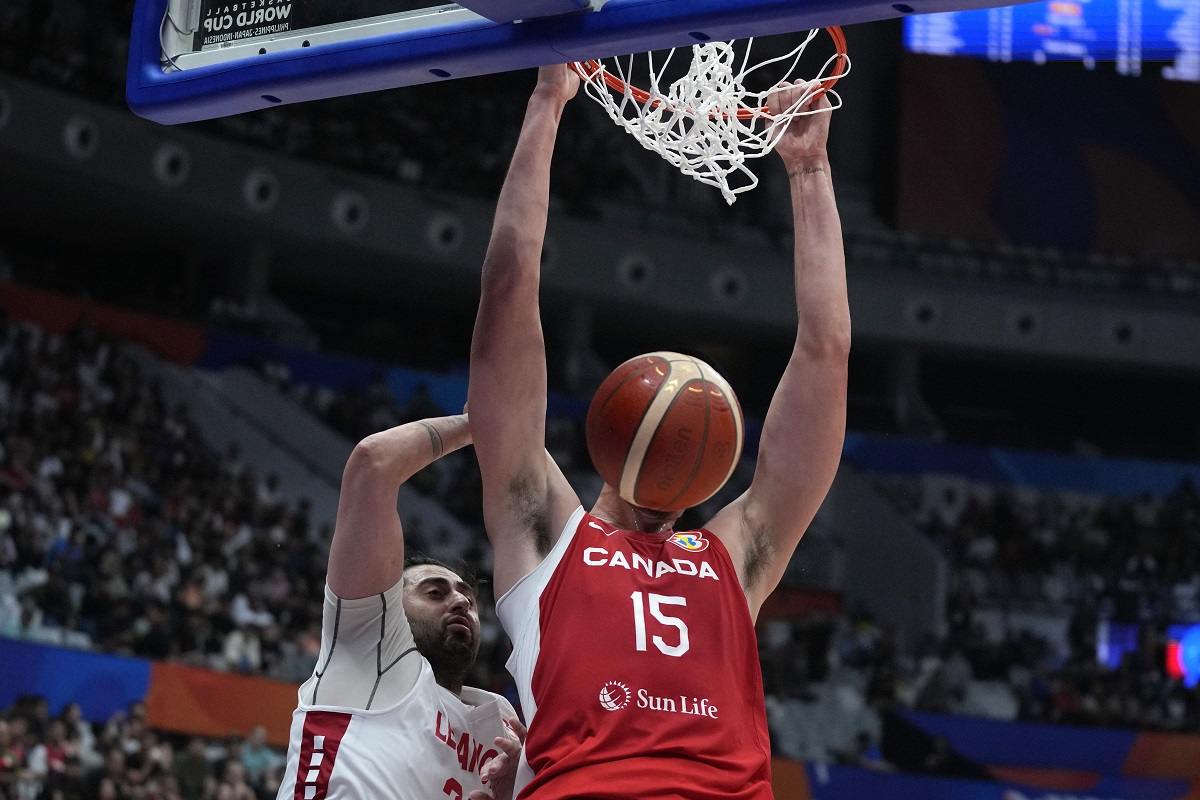 11:03 JST, August 28, 2023
The first five spots in the second round of the Basketball World Cup have been claimed: Canada, Latvia, Montenegro, Lithuania and Germany are all headed to the round of 16.
And that means some teams have been eliminated: Egypt, Mexico, Finland, Lebanon — and in a shocker, France was also ousted on Day 3.
More teams should qualify on Monday. The U.S. could qualify with a win over Greece, depending on how the New Zealand-Jordan game turns out.
Teams play only three games in the opening group stage. Every team that finished 2-1 or better in the group stage four years ago at the World Cup in China reached the second round; every team that finished 1-2 or worse did not advance.
***
SCHEDULE
There are eight more games Monday, including the U.S. game against Greece, and then opening-round group play begins to end Tuesday.
The Monday slate:
Group B (at Manila): China (0-1) vs. South Sudan (0-1), Puerto Rico (1-0) vs. Serbia (1-0)
Group C (at Manila): New Zealand (0-1) vs. Jordan (0-1), Greece (1-0) vs. U.S. (1-0)
Group F (at Okinawa): Venezuela (0-1) vs. Cape Verde (0-1), Georgia (1-0) vs. Slovenia (1-0)
Group G (at Jakarta): Ivory Coast (0-1) vs. Iran (0-1), Brazil (1-0) vs. Spain (1-0)
The Tuesday slate:
Group A: Angola (1-1) vs. Dominican Republic (2-0), Philippines (0-2) vs. Italy (1-1)
Group D: Egypt (0-2) vs. Mexico (0-2), Montenegro (2-0) vs. Lithuania (2-0)
Group E: Germany (2-0) vs. Finland (0-2), Australia (1-1) vs. Japan (1-1)
Group H: Lebanon (0-2) vs. France (0-2), Canada (2-0) vs. Latvia (2-0)
***
HOW TO WATCH THE BASKETBALL WORLD CUP
— In the U.S.: The next two U.S. games (Monday, Wednesday) will be on ESPN2. Monday's game will begin at 8:40 a.m. EDT; the Wednesday game begins at 4:40 a.m. EDT. No television plan for U.S. games after Wednesday has been announced.
— There are streaming options for other games.
***
BETTING GUIDE
The U.S. is the overwhelming favorite to win the World Cup, according to FanDuel Sportsbook, with the Americans' odds listed at minus-135 (meaning a $135 wager on the Americans would return $235, if they won). Canada's win over France on Friday vaulted it into the second spot on the odds sheet at plus-550 (meaning a $100 wager would return $550). France had been the team with the fifth-best odds; it was eliminated from contention on Sunday.
***
WHAT TO KNOW
What you need to know about the Basketball World Cup, and the U.S. road to getting here:
— The World Cup attendance record fell on Day 1 in Manila.
— For Erik Spoelstra, this trip to Manila is very much like a homecoming
— The basketball-crazed Philippines is about to have a shining moment
— As World Cup nears, U.S. team says it'll embrace any doubters
— U.S. finishes exhibition season 5-0 after rallying to beat Germany
***
STAT OF THE DAY
Canada was credited with 40 assists on 50 field goals in its 128-73 win over Lebanon.
Officially, Canada finished the game with 44 assists — FIBA rules, unlike the NBA, allow for assists to be credited when a pass leads to a player getting fouled and making a free throw. That happened on four occasions for Canada on Sunday.
***
QUOTE OF THE DAY
"For us, it's a nightmare." — France coach Vincent Collet, after his team lost to Latvia and was eliminated from World Cup contention.
---
---
Add TheJapanNews to your Google News feed.