Basketball World Cup 2023: Japan Outscored Finland 38-15 in the Final 10:03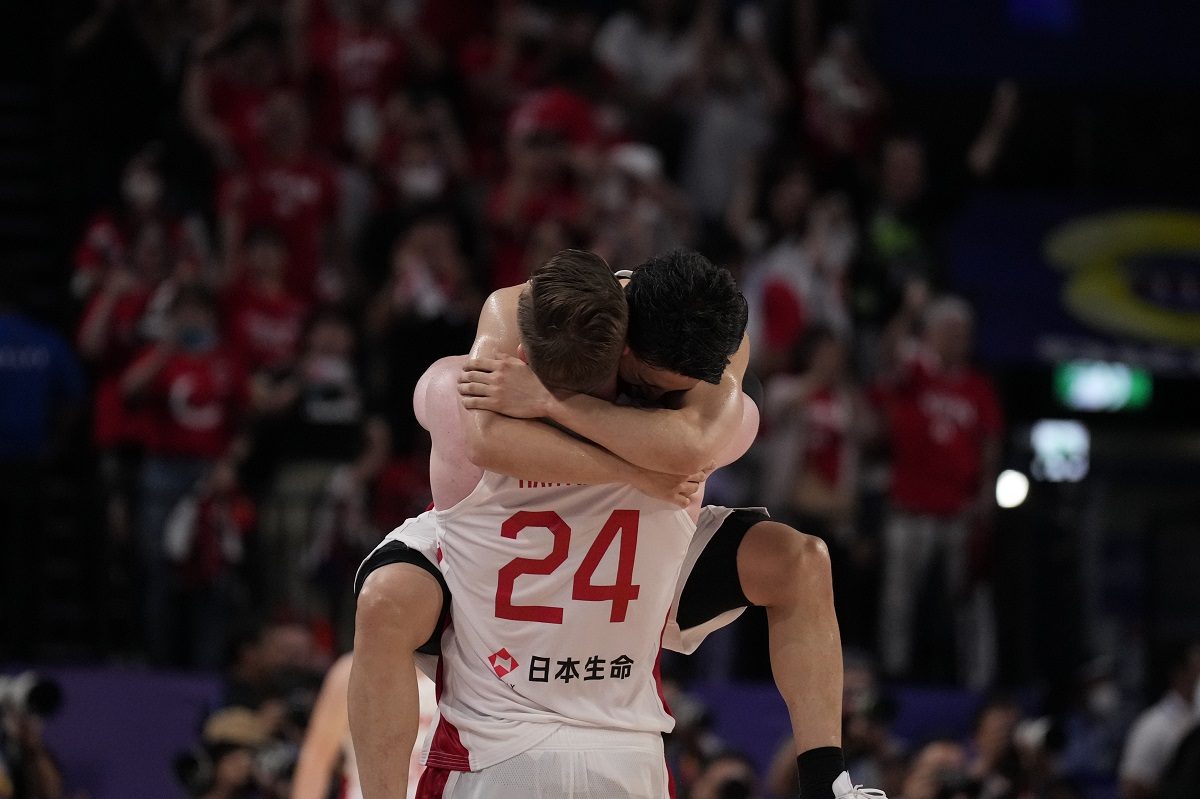 10:56 JST, August 28, 2023
France came to the World Cup planning to win gold. It won't even make the second round, an absolutely stunning development for the reigning Olympic silver medalists.
Latvia got 22 points from Arturs Zagars and shocked France 88-86 Sunday night in a Group H game at Jakarta, Indonesia. The result sent Latvia and Canada through to the second round, and meant France — which won the bronze at the last two World Cups — cannot finish better than 17th place this year.
"We let a lot of people down, ourselves first," French forward Nicolas Batum said.
Rolands Smits added 20 points and Davis Bertans had 15 points, as Latvia rallied from a 13-point deficit. It took the lead for the first time with 37.7 seconds left and held on when Sylvain Francisco missed a 3-pointer at the buzzer.
"Congrats to Latvia," Batum said. "They earned it. They deserved it."
Evan Fournier had 27 points for France, which lost to Canada in its opener.
The momentum swung in the middle of the fourth quarter when France playmaker Nando de Colo was ejected after receiving his second unsportsmanlike foul.
Latvia and Canada will play for Group H's top spot on Tuesday.
GROUP H
CANADA 128, LEBANON 73
At Jakarta, RJ Barrett scored 17 points as Canada overpowered Lebanon to continue its perfect start.
Trae Bell-Haynes added 15 points and eight assists for Canada (2-0), which opened with an impressive 95-65 win over France. Canada set a senior men's national team record for points — it scored 126 against Jordan at the World Cup four years ago — and set a tournament record with 44 assists.
FIBA began keeping assist records in 1984.
After recording 27 points in his World Cup debut, Shai Gilgeous-Alexander had 12 points, five rebounds and five assists in 17 minutes. Canada used 11 players and nine reached double figures; the others were Melvin Ejim (13), Kelly Olynyk (12), Zach Edey (12), Nickeil Alexander-Walker (12), Kyle Anderson (10) and Dillon Brooks (10).
Canada shot 71%, and played without Lu Dort, who was held out with soreness. Former NBA player Omari Spellman led Lebanon with 16 points.
Canada plays Latvia on Tuesday in its final group game, while Lebanon (0-2) faces France.
GROUP A
DOMINICAN REPUBLIC 87, ITALY 82
At Manila, Karl-Anthony Towns and Andres Feliz each scored 24 points, and the Dominican Republic connected on 16 3-pointers to beat Italy and move to the brink of the second round.
Feliz had seven of those 3s for the winners (2-0). Towns finished with 11 rebounds and Jean Montero had 12 points, nine assists, six rebounds and three steals.
"Getting the job done," Towns said. "I think we did a great job and found a way to win. Andres and everybody down the line was amazing. This was a great team win."
A win over Angola on Tuesday would clinch a second-round trip for the Dominican Republic. The team could lose that game and still advance, based on other results.
Italy (1-1) led 12-0 to open the game but led only 39-38 at the half — and lost coach Gianmarco Pozzecco to a second-quarter ejection after he picked up his second technical foul.
The game changed entirely in the third; the Dominican Republic outscored Italy 31-17 in those 10 minutes, then held off a rally in the fourth.
Marco Spissu led Italy with 17 points, while Simone Fontecchio scored 13, Giampaolo Ricco had 12 and Achille Polonara added 10.
Italy remains alive in the race for the second round and plays the Philippines to end group play on Tuesday. It's a must-win for the Philippines to have any chance.
"It's going to be exciting," Italy's Luigi Datome said. "It's going to be a nice atmosphere and all the players like to play in a nice atmosphere."
***
ANGOLA 80, PHILIPPINES 70
At Manila, Gerson Goncalves scored 17 points, Gerson Domingos added 15 and Angola erased an 11-point deficit to beat the Philippines.
Bruno Fernando scored 14 for Angola (1-1), which trailed 28-17 early in the second quarter — and then outscored the hosts 56-29 over the next 24 minutes.
Even with the loss, the Philippines (0-2) remains alive in the race for a second-round spot. It must beat Italy Tuesday and get some help.
Jordan Clarkson had 21 points for the Philippines.
GROUP E
GERMANY 85, AUSTRALIA 82
At Okinawa, Dennis Schroder scored 30 points and added eight assists for Germany (2-0). The win, combined with Japan's win over Finland later Sunday, sent Germany to the second round.
Maodo Lo scored 20 for Germany, which trailed by four entering the final quarter but opened it on a 10-0 run.
Australia tied the game twice in the fourth. Both times, Schroder had an immediate answer to reclaim the lead. His basket with 46 seconds left put Germany ahead for good.
Patty Mills, as he did in the first game, led Australia with 21 points, five rebounds and six assists. Matisse Thybulle had 17 for Australia, which was only 9 for 16 from the foul line.
Germany played without Franz Wagner, who sat with an ankle injury.
Australia faces Japan — the home team in the group — on Tuesday, with the winner moving to the second round. Germany finishes group play against Finland.
***
JAPAN 98, FINLAND 88
At Okinawa, Joshua Hawkinson scored 28 points for Japan (1-1) as it put together an overwhelming fourth quarter to beat Finland (0-2) and eliminate the Finns from knockout-stage contention.
Japan outscored Finland 38-15 in the final 10:03, erasing what was a 13-point deficit. Yuki Kawamura scored 25 for Japan, including a three-point play with 4:35 left that gave the hosts the lead for good. He added a 3-pointer about 40 seconds later and Japan pulled away.
Lauri Markkanen topped Finland with 27 points and 12 rebounds.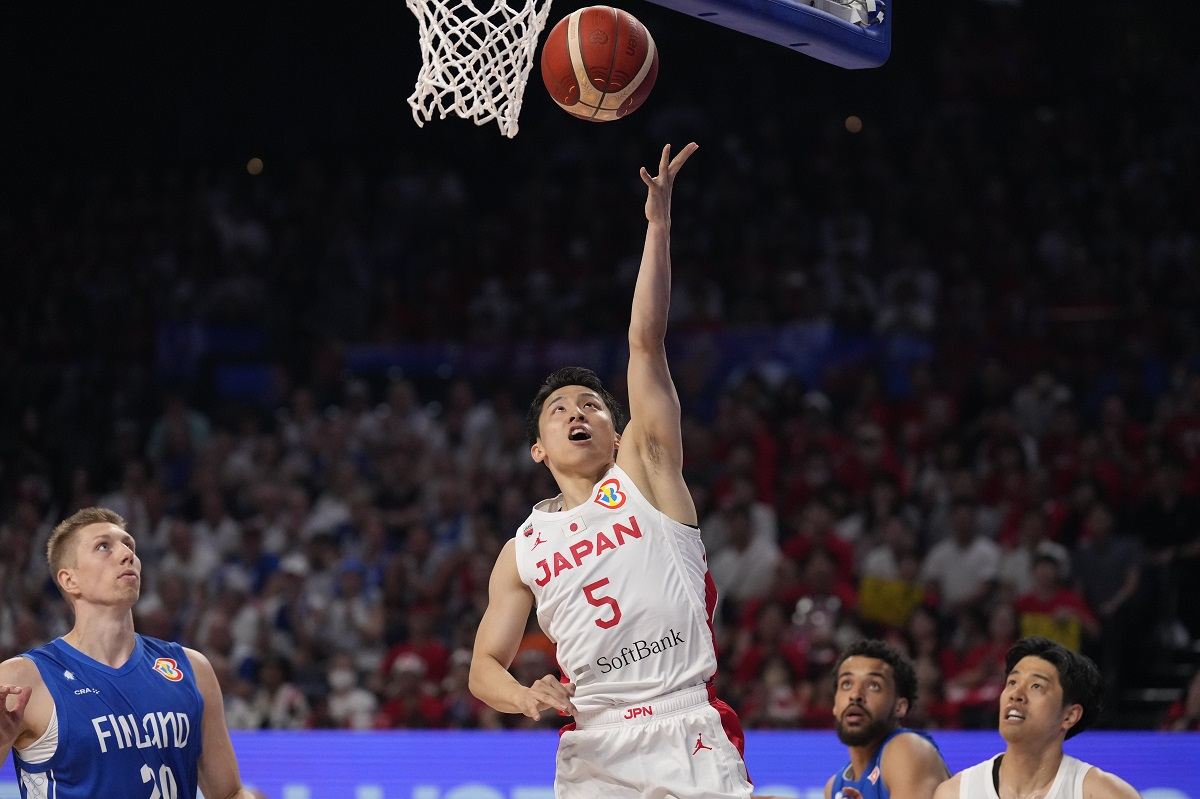 GROUP D
MONTENEGRO 89, EGYPT 74
At Manila, Nikola Vucevic had 16 points and seven rebounds and Montenegro (2-0) had little trouble with Egypt.
Nikola Ivanovic scored 15 for Montenegro, while Kendrick Perry scored 11 and Vladimir Mihailovic and Dino Radoncic finished with 10 apiece.
Ehab Amin led all scorers with 26 points for Egypt (0-2), while Anas Mahmoud and Patrick Gardner each finished with 13.
A major difference was points off turnovers: Montenegro turned Egypt's 22 giveaways into 30 points, while Egypt managed 17 points off Montenegro's 16 turnovers.
Montenegro plays Lithuania on Tuesday — both teams are going to the second round, and Tuesday will only decide who wins the group — while Egypt will take on Mexico.
***
LITHUANIA 96, MEXICO 66
At Manila, Jonas Valanciunas had 15 points and 10 rebounds, Rokas Jokubaitis added 15 points and Lithuania (2-0) rolled into the second round.
Mindaugas Kuzminskas scored 14 for the winners, while Donatas Motiejunas and Ignas Brazdeikis each scored 10.
Gabriel Giron scored 13 for Mexico (0-2). Israel Gutierrez, Orlando Mendez and Pako Cruz had 10 apiece.
---
---
Add TheJapanNews to your Google News feed.