Basketball World Cup 2023: Sets Attendance Record with 38,115 Showing Up for Game in Manila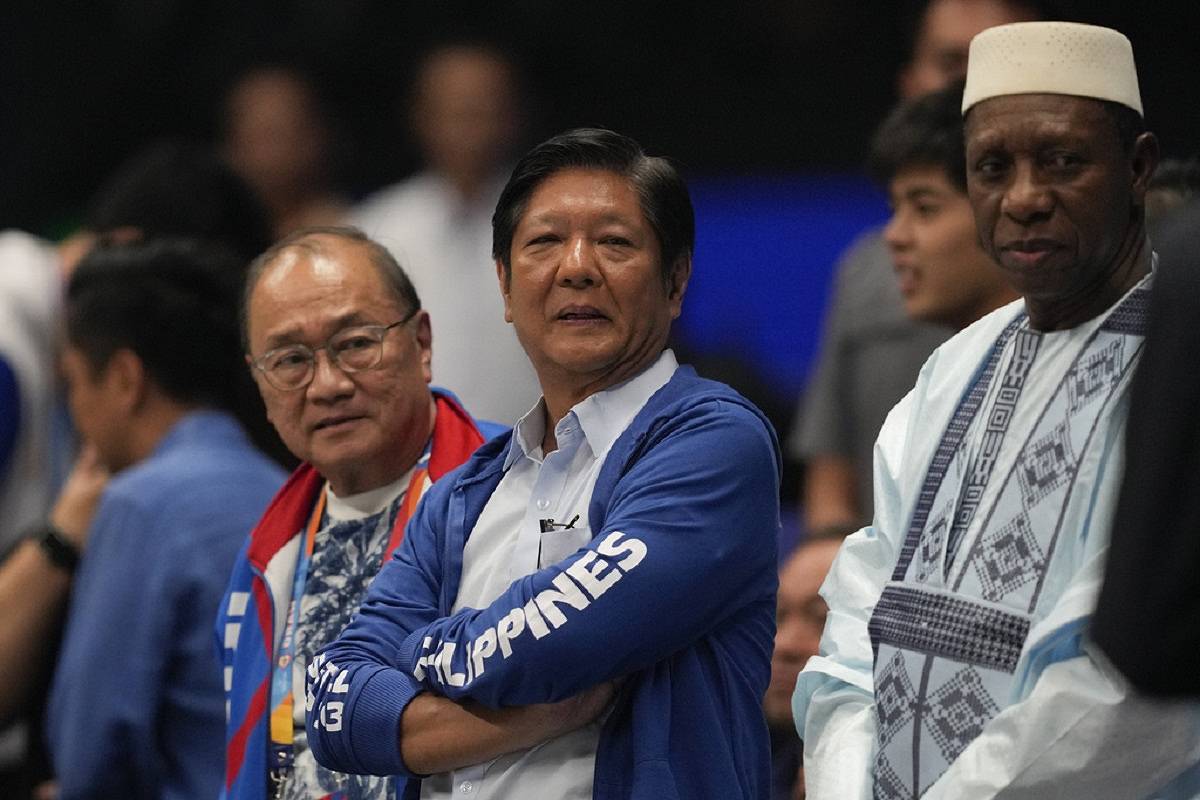 11:28 JST, August 26, 2023
MANILA, Philippines (AP) — On Day 1 of the Basketball World Cup, the Philippines made history.
A record crowd of 38,115 filled Philippine Arena for Friday's game between the host team and the Dominican Republic – easily the biggest crowd to see a game in World Cup history. Setting that mark was one of the Philippines' stated goals for some time, and the country famous for its love of basketball made it happen.
Among those in the crowd: Philippines President Ferdinand Marcos Jr. and Basketball Hall of Famer Dirk Nowitzki, who is one of FIBA's ambassadors for the World Cup. Marcos arrived and took his courtside seat just as his national team got the first basket of the game, and then posed with the squad at midcourt for a photo at halftime.
But the Dominican Republic spoiled the party for the home fans: Karl-Anthony Towns scored 26 points, leading his team to a 87-81 win in a Group A matchup. Jordan Clarkson scored 28 for the Philippines before fouling out in the final moments.
This is something I'm never going to forget, right here, Philippines forward A.J. Edu said. "I mean, this was such a blessing to experience. I couldn't hear anything every time we scored."
The previous attendance record was 32,616, set on Aug. 14, 1994. That's when the U.S. rolled past Russia 137-91 in the gold-medal game of that tournament — then called the FIBA world championship — at SkyDome in Toronto.
We all knew the FIBA Basketball World Cup 2023 was going to be special and within the first day we already have evidence of this, having witnessed this historic moment, tournament chairman Richard Carrion said.
Fans arrived early Friday, some several hours before the game. There was an opening game at the arena; Italy topped Angola in front of 21,214 fans in a matchup that started four hours before the Philippines-Dominican Republic contest.
When that game ended, the seats kept filling up. There was a pre-game concert and an on-court dance performance to add to the spectacle. By the time the home team took the floor to warm up, the building's occupants were roaring.
Philippine Arena was originally slated to host the final phase of the World Cup, including the medal games. But FIBA changed that plan earlier this year, citing traffic and transport concerns. The arena, which can hold as many as 55,000 fans for some events, is at least an hour by car — maybe much more depending on traffic — from most of the other Manila venues being used during the tournament.
The record is certain to not fall again in this World Cup. Friday's games were the only ones being played at Philippine Arena in this tournament; all the other venues being used in Manila, Japan and Indonesia for games are much smaller.
---
---
Add TheJapanNews to your Google News feed.